Primary School Teacher
Kaiako Kura Tuatahi
This job is sometimes referred to by alternative titles
Primary school teachers teach children between the ages of five and 13 at primary or intermediate schools.
Pay
Primary school teachers usually earn about
Primary school teachers with four to seven years' experience usually earn
Source: Ministry of Education, 'Primary Teachers' Collective Agreement', 2013-2015.
Job opportunities
Chances of getting work as a primary school teacher are average for new graduates due to competition for vacancies, but good for Māori language speakers and for those who choose to teach in hard-to-staff schools.
Pay
Pay for primary school teachers varies depending on qualifications and experience.
With a three-year Bachelor of Education (Teaching) or equivalent, or an Advanced Diploma of Teaching, you start on about $46,000 a year. You can reach a maximum of about $68,000 after seven years.
With a bachelor's degree and teaching qualification (total of four years' tertiary study), you start on about $47,000 a year, and can reach a maximum of about $72,000 after seven years.
Primary school principals earn between $78,000 and $148,000 a year.
Additional payments for some primary school teachers
Primary school teachers who teach in a school that is identified as one that is hard to staff may earn an extra $3,500 in their third, fourth and fifth years of teaching under the Government's Voluntary Bonding Scheme.
Those teachers that take on management roles, such as syndicate leader (leading teachers of a particular year group), or extra responsibilities, may be paid an extra $4,000 a year.
Source: Ministry of Education, 'Primary Teachers' Collective Agreement', June 2013- December 2015.
(This information is a guide only. Find out more about the figures and diagrams in our job information) 
What you will do
Primary school teachers may do some or all of the following:
plan and prepare lessons and activities for the year, based on children's needs and the curriculum
teach English, maths, science, technology, arts and social studies
keep up to date with curriculum changes and assessment methods
assess and record learning and development of each child
help to develop children's social skills and behaviours
meet with parents, whānau and caregivers at planning or teacher/parent evenings
lead a curriculum area, such as English or maths, within the school
get involved in extracurricular activities such as sports coaching and school fairs
do lunchtime playground duty or road patrol duty.
Skills and knowledge
Primary school teachers need to have knowledge of:
different teaching methods and learning styles
the New Zealand school curriculum
how to plan units and lessons, and evaluate students' progress
child development, including learning difficulties and how to identify them
behaviour management techniques, such as establishing boundaries and rewarding positive behaviour
school rules, policies and procedures, including safety and emergency procedures.
Working conditions
Primary school teachers:
usually work with children from about 8am until 3.30pm. They also work outside these hours doing administrative work, attending meetings and doing extracurricular activities such as coaching sports teams
work in classrooms, which may be noisy, and occasionally outside in the playground or sports field
may accompany students on field trips, sports events and school camps.
What's the job really like?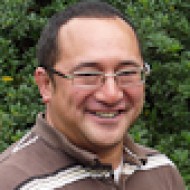 Nelson Teariki - Primary School Teacher
The buzz of seeing students succeed
Nelson Teariki chose primary school teaching because the teachers he'd had at school made learning so much fun. "I thought it would be pretty cool to be able to do that for others."
Seeing the students achieve successes is what teaching's all about, says Nelson. "At the beginning of this year one of the boys in my class had ideas in his head but couldn't put them down on paper. But now he can spell better, he can write his ideas down and he's really happy about that – and I am too!"
And a downside of the job? "There's a huge amount of paperwork and I'm definitely not a paper person! Sometimes I have struggled with that, especially when I began teaching."
Nelson's tips on becoming a teacher
If you're considering a career in teaching, Nelson has two pieces of advice. "First, have someone around who believes in you. It was my mum who always pushed me, and encouraged me to believe in my ability to become a teacher, even when I sometimes doubted it. And second, if you're serious about teaching go and do some work experience in a school – you'll soon find out if that's what you want to do."
Entry requirements
To become a primary school teacher you need to have one of the following:
a three-year Bachelor of Education (Teaching)
a Bachelor's degree and a one-year Graduate Diploma of Teaching.
Alternatively, you can complete a four-year conjoint degree, such as a BA/BTeach or BSc/BTeach, which combines study in teaching subjects with teacher training. This conjoint degree means you can teach both primary and secondary students.
You also need to be registered with the New Zealand Teachers Council and have a current practising certificate, renewable every three years.
The Vulnerable Children Act 2014 means that if you have certain serious convictions, you can't be employed in a role where you are responsible for, or work alone with, children. 
Teaching scholarships available for those who speak te reo Māori
You may be eligible for a teaching scholarship if you can speak te reo Māori, as the Government wants to encourage more teachers into bilingual or Māori immersion classes and schools.
Secondary education
Most teacher education providers require applicants to have a tertiary entrance qualification.
Additional requirements for specialist roles:
Special Education Teacher
Following two years of teaching to gain full teacher registration, and preferably further experience teaching, you need to complete a graduate or postgraduate qualification in one of the following specialisations:
hearing impairment
visual impairment
learning and behaviour
autism spectrum disorder
special learning needs.
Personal requirements
Primary school teachers need to be:
skilled at communicating with students and adults from a range of cultures and backgrounds 
organised and good at solving problems
friendly, supportive, and good at listening
positive, enthusiastic and able to motivate children
creative, adaptable and resourceful.
You absolutely have to be able to problem-solve – to think on your feet and react quickly. Things happen all the time in teaching, and you won't know how to respond to it until it happens.

David Pierson - Primary School Teacher
Useful experience
Useful experience for primary school teachers includes:
child counselling
work with people with disabilities
school holiday programme work
childcare work
working with children through groups such as Brownies and Scouts
coaching sports teams.
Registration
First-year primary school teachers must become provisionally registered with the New Zealand Teachers Council and gain full registration after two years' satisfactory work as a teacher. On becoming fully registered, teachers are issued with a practising certificate.
Find out more about training
NZ Teachers Council

(04) 471 0852 - inquiries@teacherscouncil.govt.nz - www.teacherscouncil.govt.nz

TeachNZ

0800 165 225 - TeachNZ.admin@minedu.govt.nz www.teachnz.govt.nz
Check out related courses
What are the chances of getting a job?
Getting first teaching position can be a challenge for new graduates
Industry sources suggest it may take time and perseverance to get your first full-time teaching job, as there is strong competition from higher numbers of graduate teachers and from experienced teachers. The Ministry of Education offers seminars and advice on its TeachNZ website to increase your chances of gaining work.
Māori language speakers in high demand
Qualified primary school teachers who are also Māori language speakers are in high demand to teach in kura kaupapa Māori (Māori language immersion schools) and in general primary schools. The Government offers scholarships and additional salary payments to encourage people to train in this area.
Demand strong for teachers in selected schools
Demand for primary school teachers is strong in certain rural schools, and in schools with a higher proportion of Māori and Pasifika students. New teachers who choose to teach in these schools are eligible for extra payments under the Government's Voluntary Bonding Scheme.
Job prospects for beginning teachers likely to improve slightly in future
Job prospects for beginning teachers are likely to improve slightly over the next few years. This is because:
high birth rates between 2010 and 2012 will mean more children going to primary school from 2015
the number of all teachers (including primary school teachers) aged over 60 has increased by more than 60% since 2007, to about 6,000. It is likely therefore, the number of teachers retiring over the next decade will lead to more vacancies for both beginning and experienced teachers. 
Most teachers employed by the Government
State schools are the biggest employers of primary school teachers, but teachers may also work in private and state-integrated schools, such as Catholic schools.
Sources
Ministry of Education, 'Monitoring Teacher Supply 2013', accessed March 2015, (www.educationcounts.govt.nz).
Ministry of Education, 'National School Roll Projections: 2011 Update', accessed March 2015, (www.educationcounts.govt.nz).
Ministry of Education, 'Teaching Staff in Schools 2004-2012', accessed March 2015, (www.educationcounts.govt.nz).
Statistics New Zealand, 'Births and Deaths: Year ended December 2014', accessed March 2015, (www.stats.govt.nz).
TeachNZ website, accessed March 2015, (www.teachnz.govt.nz).
Progression and specialisations
Primary school teachers may move into senior roles, such as deputy principal or principal, or they may move into work outside the school system, such as:
teaching trainee teachers in tertiary institutions
doing research, policy or advisory work in the education sector
working in training and education roles in a museum or art gallery.
Last updated 13 August 2017