Recreation Co-ordinator
Kaiwhakarite Hākinakina
Alternative titles for this job
Recreation co-ordinators plan and run community leisure, before and after-school and sport programmes at venues such as recreation centres, parks, clubs and schools.
Pay
Recreation co-ordinators usually earn
Senior recreation co-ordinators usually earn
Source: NZEI and Victoria University, 2018.
Job opportunities
Chances of getting a job as a recreation co-ordinator are good due to steady demand for their services.
Pay
Pay for recreation co-ordinators varies depending on qualifications, experience, responsibilities and where they work.
New sports co-ordinators working in schools usually earn between minimum wage and $54,000 a year.
Experienced sports co-ordinators with additional responsibilities can earn between $40,000 and $70,000.
New recreation co-ordinators working at councils, universities or polytechnics usually earn between $43,000 and $57,000 a year.
Senior recreation co-ordinators and programme managers can earn from $60,000 to $83,000.
Recreation co-ordinators employed on a casual basis usually earn between minimum wage and $30 an hour.
Sources: NZEI Te Rui Roa and E tū, 'Support Staff in Schools' Collective Agreement', 2018; Victoria University 'General Staff Collective Agreement', 2018.
(This information is a guide only. Find out more about the sources of our pay information)
What you will do
Recreation co-ordinators may do some or all of the following:
plan and co-ordinate recreation programmes and events, social sports, competitions, and before-school, after-school and school holiday programmes
work with the community to design and develop recreation projects
prepare budgets and write reports and proposals
hire, train and supervise volunteers and staff
advise councils and commissions on recreation planning and policies
advise and assist community groups to develop recreation programmes and events.
Skills and knowledge
Recreation co-ordinators need to have:
knowledge of different leisure, sports and recreation activities
knowledge of hazard management, and health and safety planning skills
a love of recreation and sport
budgeting, business management and marketing skills.
Working conditions
Recreation co-ordinators:
may work regular office hours, mornings or evenings, or weekends at events
work in offices, churches, community halls or at sports grounds
travel to different recreation centres, sports fields, schools and marae.
What's the job really like?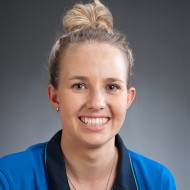 Rebecca Kurtovich
Recreation Co-ordinator
Rebecca Kurtovich's week is full of sport. About 150 teams of tertiary students, playing anything from rugby and soccer to netball and badminton, visit Unipol's recreation facilities in Dunedin each week.
A week full of sport
"We do cricket, netball, volley ball, indoor soccer, basketball, rugby and badminton. I do all of the planning around how we're going to fit them in."
Day organised around student timetable
"I work Monday to Friday but there's lots of things going on which we have to be present for. We're open seven days a week. There's often times you'll be here on the weekend. The hours I work are 11am till 7pm. That suits when students are around. We find that students enjoy it because the games are short and sharp. They're in the evening and work well with timetables."
On the go all day
"The environment is one where you are doing a lot of things. We do a lot of moving around the facility; I might have to set up spaces, I do a lot of lifting. It's definitely a job where you need to be able to move."
Recreation co-ordinator video
Rohini Chand talks about working for an after-school programme – 2.37 mins. (Video courtesy of Skills Active Aotearoa.)
Rohini: Kia ora, I'm Rohini Chand and I work for sKids at one of the franchises. I own three sites, one at Waiau Pa, one at Te Hihi and Park Estate, and I've been doing this for the last four years.

What I love about this job is the flexibility of the hours of work. I can decide not to work on a Friday, call in a casual, stay home and have time with the kids, or even during the holidays I can take time off and go out with the kids and family. Have personal time.

Studying with Skills Active we found that the whole group was doing it together so what we did is we actually combined it as a group and set up a study time which enabled all of us to graduate together.

Because it's an NZQA qualification it gives a boost in the community. Parents actually look onto us not as babysitters, but as actual qualified staff who actually know what they are doing. The safety rating goes high.

I love kids. I worked where I used to do finance, then I moved on to HR, then when I had my own kids I just couldn't cope with the 8 to 5 hours. I sort of got into the industry by fluke. One of my friends recommended me to one of the sites at sKids, so I worked as a programme manager there. When it got sold, I had enough another offered. I said, 'no, I'm going to buy my own. Why can't I do my own?' So I got into it, and now I've been there for four years.

The future for me is I'm working on my programme manager's qualification at the moment. After that I believe that sKids is looking into a franchises qualification too.

I've got qualifications in early childhood, I've got qualifications in business, but what I really, really want to do is to have a qualification where I can just stand up and just go and help the kids who are needy. So probably doing social services and things like that.
Entry requirements
There are no specific requirements to become a recreation co-ordinator. However, a certificate or diploma in leisure studies, physical education, sports administration or community recreation may be useful. Many local governments prefer recreation co-ordinators to have a Bachelor's degree.
Most employers prefer you to have a driver's licence and First Aid Certificate.
The Vulnerable Children Act 2014 means that if you have certain serious convictions, you can't be employed in a role where you are responsible for, or work alone with, children. 
Secondary education
There are no specific secondary education requirements to become a recreation co-ordinator. However, physical education, English and maths are useful.
Personal requirements
Recreation co-ordinators need to be:
enthusiastic and patient
mature and responsible
good communicators
good leaders and able to motivate others
able to get on with a wide range of people
well organised, with planning and project management skills
able to work well under pressure to meet deadlines.
Communication is a key skill. You're dealing with so many different groups of people: students, staff, members of the public. Organisation is also important, being able to manage time.

Rebecca Kurtovich

Recreation Co-ordinator
Useful experience
Useful experience for recreation co-ordinators includes:
teaching
coaching a sport
involvement in recreational activities or hobbies
an interest or participation in sport.
Physical requirements
Recreation co-ordinators need to have a good level of physical fitness and must be strong enough to move equipment.
Find out more about training
New Zealand Recreation Association

(04) 801 5598 - info@nzrecreation.org.nz - www.nzrecreation.org.nz

Out of School Care Network

(09) 366 0320 - oscn@xtra.co.nz - www.oscn.nz

Skills Active Aotearoa

0508 475 4557 - info@skillsactive.org.nz - skillsactive.org.nz
Check out related courses
What are the chances of getting a job?
Good opportunities for recreation co-ordinators with out of school programmes
Out of school programmes offer the best chance of securing a recreation co-ordinator job. These roles are in high demand as many working parents and caregivers rely on after-school and holiday programmes to look after their children.
Growing demand for recreation co-ordinators in recreation centres
Demand for sport and recreation co-ordinators at recreation centres is expected to grow as Sport New Zealand aims to boost public participation rates in sport and recreation activities by 3% by 2020. The best way to become a recreation co-ordinator in a recreation centre is to contact employers directly or use volunteer networks. 
Types of employers varied
Recreation co-ordinators may work for a variety of employers, including:
out of school care and recreation providers
iwi and local authorities, such as city and district councils
schools and universities
sport groups, clubs, and recreation centres
government agencies such as Sport New Zealand.
Sources
Bukholt, E, community recreation project manager, New Zealand Recreation Association, careers.govt.nz interview, March 2018.
Sport New Zealand, 'Future Proofing the Active Recreation Sector - A Planning Framework', accessed September 2016, (www.sportnz.org.nz).
Sport New Zealand, 'Strategic Plan 2015 -2020', accessed April 2018, (www.sportnz.org.nz).
Stats NZ, 'Over Half of Children in Formal Care There Due To Parents' Work Arrangements', (media release), 9 February 2018.
(This information is a guide only. Find out more about the sources of our job opportunities information)
Progression and specialisations
Recreation co-ordinators may progress to set up their own out of school programmes or buy into out of school care franchises, or move into events or facility management roles.
Recreation co-ordinators can also progress into recreation policy planning or community development adviser roles in local government.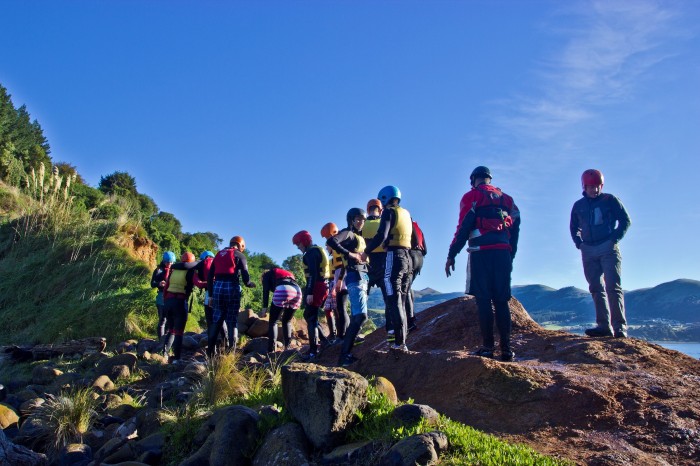 Last updated 1 April 2019