Pay
Source: Trade Me Jobs, 2017.
Job opportunities
Chances of getting a job as a welder are good due to a shortage of workers.
Pay
Pay for welders varies depending on experience and specialisation.
Apprentice welders may start on training minimum wage, with their pay increasing as they gain experience and unit standards.
Welders with experience usually earn between $44,000 and $70,000 a year.
Source: Trade Me Jobs, 'Salary Guide', 2017.
(This information is a guide only. Find out more about the sources of our pay information)
What you will do
Welders may do some or all of the following:
study plans and drawings
cut and bend and fit steel or metal parts
make jigs (of wood or metal) that hold parts in place for welding
weld parts together
repair and maintain equipment and machinery
construct metal objects according to instructions.
Skills and knowledge
Welders need to have:
knowledge of metals and their properties
welding skills, including an understanding of different welding processes and equipment
ability to interpret technical drawings
knowledge of health and safety regulations.
Working conditions
Welders:
usually work regular business hours but may have to do overtime and weekend work to meet deadlines
work in industrial and engineering workshops, factories, and on building sites, boats or oil rigs
may work in dirty and noisy conditions, and may be required to work at heights.
What's the job really like?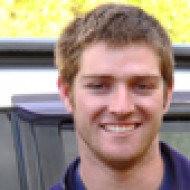 For Cam Taylor, the decision to become a welder was an easy one. "When I was at school, I always did pretty well in my engineering class. Then we had this orientation day where you go out on work experience, and I did it with a friend's dad who owned a welding business. He just so happened to offer me an apprenticeship, so I took it!"
Business owner at 23
It was a decision that paid off. At age 23 Cam owns his own engineering business, which specialises in structural welding. "I was pretty lucky with this one - not too many engineering businesses come up for sale, and because you've got to have so much equipment, it would be a massive thing to get going from scratch."
"Just go for it!"
"There's such a variety of work in welding – from beams for houses, to trailers and go-karts. Welding can be good money too, especially once you've been at it for a while."
So Cam's advice if you're thinking about welding is to: "Just go for it. It's good fun, it can take you lots of places, and you gain skills that can be transferred to heaps of different jobs."
Entry requirements
There are no specific requirements to become a welder. However, many employers prefer to hire welders who have or are working towards a qualification.
To become a qualified welder you need to complete an apprenticeship and gain a New Zealand Certificate in Engineering - Fabrication (Level 4). For this certificate, you choose to specialise in light fabrication, heavy fabrication or steel construction.
Industry training organisation Competenz oversees welding apprenticeships.
A driver's licence may also be useful.
Secondary education
There are no specific secondary education requirements to become a welder. However, NCEA Level 2 maths, physics, English and technology are useful.
For Year 11 to 13 learners, trades academies and the STAR and Gateway programmes are good ways to gain relevant experience and skills.
These programmes may help you gain an apprenticeship, but do not reduce the amount of time it takes to complete it.
Personal requirements
Welders need to be:
practical and adaptable
able to make good judgments
accurate, with an eye for detail
responsible and safety-conscious
good at basic maths.
Useful experience
Useful experience includes:
welding experience
other mechanical engineering or construction work
work in an engineering workshop.
Physical requirements
Welders need:
to be fairly strong, as there can be some heavy lifting involved
to have good eyesight (with or without corrective lenses)
steady hands.
Find out more about training
Competenz

0800 526 1800 - info@competenz.org.nz - www.competenz.org.nz
Check out related courses
What are the chances of getting a job?
 Chances of getting a job as a welder are good because:
many existing welders are nearing retirement age
not enough people are being trained to meet the demand for workers
trained welders are leaving New Zealand to work overseas for higher pay rates
New Zealand manufacturers need welders to build machinery components for export.
Welders needed for construction boom
Welder and fitter-welder appear on Immigration New Zealand's construction and infrastructure skill shortage list. This means the Government is actively encouraging skilled welders from overseas to work in New Zealand.
According to the Census, 3,048 welders worked in New Zealand in 2018.
Welders work in a variety of industries
Welders can work for businesses in a wide range of industries, including:
automotive engineering
marine construction
building and construction
machinery and equipment manufacturing
specialised craft and equipment making and repair.
Ten percent of welders are self-employed.
Sources
Book, S, 'Manufacturing Bounces Back in September', NBR, 13 October 2016.
Competenz website, accessed March 2017, (www.competenz.org.nz).
Hartley, B, engineering tutor, Southern Institute of Technology, Careers New Zealand interview, March 2017.
Immigration New Zealand, 'Construction and Infrastructure Skill Shortage List', 27 May 2019, (www.immigration.govt.nz).
Ministry of Business, Innovation and Employment, '2006-2014 Occupation Data' (prepared for Careers New Zealand), 2015.
Manning, B, 'Gloombusters: Bringing Manufacturing Home,' New Zealand Herald, 6 August 2015.
Stats NZ, '2018 Census Data', 2019.
(This information is a guide only. Find out more about the sources of our job opportunities information)
Progression and specialisations
Welders may progress to set up their own welding business, or move into management, training or education roles.
They may specialise in welding roles in:
building and construction
oil and gas
marine construction.
Last updated 7 April 2022