Farmer/​Farm Manager
Kaiahuwhenua/​Kaiwhakahaere Pāmu
Alternative titles for this job
Farmers/farm managers manage and work on farms. Farmers own or lease the land, while farm managers operate farms for farm owners.
Pay
Farmers/farm managers earn an average of
Source: Federated Farmers – Rabobank, 2023.
Job opportunities
Chances of getting a job as a farmer/farm manager are good due to a shortage of workers.
Pay
Pay for farmers/farm managers varies depending on experience, level of responsibility, farm type, and the earnings of the farm.
According to the 2022 Federated Farmers–Rabobank Farm Remuneration Report, sheep and beef farm managers earn an average of $78,000 a year.
Farmers who own their own property and stock may earn significantly more than farm managers.
Farm and stock managers may get other benefits such as:
free or subsidised accommodation or housing
free or subsidised power supply and telephone connections
free or subsidised meat and other foods produced on the farm
transport or petrol allowances
some or all meals.
The value of these extra benefits is about $4,900 a year.
Source: '2022 Federated Farmers–Rabobank Farm Remuneration Report', 2023.
(This information is a guide only. Find out more about the sources of our pay information)
What you will do
Farmers/farm managers may do some or all of the following:
buy and sell stock, and manage stock-breeding programmes
provide food, care and shelter for animals
herd and shift stock
handle and train farm dogs
maintain and repair farm equipment such as vehicles and machinery
hire and supervise workers such as shepherds and shearing gangs
buy feed, machinery and other farming materials
maintain and clean farm buildings, yards and fences
manage financial and farming records and accounts.
Skills and knowledge
Farmers/farm managers need to have knowledge of:
animals, including how to breed, care for, handle and feed them
animal diseases and how to prevent/treat them
farm and business management
animal husbandry (care and breeding of animals)
stock and pasture management (efficient use of paddocks and grasslands)
how to build fencing, operate tractors and other farm machinery, and do general maintenance.
Working conditions
Farmers/farm managers:
work varying and sometimes long hours, depending on the type of farming they do, and the season. Evening and weekend work is common during spring and summer
live and work on farms
may work in dusty, dirty, hot, wet, smelly or noisy conditions
may travel locally or nationally to buy or sell stock or supplies, or to attend field days, conferences, and other events.
What's the job really like?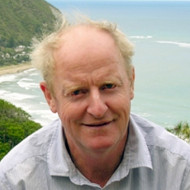 Always something new to learn
Gisborne farmer Richard Busby says there's always something new to learn when you work on a farm.
"The best thing about farming is the huge variation of jobs. Some jobs like drenching lambs aren't very exciting, but working with a team of dogs can be very rewarding when everything goes according to plan."
From shepherd to farmer
Richard started his farming career as a shepherd, and worked on different farms before running his own farm. He also did a business management course, and regularly attends farming conferences and seminars to stay up to date.
Looking back, Richard remembers what it felt like to finally own his farm. "When we bought the farm I was in partnership with my brother for two years. I enjoyed the sense of achievement when we went out on our own."
Farming takes hard work and an open mind
Although Richard's work is demanding, and the jobs are endless, he likes running his own farm, and has won awards for his hard work.
His advice to those considering farming is to "be prepared to work in all weather conditions, be flexible with your work hours, and have an open mind."
Technical farm manager video
Ash-Leigh Campbell talks about her career in technical farm management - 2.00 mins.
Ko Ash-Leigh toku ingoa.

My role here at Ngāi Tahu Farming is the technical farm manager. Taking a career option in farming was absolutely not my first choice. I completely stumbled into the industry and I guess it was fate at the end of the day.

The reason I decided to follow a degree in farming was the fact that I could see the way the industry was moving and that we needed more people in this space. I've gone on a journey finding where I'm from and my whakapapa and my roots.

At the end of the day we need a food product so the best we can do is by looking after the environment so that you know going forward, there is opportunity for next generation.

So since I've been involved with industry I've seen a lot of Agri technology adoption and uptake from not only farmers on the ground but wider into the industry. So we really need a green tick in this space, if we want to be innovative farmers and cutting-edge farmers and world leaders, we need technology and our farming operations day to day.

Out on our farms we have investment into to lysimeters. We're the only commercial farming business in the southern hemisphere that's put this investment into the ground. We're monitoring to see what that's doing into the soil and further down into the aquifers under the ground. So the data shoots across to Lincoln University where they do the collection for us.

I believe farming is so important for not only our generation but for generations to come. We need people that are in the tech space and the engineering space and you know they don't have to specialize in agriculture they can specialize in the own degree. But the thing is at the end of the day if we really want to be innovative farmers we do need technologists and engineers in this work.
Entry requirements
There are no specific requirements to become a farmer/farm manager. However, employers often prefer you to have a qualification such as a:
New Zealand Certificate in Agriculture
Diploma in Agriculture
Diploma in Farm Management
Bachelor of Agricultural Science or Commerce.
Cadet farms offer hands-on training and qualifications 
Cadet training schemes are useful if you want to specialise in sheep and beef farming, and improve your skills and chances of employment. Cadet farms throughout New Zealand, which are run as commercial sheep and beef farms, offer one-to-two-year agricultural training programmes that usually result in a New Zealand Certificate in Agriculture (Level 3 or 4).
Cadetships are a good way for young people (usually aged between 16 and 20) with little farming experience to get training and qualifications.
Secondary education
At least three years' secondary school education is recommended. Useful subjects include agriculture, horticulture, maths, accounting, biology, business studies and science.
Personal requirements
Farmers/farm managers need to be:
confident and caring with animals
hard-working and responsible
independent
adaptable
practical and good at solving problems
good communicators and managers
well organised, with good planning skills.
Within a day I may do five or six completely different jobs – from finding a short in an electric fence to moving stock.

---
Useful experience
Useful experience for farmers/farm managers includes:
any type of farm or farm management work
animal-handling work
driving tractors and using machinery
engineering work such as welding
shearing
work as a stock and station agent – buying or selling sheep, cattle or deer
managing others.
Physical requirements
Farmers/farm managers need a reasonable level of fitness and stamina, as they spend a lot of time walking around farmland, tending to animals, and carrying out maintenance. Good health is also important.
Find out more about training
Federated Farmers

0800 327646 - events@fedfarm.org.nz - https://fedfarm.org.nz/

Primary ITO

0800 208020 - info@primaryito.ac.nz - www.primaryito.ac.nz
Check out related courses
What are the chances of getting a job?
Shortage of farmers/farm managers
Demand for farmers/farm managers is increasing due to:
a number of people in the role reaching retirement
growing use of farming technology, and the need for farmers who know how to use it
overseas customers buying more meat and wool.
However, the number of farmers/farm managers coming through is insufficient to meet demand. As a result, the following jobs appear on Immigration New Zealand's regional skill shortage list: 
Beef cattle farmer/farm manager.
Dairy cattle farmer/farm manager/assistant farm manager.
Pig farmer/farm manager or assistant farm manager.
This means the Government is actively encouraging skilled farmers/farm managers from overseas to work in New Zealand.
Farmers commonly self-employed
Farmers are usually self-employed, and lease or own their own farms.
Farm managers may work for:
farm owners
private companies that own farms
iwi
the Government's farm development agency, Pāmu Farms of New Zealand. 
Sources
Federated Farmers, '2018 Farm Employee Remuneration Survey', August 2018, (www.ruralnewsgroup.co.nz).
Immigration New Zealand, 'Regional Skill Shortage List', 27 May 2019, (www.immigration.govt.nz).
Ministry for Primary Industries, 'Situation and Outlook for Primary Industries', June 2019, (www.mpi.govt.nz).
(This information is a guide only. Find out more about the sources of our job opportunities information)
Progression and specialisations
Farm managers may progress to a business/operations management role where they:
are responsible for meeting overall business goals
manage multiple farms.
They may also progress to own a farm. Becoming a farmer depends on gaining a high level of practical and managerial skills, and raising enough money to buy or lease property.
Farmers/farm managers usually specialise in a role such as:
Beef Cattle Farmer

Beef cattle farmers breed, raise and care for beef cattle to produce meat and breeding stock.

Dairy Cattle Farmer

Dairy farmers feed, care for and milk herds of cows on farms.

Deer Farmer

Deer farmers breed, raise and care for deer to produce meat, velvet, hides and breeding stock.

Goat Farmer

Goat farmers breed, raise and care for goats to produce wool, milk, meat and breeding stock.

Pig Farmer

Pig farmers raise and care for pigs to produce meat and breeding stock.

Poultry Farmer

Poultry farmers raise and care for chickens or other poultry to produce meat, and/or keep hens to produce table eggs (for eating) or fertile eggs (for hatching).

Sheep Farmer

Sheep farmers breed, raise and care for sheep to produce wool, meat and breeding stock.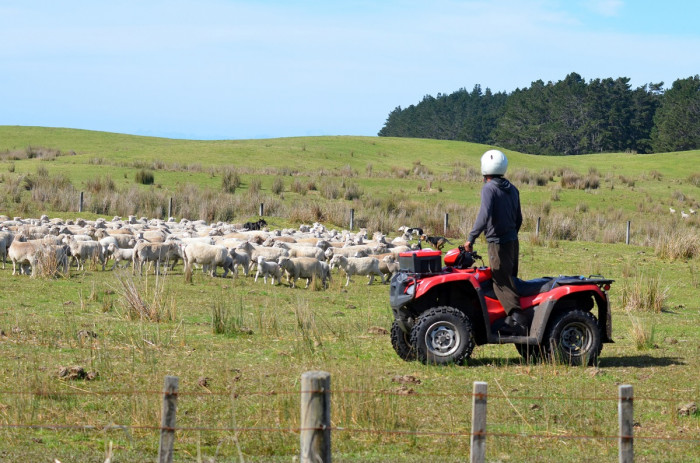 Last updated 7 November 2023