Auditor
Kaitātari Kaute
Alternative titles for this job
Auditors examine and report on the financial records and systems of organisations to ensure they are accurate.
Pay
Internal auditors usually earn
Senior auditors and audit managers can earn
Source: Hays and Seek, 2023.
Job opportunities
Chances of getting a job as an auditor are good due to demand for their services.
Pay
Pay for auditors varies depending on experience and what region they work in.
Internal auditors usually earn $66,000 to $92,000 a year.
Senior internal auditors usually earn $92,000 to $112,000.
Audit managers can earn $102,000 to $184,000.
Sources: Hays, 'Salary Guide FY 22/23', 2023; and Seek, 2023.
(This information is a guide only. Find out more about the sources of our pay information)
What you will do
Auditors may do some or all of the following:
examine the financial statements and accounting methods of organisations to ensure they are accurate and comply with regulations
find and report accounting errors
check funds are used wisely and within the law, especially in government departments
assess any risks to the business
prepare audit reports, explain findings to managers, and advise on solutions to any problems
check that organisations have followed audit recommendations.
Skills and knowledge
Auditors need to have:
accounting and maths skills
a good understanding of auditing and financial accounting systems
knowledge of tax law
knowledge of business management practices, including business ethics
ability to use auditing and accounting software such as Xero, MYOB, iFirm or SAP.
Working conditions
Auditors:
usually work regular business hours, but may need to work evenings and weekends, or be on call
work in offices at accounting firms, government departments and private businesses
may travel locally or internationally to clients' businesses.
What's the job really like?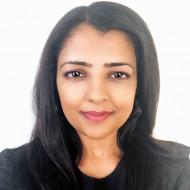 Rakhee Lala
Senior Auditor
An unplanned but rewarding career
Rakhee Lala didn't plan on becoming an auditor, but after completing a commerce degree and a Graduate Diploma in Accounting, she started working as an assistant internal auditor for the New Zealand Defence Force.
She is now a senior auditor at the Tertiary Education Commission, and enjoys meeting staff and students at tertiary education providers around New Zealand. 
"My role is to ensure that funded organisations comply with legislative requirements and our funding conditions."
A day in the life of an auditor
"Days vary depending on whether I'm travelling to audit a provider, or completing an audit in the office.
"When visiting, a typical day involves flying or driving to the provider. I meet the managerial staff to discuss the audit and what I'll be doing while I'm there. I then have interviews with key staff and assess accounts and accounting systems. At the end of the audit I have a meeting to discuss the outcome of the audit, and any issues I may have identified."
Changing perceptions is part of the job
"The most challenging part of my job is changing people's perceptions of audits and auditors," says Rakhee. "Generally, auditors are seen as people who come in and find problems and tell people what they're doing wrong.
"However, our role is to add value and work with organisations to help them comply. In some instances, we can help organisations do things in a more efficient and effective way."  
Entry requirements
To become an auditor you need a commerce, business or accounting degree, majoring in accounting.
Most employers require you to be a member of Chartered Accountants Australia New Zealand (CAANZ).
Secondary education
A tertiary entrance qualification is required to enter further training. Useful subjects include accounting, business studies, English, maths with statistics and/or calculus, and economics.
Personal requirements
Auditors need to be:
able to keep information private
motivated and organised
good at making decisions
skilled at solving problems
methodical and accurate
able to work well under pressure
good at communicating 
able to analyse and interpret data.
There will always be a need for auditors and the skills they have. For example, communication, problem solving, and relationship management skills.

---

Rakhee Lala

Senior Auditor
Useful experience
Useful experience for auditors includes:
accounting
communications work
information technology work.
Registration
Most employers require you to be a member of Chartered Accountants Australia New Zealand (CAANZ).
Licensed auditors
Financial issuer auditors must be licensed. Financial issuers are corporations, investment trusts or government agencies.
To become a licensed auditor, the Financial Markets Authority requires you to:
complete a commerce, business or accounting degree from an approved university
be a member of CAANZ
have a New Zealand Institute of Chartered Accountants (NZICA) Certificate of Public Practice and an NZICA Advanced Certificate of Competence.
Find out more about training
Audit New Zealand

(04) 496 3099 - enquiry@auditnz.parliament.nz - https://auditnz.parliament.nz/

Chartered Accountants Australia New Zealand (CAANZ)

0800 469 422 - service@charteredaccountantsanz.com - www.charteredaccountantsanz.com
Check out related courses
What are the chances of getting a job?
Strong demand for auditors
Auditors are in demand due to:
a growing economy, which means the number of businesses requiring audits is increasing
stricter government regulations for private and public sector organisations, which need auditors to check for compliance
an ageing workforce, with many auditors retiring.
Chances of getting work are best if you are an experienced auditor with strong problem-solving and people skills.
External auditor and internal auditor appear on Immigration New Zealand's Green List. This means the Government is actively encouraging skilled external auditors and internal auditors from overseas to work in New Zealand.
According to the Census, 2,178 external auditors and 951 internal auditors worked in New Zealand in 2018.
Most auditors employed by accounting firms
Most auditors work for accounting firms, which can range from small, local businesses to large, national or international firms.
Other types of businesses that employ auditors include:
legal and financial firms
large private companies and charities
central and local government departments such as Audit New Zealand.
Sources
Audit New Zealand, 'Careers', accessed February 2020, (www.auditnz.govt.nz).
Hays, '2019/20 Salary Guide', 2020, (www.hays.net.nz).
Immigration New Zealand, Transport Sector Agreement Finalised and Green List Changes Confirmed, 26 April 2023, (www.immigration.govt.nz).
Ministry of Business, Innovation and Employment, 'Medium to Long-Term Employment Projections: Looking Ahead to 2028', August 2019, (www.mbie.govt.nz).
Stats NZ, '2018 Census Data', 2019.
Stuff, 'Accountants' Local Knowledge Adds Value in Regions', 25 November 2019, (www.stuff.co.nz).
(This information is a guide only. Find out more about the sources of our job opportunities information)
Progression and specialisations
Auditors may progress to work as:
audit managers
associate directors/partners
audit directors, after gaining experience as associate directors/partners.
Auditors may specialise in:
computer audits
environmental audits
tax services
trust account audits
trustee supervision
risk management
external audits – when an organisation contracts in an auditor
internal audits – when an organisation is audited by an employee
forensic accounting – investigating unusual financial transactions that could be illegal
corporate governance support – making sure that management, boards, shareholders and other stakeholders know about professional accounting standards.
Last updated 24 July 2023