Finance Manager
Kaiwhakahaere Pūtea
Alternative titles for this job
Finance managers manage the financial risks, financial planning and daily running of an organisation.
Pay
Finance managers usually earn
Chief finance managers usually earn
Source: Hays, 'Hays Salary Guide', 2015.
Job opportunities
Opportunities for finance managers are good due to high demand.
Pay
Pay for finance managers varies depending on the region they work in, and the size of the organisation they work for.
Finance managers usually earn between $80,000 and $100,000 a year.
Chief finance managers usually earn between $100,000 and $180,000.
Finance managers may earn bonuses and perks such as company cars.
Source: Hays, 'Hays Salary Guide', 2015.
(This information is a guide only. Find out more about the sources of our pay information)
What you will do
Finance managers may do some or all of the following:
manage the cash flow in and out of their organisation
make decisions on how to invest company money
monitor and report on financial trends and organisational efficiency
check the financial and business risks of projects
plan and prepare budgets and documents such as the annual report
ensure business meets legal requirements
ensure debts are collected.
Skills and knowledge
Finance managers need to have knowledge of:
budgeting, finance, and accounting theory
company, contract and industrial law
how to write and present budgets.
Working conditions
Finance managers:
usually work regular business hours, but may be required to work evenings or weekends to meet deadlines
work in offices, but may travel to visit clients in their local area.
What's the job really like?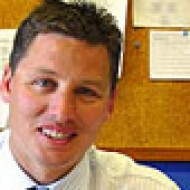 Andrew McKenzie
Finance Manager
When Andrew McKenzie was at school he didn't have a clue what he wanted to do. He was interested in law and so started studying it at university. He soon discovered he didn't really enjoy it and swapped to degrees in accounting and economics instead.
"I planned to work in government, but I certainly didn't expect to be finance manager of an organisation this size."
A job that offers variety
"I love the variety and the leadership aspects of the finance manager role. There are always challenges – things I want to change in the organisation, improvements I can make. People are relying on me, and that's what drives me.
"My role is broad and covers information technology, human resources and property, as well as the usual accounting functions, which is not necessarily the norm for the job."
It's not just about numbers
Andrew says that often people don't realise that the job is about adding something extra to the organisation. "You have to add value to the organisation. Many people are captured by making numbers work, which doesn't always add value."
Entry requirements
To become a finance manager you usually need to have:
a degree in business management or commerce majoring in accounting
a postgraduate qualification in finance and business management.
You also need to be a member of Chartered Accountants Australia New Zealand (NZICA).
Secondary education
A university entrance qualification is required to enter further training. Useful subjects include accounting, economics, te reo Māori, computing, English and maths with statistics and/or calculus.
Personal requirements
Finance managers need to be:
able to lead others
skilled at communicating
good at making decisions
good at analysing information and writing reports
good at maths.
Useful experience
Useful experience for finance managers includes:
experience supervising staff
management or accounting experience
banking experience.
Registration
Finance managers need to be registered as a chartered accountant with Chartered Accountants Australia New Zealand (CA).

To become a chartered accountant with CA you must:
complete four years of academic study at a CA-approved tertiary education institution
complete three years of workplace experience
pass a postgraduate professional competency programme, which includes workshops and two CA exams.
Find out more about training
Chartered Accountants Australia New Zealand (CA)

0800 469 422  - www.charteredaccountantsanz.com
Check out related courses
What are the chances of getting a job?
Shortage of experienced finance managers
Demand for finance managers is good as:
many senior financial managers are retiring
there is a shortage of middle managers to replace senior managers
it is difficult to find managers skilled in accounting, tax and business advice.
Types of employers varied
Finance managers usually work in the head offices of medium to large organisations.
Most finance managers work for:
government organisations
private businesses
finance companies
accountancy firms.
Sources
Hays, 'Hays Quarterly Report – Accountancy and Finance, January-March 2016', 2016, (www.hays.net.nz).
Hays, 'Hays Salary Guide 2015', 2015, (www.hays.net.nz).
Hays, 'Where Will the Jobs be in 2016?', 26 Jan 2016, (www.hays.net.nz).
Michael Page, 'Salary and Employment Forecast 2015', 2015, (www.michaelpage.co.nz).
Ministry of Business, Innovation and Employment, '2006-2014 Occupation Data' (prepared for Careers New Zealand), 2015.
Robert Half, '2015 Salary Guide', 2015, (www.roberthalf.co.nz).
Robert Half, 'Finance and Accountancy Jobs Boom as NZ Executives Foresee Business Growth', 27 January 2016, (www.roberthalf.co.nz).
Robert Walters, 'Salary Survey 2016', 2016, (www.robertwalters.co.uk).
Thompson, W, 'Shortage in Skilled Workers Creating More Jobs than Candidates', 19 March 2015, (www.nzherald.co.nz).
(This information is a guide only. Find out more about the sources of our job opportunities information)
Progression and specialisations
Finance managers may go on to become managing directors/chief executives of their own businesses, as they have a good understanding of how a business works.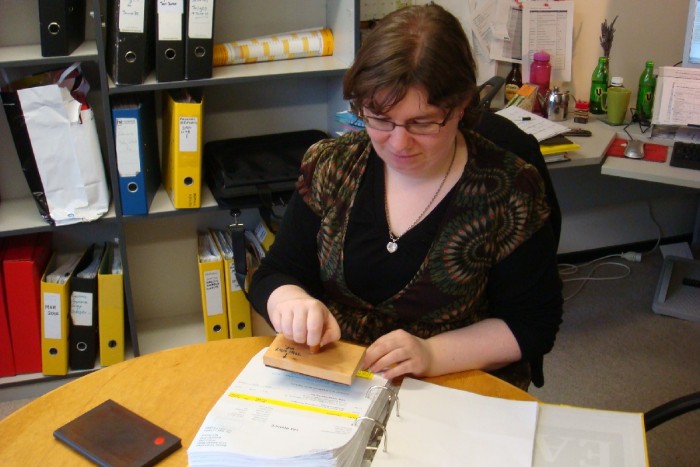 Last updated 17 July 2018