Quarantine Officer
Āpiha Ārai Mate Hōrapa
Quarantine officers control the entry of agricultural and horticultural produce, plants and animals into New Zealand. They identify and control biosecurity risks arriving at New Zealand's borders.
Pay
Trainee and newly qualified quarantine officers usually earn
Experienced quarantine officers usually earn
Source: Ministry for Primary Industries, 2016.
Job opportunities
Chances of getting a job as a quarantine officer are average due to the relatively small size of the occupation, and a limited number of vacancies.
Pay
Pay for quarantine officers varies depending on their skills and experience.
Trainee quarantine officers earn $49,000 a year.
In their first year after qualifying, they may earn up to $51,000.
Quarantine officers with two to five years' experience can earn up to $56,000.
Senior quarantine officers, who mentor and assess quarantine officers, can earn up to $61,000.
Quarantine officers earn extra for shift work.
Source: Ministry for Primary Industries, 2016.
(This information is a guide only. Find out more about the sources of our pay information)
What you will do
Quarantine officers may do some or all of the following:
deal with requests from importers and exporters about cargo they wish to bring into or take out of the country
follow Ministry for Primary Industries import health standard procedures when dealing with import requests
ban, or impose quarantine restrictions on, goods or animals suspected of disease
board and inspect aircraft and sea vessels entering the country
check aircraft are insect-free and have appropriate certificates
inspect cargo and look for any prohibited goods
inspect imported cars
interview visitors about their luggage and imports
inspect the luggage of airport passengers manually, using x-ray machines and sniffer dogs
identify passengers who are considered a high risk for bringing in prohibited goods
ensure entry requirements are met by inspecting import documentation and/or the cargo.
Skills and knowledge
Quarantine officers need to have knowledge of:
pests, diseases and prohibited materials
agriculture or horticulture
Ministry for Primary Industries quarantine regulations and standards
methods for inspecting different types of cargo
safety regulations and procedures.
Working conditions
Quarantine officers:
do shift work that may include nights and weekends, and they may sometimes be on call
work at all points of entry into New Zealand, including ports and airports. They also work in offices, international mail centres and baggage agent storage facilities
may travel between worksites, and are sometimes required to travel nationally or overseas on short-term projects.
What's the job really like?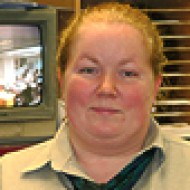 Alexandra Gudmundsson
Quarantine Officer
Alexandra Gudmundsson works as a quarantine officer at Auckland airport, where she's had to get used to doing shift work – not that she's complaining.
It's not your average Monday-to-Friday job
"When I'm working during the day it's a pretty early start – between 4.30 and 5.30 in the morning, depending on my shift. Here at Auckland airport we work eleven-and-a-half-hour days, though the good thing is that you get plenty of leave – it would be such a shock for me going back to a Monday to Friday job."
"Weird and wonderful" finds are part of the job
"There have been lots of weird and wonderful experiences working here. For example, some stuff that people from other cultures consider food. We had this passenger who had a tea canister full of fried ants! You added water, and it had a strainer on the top. Because they were all fried and crispy, they didn't pose any risk. Still, drinking ant juice is pretty interesting."
Satisfaction comes from protecting the country's environment
For Alexandra, protecting New Zealand's biosecurity makes the job all the more rewarding. "New Zealand has such a unique environment and our economy is so dependent on our biosecurity that if something like foot-and-mouth disease came in, we'd be sunk. So when you've stopped something like live insects entering the country, that feels pretty good!"
Entry requirements
To become a quarantine officer you need to have either:
a degree in horticulture, agriculture, botany, forestry or biological sciences
at least two years' experience in a related industry such as agriculture, horticulture or forestry.
You also need to:
have a driver's licence
have relevant work experience
pass an eye test, including a test for full colour vision
complete security and police checks.
Secondary education
Useful subjects include English, biology, horticulture and agricultural studies.
Personal requirements
Quarantine officers need to be:
enquiring and alert
firm and fair
observant, with an eye for detail
safety-conscious
good communicators
able to relate to people from a range of cultures
able to work well under pressure.
You need to be friendly, and you need to be someone who is passionate about quarantine and understand why we do it.

---

Alexandra Gudmundsson

Quarantine Officer
Useful experience
Useful experience for quarantine officers includes work in the horticultural, agricultural or forestry industries. For quarantine officers working as dog handlers, experience with animal handling or veterinary nursing is also useful.
Physical requirements
Quarantine officers need to have a good level of health and fitness, as they spend long periods standing. They also need to have good eyesight (with or without corrective lenses) and they should have normal colour vision.
Find out more about training
Ministry for Primary Industries

info@mpi.govt.nz - www.mpi.govt.nz
Check out related courses
What are the chances of getting a job?
Quarantine officers tend to stay in the job for a long time, so the number of vacancies that arise each year is limited. MPI recruits 15 to 20 new quarantine officers each year, to replace those who have left.
According to the Census, 759 quarantine officers worked in New Zealand in 2018.
One employer of quarantine inspectors
All quarantine officers work for the Ministry for Primary Industries. Quarantine officers are expected to work at the international airports and sea ports in their region.
Sources
Stats NZ, '2018 Census Data', 2019.
Tohovaka, S, manager capability, Border Clearance Services, Ministry for Primary Industries, Careers New Zealand interview, May 2016.
(This information is a guide only. Find out more about the sources of our job opportunities information)
Progression and specialisations
Quarantine officers may move into management or policy positions at the Ministry for Primary Industries.
Some quarantine officers specialise as dog handlers, working with sniffer dogs to inspect passengers, baggage, mail and cargo.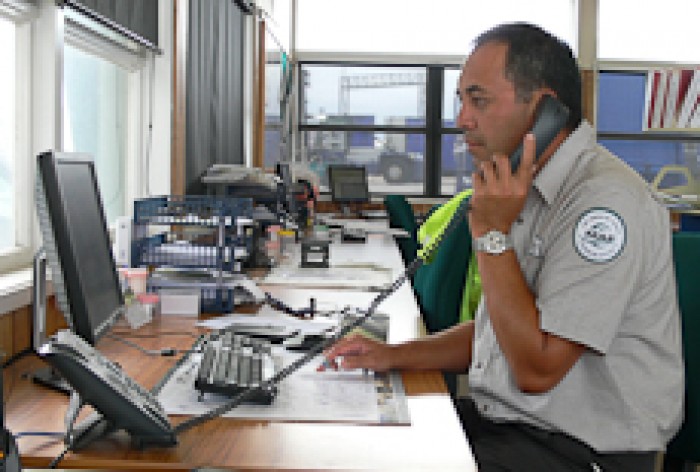 Last updated 18 September 2020