Fishery Officer
Āpiha Hao Ika
Fishery officers gather information on all aspects of the fishing industry and enforce fisheries laws.
Pay
Fishery officers usually earn
Source: Ministry for Primary Industries, 2013.
Job opportunities
Chances of getting a job as a fishery officer are poor as the workforce is small and there are limited vacancies each year.
Pay
Pay for fishery officers varies according to experience.
Fishery officers start on around $48,000 a year.
This can increase to around $69,000, depending on competency and experience.
Fishery officers in more specialised roles, such as investigators, may earn up to $81,000.
Fishery officers also receive a 10% allowance for overtime.
Source: Ministry for Primary Industries, 'MPI/PSA Collective Agreement 1 July 2013', 2013.
(This information is a guide only. Find out more about the sources of our pay information)
What you will do
Fishery officers may do some or all of the following:
educate people involved in using New Zealand's fisheries resources
talk to schools and fishing, diving and boating clubs
inspect fishing vessels
inspect retail outlets such as restaurants and fish shops
enforce commercial catch limits and ensure that commercial fishing businesses have the correct documentation
enforce fish and shellfish quotas
undertake investigative and surveillance work
take legal action against people who break the fisheries laws
gather, record and analyse information on fishing and associated sectors
assist iwi groups with access to their customary fishing rights
act as a project leader or network co-ordinator for honorary fishery officers (volunteer officers).
Skills and knowledge
Fishery officers need to have:
knowledge of environmental issues
knowledge of laws and regulations relating to catching fish and shellfish
an understanding of the Treaty of Waitangi and the Fisheries Settlement Act.
Working conditions
Fishery officers:
may work long and irregular hours and can work evenings, weekends and public holidays
work in offices, local and foreign fishing vessels, fish-processing factories and retail outlets
spend a lot of time outdoors in most weather conditions, and must be prepared to work in small aircraft and helicopters, and in rough conditions out at sea
may need to deal with time pressures and stressful or confrontational situations. At times they may be subject to verbal or physical abuse
travel widely in their home district and occasionally to other regions.
What's the job really like?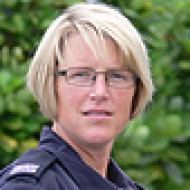 Clare Morris
Fishery Officer
A wide and varied job
Fishery officer Clare Morris says her job never gets boring. "It's a wide and varied job – that's one of the good things – and one of the challenges of the role. A big part of my job is being flexible because you'll have a whole day planned and prepared for, then you'll get an 0800POACHER call come through and you're jumping in a patrol vehicle and your whole day goes out the window!"
Clare has a real passion for the ocean and says it's a great environment to work in. She usually works around the New Zealand coastline making sure people stick to the rules in relation to fish and fishing. "A lot of people think that we only work with recreational fishers, but we work with commercial fishers too, and alongside local iwi and hapū in the customary rights sector."
Challenges of the job
The challenges of the job involve the occasional long hours and the confrontational side of the job. "Some people have a real aversion to enforcement officers in blue shirts, so you've got to be fairly thick-skinned." she says.
"But being in a job that involves going to sea, taking the boat out on patrol for work, is amazing!"
Entry requirements
To become a fishery officer you need to undergo a psychological profiling test and a three-month training course at the Royal NZ Police College.
You also need a driver's licence, must have no criminal convictions and pass minimum fitness standards.
Secondary education
NCEA Level 2 in English and maths or an equivalent qualification is required.
Personal requirements
Fishery officers need to be:
good at communicating and relating to people
good at analysing information and making decisions
good at reading and writing, and using a computer
motivated, able to work well under pressure and meet deadlines
assertive
honest and reliable
observant
able to work well in a team
able to handle conflict.
Sometimes people will cause situations to degenerate, so you've got to keep your language and assertiveness right. You don't want to be challenging to them; you just want to get the job done in a professional manner.

Gary McAneny

Fishery Officer
Useful experience
Useful experience for fishery officers includes:
work in law enforcement
work for the Royal NZ Navy or NZ Army
any marine or fishing experience
work in the education field
experience in the electronic security and/or surveillance industry
any work with people of different ethnic backgrounds.
Physical requirements
Fishery officers need to have a good level of fitness and health, and they must be strong as some heavy lifting is involved.
They need to have good hearing and eyesight (with or without corrective lenses).
They must also be able to work at sea.
Find out more about training
Ministry for Primary Industries

0800 008 333 - info@mpi.govt.nz - www.mpi.govt.nz/about-mpi/careers
Check out related courses
What are the chances of getting a job?
Few vacancies available
Vacancies for fishery officers are infrequent as people tend to find the job rewarding and stay in the role for nearly eight years on average.
One employer in New Zealand
The Ministry for Primary Industries is the only employer of fishery officers in New Zealand.
Sources
Flinkenburg, K, recruitment centre manager, Ministry for Primary Industries, Careers New Zealand interview, January 2014.
Ministry of Business, Innovation and Employment, '2006-2014 Occupation Data' (prepared for Careers New Zealand), 2015.
Ministry of Primary Industries website, accessed June 2016, (www.mpi.govt.nz). 
(This information is a guide only. Find out more about the sources of our job opportunities information)
Progression and specialisations
Fishery officers may progress into more specialised areas, such as investigations or analysis and intelligence. They may also move into management positions.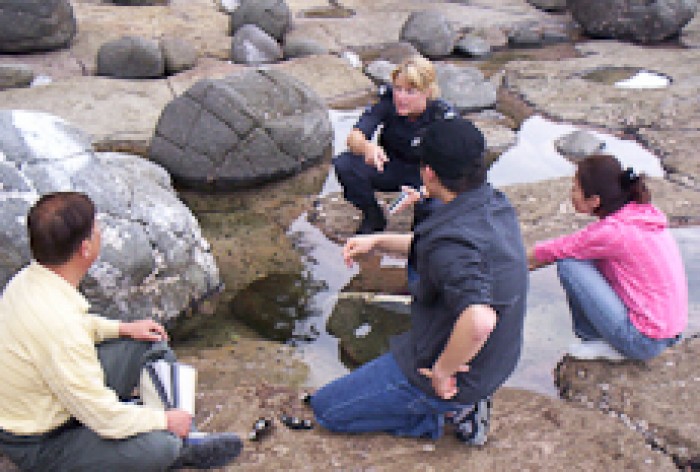 Last updated 30 May 2018