Minister of Religion
Amorangi
Alternative titles for this job
Ministers of religion provide leadership, guidance and training for members of a religious group.
Pay
Ministers of religion may receive an allowance, or work voluntarily.
Job opportunities
Chances of getting a job as a minister of religion are poor in most religions, but good in some specific faiths.
Pay
Ministers of religion do not receive pay, as such, because they are not considered to be employed. They may:
receive a stipend (allowance), and/or housing and other benefits
work part time in this role and supplement their income with other work
combine voluntary work for their religion with paid work in a another job.
(This information is a guide only. Find out more about the sources of our pay information)
What you will do
Ministers of religion may do some or all of the following:
conduct religious ceremonies and deliver sermons or talks
build a community of faith, and develop relationships within it
help people prepare for religious ceremonies
help people deal with life events, and their spiritual life and faith
co-ordinate volunteers
study religion
train leaders for church, community and youth leadership
administrative work.
Skills and knowledge
Ministers of religion need to have :
a strong faith and a vision for their community
knowledge of the spirituality, traditions and ceremonies of their religion
people skills, and understanding of people's problems, behaviours, and emotions
counselling and conflict resolution skills.
Working conditions
Ministers of religion:
work irregular hours, weekends and evenings, and may be called on at any time
work in churches, synagogues, mosques, temples or other religious facilities. They may also work in schools and universities, hospitals, offices, prisons and homes
may work in stressful conditions as they help people face challenging events
may travel locally to visit their community or nationally for conferences.
What's the job really like?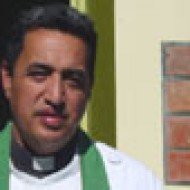 Reaching out beyond the church
"As a priest my job is to reach out to the wider community, not just the church community – and help and encourage in any way I can."
As well as being parish-based, Reverend Brent Swann travels extensively visiting and helping his community.
A very public role involving life and death
"You have to be strong inside to be able to handle the various contexts that you are put in as a priest. For instance, I could be preparing a couple for their marriage and then in the same afternoon I could be out at a marae doing a funeral service. This means I am moving and changing where I am at emotionally.
"It is not a monk role where you go and hide – your phone is constantly ringing and you are a very public person."
A privilege to serve
"But it is a privilege to be a part of people's lives. It is such a privilege to take a person's wedding – to be part of the marriage preparation, seeing the joy that happens on the day, and seeing them grow over the years. It is also a real privilege to sit alongside a family and pray and be with them at a time of deep sadness."
Entry requirements
Entry requirements for ministers of religion differ depending on the religion. However, you must:
have a strong faith
feel that you are called to the ministry
have an active involvement in your faith's community
satisfy your faith's representatives that you have a genuine calling, and are a suitable person to become a minister of religion.
Some religions prefer their ministers to have a university degree.
You may be able to do further training, such as Honours or a Master's degree, in theology, ministry or religious studies, by distance study while you work.
The Vulnerable Children Act 2014 means that if you have certain serious convictions, you can't be employed in a role where you are responsible for, or work alone with, children. 
Secondary education
A tertiary entrance qualification may be recommended. Useful subjects include English, languages, history and classics.
Personal requirements
Ministers of religion need to be:
good listeners and communicators
able to relate to people of all ages and backgrounds
good at public speaking, leading and teaching
patient and trustworthy
able to keep information private
stable, resilient and able to cope with stress
well organised, with good planning skills.
Useful experience
Useful experience includes:
involvement in your religious community
work with religious youth groups
work as a counsellor or teacher, or any work helping people
public speaking.
Check out related courses
What are the chances of getting a job?
Number of New Zealanders who identify with a religion dropping
Opportunities for ministers of religion tend to be limited as the number of people in New Zealand who identify with a religion is dropping. For example:
only 55% of New Zealanders identified with a religion in the 2013 Census
the number of people in New Zealand who identify as religious dropped by 10% between 2006 and 2013, and this trend is expected to continue.
However in some faiths and parts of the country, there is demand for ministers of religion because:
a high proportion of ministers of religion are approaching retirement age, with 15% aged over 65 in 2013
between 2006 and 2013, the number of people in Auckland who identified with a religion grew, meaning better opportunities for ministers of religion in that region
at times, specific faiths cannot find suitable ministers of religion in New Zealand. As a result, Immigration New Zealand has a process where suitable people from overseas can apply for a religious worker visa.
If you feel called to work as a minister of religion, the first step is to approach the leaders of your faith, or the relevant national organisation, to discuss what your next steps should be. 
According to the Census, 5,025 ministers of religion worked in New Zealand in 2018.
Ministers of religion may work part time, or voluntarily
Three-quarters of ministers of religion work full time. 
Some communities can't afford full-time ministers, so some ministers combine religious work with counselling work, for which they are separately qualified and accredited.
Many faith leaders/ministers see their work as providing a service to the community, and essentially work as volunteers. In exchange their community may provide them with accommodation and food, and/or pay their expenses. 
Most ministers work for religious organisations
Most ministers of religion work for religious organisations such as churches, mosques and synagogues. They may also work for:
hospitals
prisons
the armed services
schools
not-for-profit organisations with a religious focus (including overseas missionary organisations).
Sources
Duogan, P, 'Religious Affiliation Fades as New Zealand Bucks Trend', NZ Herald, 10 April 2016, (www.nzherald.co.nz).
Eusoff, S, chief executive, Federation of Islamic Associations of New Zealand, Careers New Zealand interview, March 2016.
Gaze Burt, 'Pastors and Ministers – Called or Employed?', accessed March 2016, (www.gazeburt.co.nz).
Immigration New Zealand, 'Work Visas for Religious Workers', accessed March 2016, (www.immigration.govt.nz).
Ministry of Business, Innovation and Employment, '2006-2014 Occupation Data' (prepared for Careers New Zealand), 2015.
Statistics New Zealand, 'Auckland Bucks Downward Trend in Religion', 4 February 2014, (www.stats.govt.nz).
Stats NZ, '2018 Census Data', 2019.
(This information is a guide only. Find out more about the sources of our job opportunities information)
Progression and specialisations
Ministers of religion specialise in their own faith.
Some Christian ministers may work on outreach projects or do missionary work overseas. Experienced ministers may teach ministry students.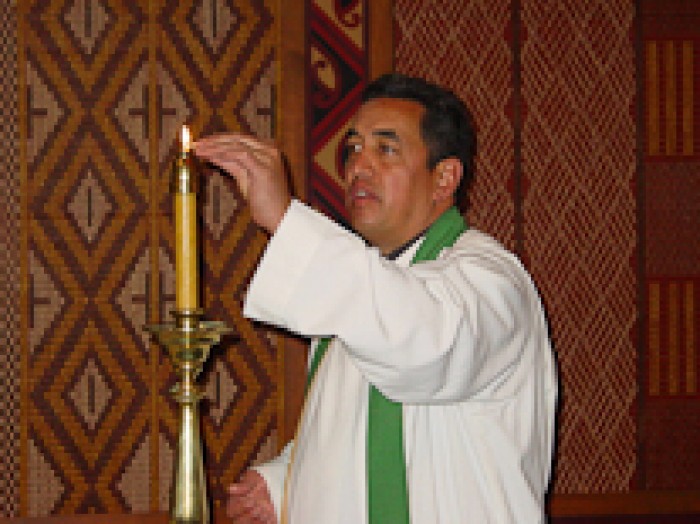 Last updated 17 September 2020