Audiologist/​Audiometrist
Kaimātai Ororongo/​Kaimātau Ororongo
Audiologists and audiometrists study, identify, measure and treat hearing loss and ear disorders. They also provide aids and other listening devices to assist patients with hearing loss.
Pay
Audiologists usually earn
Audiometrists usually earn
Source: NZ Audiological Soc, 2021 and DHBs/PSA, 2020.
Job opportunities
Chances of getting a job as an audiologist are good due to high demand for their services.
Pay
Audiologist pay
Pay for audiologists varies depending on experience and where they work.
Trainee audiologists working under supervision usually earn between $50,000 and $70,000 a year.
Qualified audiologists working in public hospitals or schools for the deaf usually earn between $65,000 and $90,000.
Audiologists working in private audiology practices can earn between $75,000 and $120,000.
Audiometrist pay
Pay for audiometrists varies depending on experience and where they work.
Audiometrists in the public sector usually earn between $40,000 and $60,000 a year.
Audiometrists in the private sector can earn between $45,000 and $75,000.
Sources: New Zealand Audiological Society, 2021; and District Health Boards and Public Service Association, 'Allied, Public Health and Technical Multi Employer Collective Agreement', 2020.
(This information is a guide only. Find out more about the sources of our pay information)
What you will do
Audiologists/audiometrists may do some or all or the following:
study, identify and measure hearing problems using specialised equipment
advise on hearing problems and prescribe, select and fit hearing aids
help patients with rehabilitation after hearing loss
repair hearing aids and supply hearing aid batteries.
Audiologists may also:
research hearing problems
assess and manage problems processing sound
do assessments of workplace and classroom sound levels
adjust a client's cochlear implants until the sound is clear.
Skills and knowledge
Audiologists/audiometrists need to have knowledge of:
hearing problems
the latest treatment of hearing problems
the structure and function of the ear and brain
hearing aids and other hearing devices
acoustics and physics
child development.
Knowledge of New Zealand Sign Language may be helpful.
Working conditions
Audiologists/audiometrists:
usually work regular business hours
work in hospitals, private practices, universities and hearing aid companies
may travel nationally to attend conferences, or visit clinics, rest homes or people's houses to conduct hearing tests.
Entry requirements
Audiology training
To become an audiologist you need to have a Master of Audiology degree. You also need to be registered with the New Zealand Audiological Society.
Audiometry training
To become an audiometrist you need to get a job as a trainee audiometrist first. You then study for a Diploma of Audiometry by distance learning with TAFE in Australia. You can then register with the New Zealand Audiological Society.
The Vulnerable Children Act 2014 means that if you have certain serious convictions, you can't be employed in a role where you are responsible for, or work alone with, children. 
Secondary education
A tertiary entrance qualification is required to enter further training. Useful subjects include biology, health education, maths, physics, te reo Māori and English.
Personal requirements
Audiologists/audiometrists need to be:
patient
understanding
good listeners and able to relate to a wide range of people
good communicators
good at planning and research.
Useful experience
Useful experience for audiologists and audiometrists includes:
work in rest homes
work with people who have hearing impairments.
Physical requirements
Audiologists and audiometrists need to have:
good eyesight (with or without corrective lenses)
good hearing
a clear speaking voice.
Registration
Audiologists and audiometrists need to be registered as a member of the New Zealand Audiological Society.
Find out more about training
NZ Audiological Society

0800 625 166 - admin@audiology.org.nz - www.audiology.org.nz
Check out related courses
What are the chances of getting a job?
Strong demand for audiologists
Chances of finding work as an audiologist are good because the number of graduates meets the demand caused by audiologists retiring or leaving. 
Masters students have a good chance of finding work during their studies, but employment is not guaranteed.
According to the Census, 519 audiologists worked in New Zealand in 2018.
Audiologist and audiometrist both appear on Immigration New Zealand's Green List. This means the Government is actively encouraging skilled audiologists and audiometrists from overseas to work in New Zealand.
Health clinics and hospitals main employers
Most audiologists and audiometrists work for public and private audiology clinics or hospitals.
They may also work for: 
hearing-aid manufacturers
universities, doing research and teaching
education centres for people who are deaf or hearing-impaired
the North Island or Southern Cochlear Implant programme
government organisations, such as the Ministry of Health, doing consultancy work
non-profit organisations such as the National Foundation for the Deaf.
Sources
Association of New Zealand Audiology Incorporated (ANZAI) website, accessed January 2021, (www.anzai.org.nz).
Immigration New Zealand, Green List, April 2023, (www.immigration.govt.nz).
Mercer, A, administrator, New Zealand Audiological Society, careers.govt.nz interview, January 2021.
New Zealand Audiological Society, 'Careers in Audiology', accessed January 2021, (www.audiology.org.nz).
Stats NZ, '2018 Census Data', 2019.
Welch, D, Dr., head of audiology, University of Auckland, careers.govt.nz interview, January 2021.
(This information is a guide only. Find out more about the sources of our job opportunities information)
Progression and specialisations
Audiologists may progress to become managers of audiology clinics or hospital departments. With further study, audiologists can become academics.
Audiologists may specialise in:
identifying hearing loss
assessment and diagnosis of hearing loss or disorders
treatment of individuals with impairment of auditory and vestibular function
research in normal and disordered auditory and vestibular function
intraoperative neurophysiologic monitoring.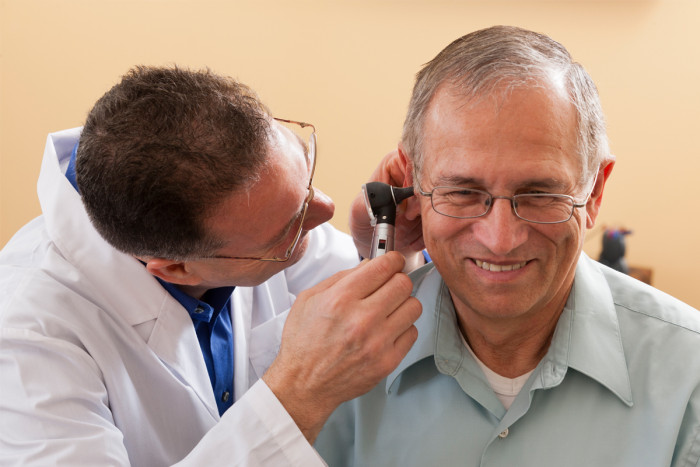 Last updated 13 April 2023