Clinical Coder
Kaiwhakararangi Tohu Hauora
This job is sometimes referred to by alternative titles
Clinical coders analyse information about diseases, injuries and procedures in patient discharge records and translate medical statements into health classification codes. This information is used to help write policy, monitor performance and produce health statistics.
Pay
Clinical coders usually earn
Source: PSA/DHBs Clerical/Administrative Collective Agreements.
Job opportunities
Chances of getting work as a clinical coder are average, but very good for qualified workers with experience.
Current job prospects
Chances of getting work as a clinical coder are average, but very good for qualified workers with experience.
How many people are doing this job?
No numbers available
Pay
Pay for clinical coders varies, depending on their experience and qualifications, and the size and location of the hospital they work for. 
Trainee clinical coders usually earn between $37,000 and $49,000 a year.
Qualified clinical coders usually earn between $40,000 and $59,000.
Senior clinical coders can earn up to about $64,000.
Sources: PSA/DHBs Clerical/Administrative Collective Agreements (South Island, Lower North Island, Northern Region).
(This information is a guide only. Find out more about the figures and diagrams in our job information) 
What you will do
Clinical coders may do some or all of the following:
analyse patient discharge records to determine what codes best represent the diseases, injuries and medical procedures described
use coding software to process and code patient discharge records
consult with clinical staff, such as doctors, to verify discharge records
keep up to date with health classification codes and coding software
take part in health classification coding audits and activities, such as peer reviewing coding for accuracy, consistency and completeness
answer public queries
respond to or obtain information from the Ministry of Health on health classification coding-related issues.
Skills and knowledge
Clinical coders need to have:
knowledge of health classification codes
knowledge of medical terminology, including anatomy and physiology
the ability to use databases
the ability to analyse and interpret medical notes.
Working conditions
Clinical coders:
work regular business hours
usually work in offices as part of patient support services in hospitals.
What's the job really like?
Jennifer Marsh - Clinical Coder
Clinical coder Jennifer Marsh says it can be challenging working through the process of coding a patient's pathway from hospital admission to discharge.
"If a person has had a lot of complications you can have 50 codes. We've got five volumes that assist us to find the correct codes. Anything that may impact on a patient's stay in hospital has a code, and for every condition and procedure there's a code.
"You get to the stage where you start to know some of the codes by heart, but you still need to know where to look."
A job for perfectionists
"Coding is about reading through and deciphering the important bits in hospital notes. And if it's not written down you never assume that it happened. So if we have a problem with a set of notes, we'll get another coder's opinion or ring and clarify with the doctors."
Jennifer says remaining focused and accurate is important. "It's an analytical job where you're extracting information and classifying it – you have to be a perfectionist."
Entry requirements
There are no specific entry requirements to become a clinical coder. However, employers usually prefer you to have experience and/or qualifications in medical terminology and in clinical coding.
Medical terminology experience and/or qualification
One of the following is preferred:
good knowledge of medical terminology, anatomy and physiology 
completion of the Comprehensive Medical Terminology course, run by the Health Information Management Association of Australia (HIMAA), via distance learning 
Certificate in Medical Terminology at Auckland University of Technology (AUT).  
Clinical coding qualification
One of the following is preferred:
completion of the Introductory ICD-10-AM Clinical Coding course, run by HIMAA, via distance learning 
completion of the Accelerated Coding Education course, run by Auckland and Waikato district health boards. 
Secondary education
At least three years of secondary education is recommended. Useful subjects include English, physics, chemistry and biology.
Personal requirements
Clinical coders need to be:
good at managing their time, including prioritising tasks and meeting deadlines
skilled in problem-solving and decision-making
excellent communicators, with good people skills
responsible, with the ability to keep information confidential
accurate, with an eye for detail.
Useful experience
Useful experience for clinical coders includes:
work in nursing, medicine, biological sciences or other health services
a health-related clerical background such as medical secretary/reception work
work in computing and statistics.
Check out related courses
What are the chances of getting a job?
Some District Health Boards (DHBs) take on trainee clinical coders, but most prefer to employ trained clinical coders. Therefore your chances of getting a job are better if you have completed relevant training. If you also have experience in addition to qualifications, then job opportunities are very good.  
Public hospitals the main employer of clinical coders
Most clinical coders work at public hospitals, with the majority of positions at larger hospitals. Smaller hospitals may only employ one clinical coder, and that person may only work part time.

Clinical coders can also work for the Ministry of Health or private health care providers.
Sources
Ministry of Health, 'Clinical Coding Services', accessed November 2014,(www.moh.govt.nz).
Thompson, T, senior analyst classification and terminology, Ministry of Health, Careers New Zealand interview, November 2014.
Statistics New Zealand, 'Census of Population and Dwellings 2013', accessed November 2014 (www.stats.govt.nz)
Waikato District Health Board, Careers New Zealand interview, November 2014.
Progression and specialisations
Clinical coders can progress within hospitals to become auditors, data analysts, clinical coding team leaders, or clinical records and/or coding managers.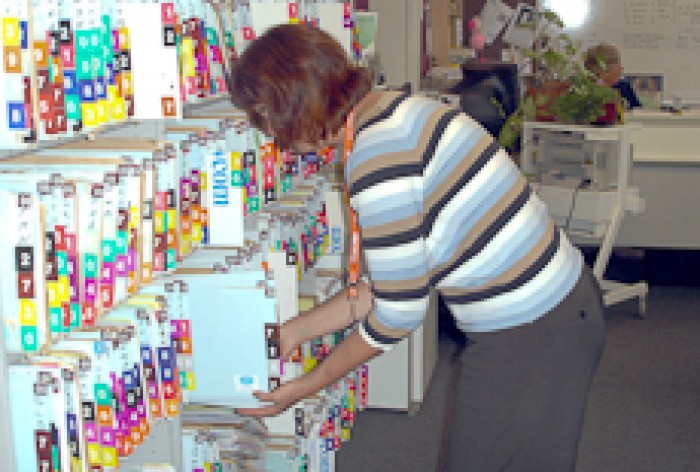 Last updated 16 January 2017