Community Karitane
Karitane – Hapori Whānui
Alternative titles for this job
Community Karitane offer support to families with children under the age of five, and provide information on parenting issues such as breastfeeding, infant nutrition, sleeping and child behaviour.
Pay
Community Karitane usually earn
Source: The Royal New Zealand Plunket Society, 2017.
Job opportunities
Chances of getting a job as a community Karitane are poor due to few vacancies.
What you will do
Community Karitane may do some or all of the following:
give health advice to families, especially the parent or caregiver and child
facilitate group courses such as parenting programmes
work alongside the wider Plunket team, including Plunket nurses and case managers
educate caregivers on health and child development such as sleeping, feeding, behaviour, nutrition and immunisation
educate community groups about family health
visit schools, kōhanga reo and community groups
look out for signs of child abuse and domestic violence, and refer the child or caregiver to other professionals when needed
liaise between clients and community agencies such as Work and Income or Housing New Zealand.
Skills and knowledge
Community Karitane need to have knowledge of:
childcare
issues relating to child and family health and welfare, including Tamariki Ora – Well Child service
Māori language and culture, and customs of local iwi, hapū and whānau if working specifically with Māori.
Working conditions
Community Karitane:
work regular business hours, though some work part time
are usually based at Plunket rooms, at clinics and in family centres
travel to visit clients in their home or in the community.
What's the job really like?
Anna Williams
Community Karitane
"I just love this work. I love working with babies and with the mums. Helping parents to be happy, effective people and to enjoy parenting is just so important."
As the only community Karitane in her region, Anna Williams sees a lot of parents. Her support is far reaching, and ranges from fielding phone calls from anxious mums about breastfeeding and sleeping issues, through to running Karitane clinics and parenting groups.
Helping to create confident mums
"I really enjoy the parenting groups because the mums are really receptive to the information we give them. We stick to a set programme, which covers sleep and feeding issues, play and development, and introduction to solids. The mums get peer support too,which all helps to increase their confidence."
Making breastfeeding a positive experience
Anna says about 90 percent of her time is spent helping mothers with breastfeeding issues. "We usually observe a feed to see if we can make things more comfortable for the mother, so that it's a positive experience.
"It's great when a mother rings me or I see her a few months down the track, and she says 'I'm still breastfeeding thanks to you.' To hear that they're happy and baby's thriving is probably the biggest buzz."
Entry requirements
To become a qualified community Karitane you need to:
complete the New Zealand Certificate in Health and Wellbeing (Social and Community Services) (Level 4) [Community Health Work strand]
be employed as a child health worker, such as a community, Plunket, Plunket Kaiāwhina, Karitane, pacific or iwi health worker, as you need a minimum of 18 hours a week of workplace hours to complete the certificate.
The Vulnerable Children Act 2014 means that if you have certain serious convictions, you can't be employed in a role where you are responsible for, or work alone with, children. 
Secondary education
There are no specific secondary education requirements to become a community Karitane. However, Māori, English, biology, chemistry and physics are useful.
Personal requirements
Community Karitane need to be:
patient, observant and understanding
able to make good judgements
adaptable
able to relate to young children, parents and people from a range of cultures
good at communicating and listening
motivated and able to work independently
organised
good at problem solving.
You have to be supportive and non-judgemental. We do hear things that parents are doing with their children that might not be ideal to us, but if the baby's thriving and mum's happy then that's all that matters.

---

Anna Williams

Community Karitane
Useful experience
Useful experience for community Karitane includes:
experience in an area of health provision or community social services
parenting
work as a nanny
work as an early childhood teacher.
Find out more about training
New Zealand Nurses Organisation (NZNO)

(04) 499 9533 - nurses@nzno.org.nz - www.nzno.org.nz

The Royal New Zealand Plunket Society

(04) 471 0177 - plunket@plunket.org.nz - www.plunket.org.nz
Check out related courses
What are the chances of getting a job?
High competition for community Karitane vacancies
Chances of getting a job as a community Karitane are low because most people stay in the role for a long time. When vacancies do come up, competition for them is high.
You can increase your chances of securing a job by:
being prepared to move location for the role
regularly checking the Plunket careers website for vacancies.
According to the Census, 63 community Karitane worked in New Zealand in 2018.
One employer of community Karitane
All community Karitane work for the Royal New Zealand Plunket Society.
Sources
The Royal New Zealand Plunket Society website, accessed June 2017, (www.plunket.org.nz).
Schneider, J, community Karitane, The Royal New Zealand Plunket Society, Careers Directorate – Tertiary Education Commission, June 2017.
Stats NZ, '2018 Census Data', 2019.
(This information is a guide only. Find out more about the sources of our job opportunities information)
Progression and specialisations
Community Karitane may move into educational positions in the health industry or community. Some may complete a Bachelor of Nursing and become a Plunket nurse.
Some community Karitane (called Plunket kaiāwhina) specialise in working with Māori and whānau groups.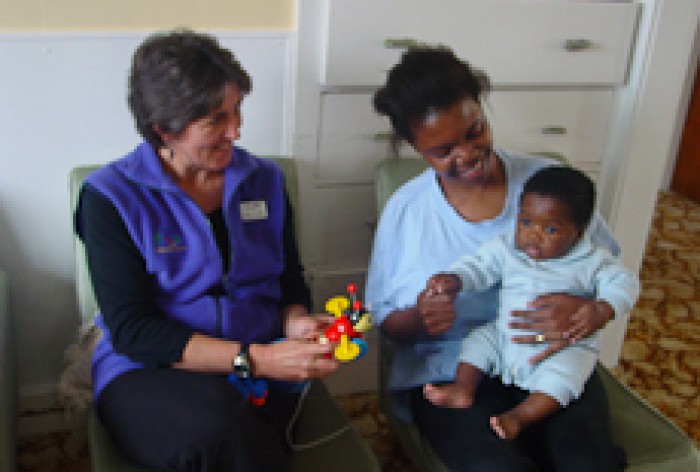 Last updated 13 October 2020