Midwife
Tapuhi ā-Whare
Alternative titles for this job
Midwives provide care and support to women, their partners and family/whānau during pregnancy, labour and birth, and for six weeks following the birth. They also provide wellness and parenting information and education for mothers and their families.
Pay
Source: District Health Boards and NZ College of Midwives, 2017.
Job opportunities
Chances of getting a job as a midwife are good, especially in Auckland.
Pay
Pay for midwives employed by district health boards (DHBs) varies depending on their length of service, seniority, and their shift rosters. 
New midwives usually start on $49,000 a year.
After five years' experience they can earn up to $71,000.
Experienced midwives working in management or educational roles can earn up to $115,000. 
Self-employed midwives register as lead maternity carers and are paid by the Ministry of Health to provide maternity care. A midwife looking after approximately 40 women a year will earn around $53,000 after expenses. Income will vary depending on the number of women they assist.
 Sources: District Health Board's, '2015 to 2017 National DHB Collective Agreement (MERAS), 2017'; and NZ College of Midwives, 2017. 
(This information is a guide only. Find out more about the sources of our pay information)
What you will do
Midwives may do some or all of the following:
support women through the normal physiological processes of pregnancy and childbirth
support women and their family to maintain good physical, emotional and mental well-being throughout pregnancy 
discuss and organise ultrasound, blood tests and other screening tests during pregnancy
refer to other health practitioners when necessary during the pregnancy, labour, birth and post-birth period
care for women during labour, birth and the post-birth period, including prescribing medications if necesary
examination of the newborn baby
provide information and support for parents learning how to care for and feed their newborn baby.
Skills and knowledge
Midwives need to have knowledge of:
anatomy and physiology of the body, particularly related to pregnancy, birth and the post-birth period
different cultures, beliefs and traditions surrounding pregnancy and childbirth
how babies develop during pregnancy and after birth
how to support mothers with breastfeeding
how to monitor mothers and babies in pregnancy, labour and birth, including the use of technology such as ultrasound equipment and heart rate monitors.
Working conditions
Midwives:
do shift work, and may be on call for extended periods
may work in maternity hospitals or birthing units, or in the community
sometimes work in stressful conditions, as unexpected problems can arise suddenly, especially during labour.
What's the job really like?
Tungane Kani - Midwife
Keeping traditional knowledge alive
The birth of her first daughter inspired Tungane Kani to pursue a career in midwifery.
"I had an awesome midwife, and my grandmother gave me so much support and information on preparing for birth to breastfeeding that I wanted to keep that traditional knowledge alive."
Tungane went on to do midwifery courses. During her studies she did a research project on traditional Māori birthing practices. "That became the basis of knowledge that I used to develop a birthing wānanga [workshop] with whānau."
You need to be positive and encouraging
One of the things Tungane loves about her job is seeing males take an active role in the birthing process – something she is always keen to encourage. "The experience of being present at the birth of their baby stays imprinted on their memories for life."
Tungane also loves making the birthing experience a positive event for the mother. "It's always a buzz working with first-time mums." She says the key to helping women experience pregnancy and birth in a positive way lies in normalising both events.
"When I talk about the state of being hapū [pregnant], it's not a sickness – it's just a normal event in your life. And women need to be responsible for their own health and for nurturing themselves. To me, these are traditional values."
Midwife video
Angelica finds out about the jobs of midwife and dietitian - 7.57 mins. (Video courtesy of Ministry of Health)
Angelica: Hi, I'm Angelica, I'm 18 years old and I go to St Dominic's College. I'm interested in finding our about health careers in the community.

Clinton: Angelica will be spending time with two community health professionals. Her first visit is with a midwife.

Carly: Hi! I'm Carly, I'm a midwife.

Angelica: Hi, I'm Angie.

Carly: I hear you want to know what it's like to be a midwife.

Angelica: Yep.

Carly: I'm just about to see a patient if you'd like to join me.

Carly: Lorna? Come on through.

Carly: So being a midwife, in my job, we care for women antenatally, during the labour and birth, and then for the first six weeks postnatally.

Carly: So today you're 38 weeks and 3 days, so not long to go. How have you been feeling?

Lorna: Oh, good – ready to have the baby.

Carly: Very good. And baby has been moving well?

Lorna: Yep, every day, very active.

Carly: Very good, so you're getting your ten sets of movements in a day?

Lorna: Yep.

Carly: Fantastic.

Carly: I originally wanted to work in health care, I wasn't originally sure what part, but I really enjoy working with women and families, and with babies, so midwifery seemed like a good option.

Carly: Hop up on the bed and have a lie down. And what we're going to do now is feel for baby's position, see where baby is lying, because we don't want baby around the wrong way or in a funny position when she's close to going into labour.

Carly: So we feel down each side of the stomach and we're looking for a long smooth, hard back. See what you think.

Angelica: Yep, it feels really, really hard, especially here.

Carly: Yeah, that will be an arm or something poking out up there. That's good. And then the last thing we check is to make sure there is a head down here – we don't want a bottom or anything else poking down there. Just give it a bit of a wriggle…Can you feel much there?

Angelica: Yep, I can feel a bit.

Carly: Yeah, it doesn't wriggle very much so baby is really well down into that pelvis.

Lorna: If it's your first baby, you want to know that the midwife is taking care of you and you also want to feel confident in the pregnancy so if your relationship is good with the midwife it actually just gives you peace of mind knowing that you're taken care of.

Carly: And next thing you do is listen to baby's heartbeat.

Carly: …So pop it on there…

Carly: And that's baby's heartbeat!

Angelica: Wow! That's so awesome!

Carly: You need to be friendly and caring and very patient, because babies take a long time to come. And just someone who really wants to make a difference and help people.

Angelica: So what happens if, say, a baby's heartbeat is not normal, does that show that they're sick?

Carly: Yep, if the baby's heartbeat was too slow or too fast, then we would do something about it because it can show baby is in distress.

Angelica: In distress? OK.

Carly: Usually if our women are all normal, everything is progressing well, then we don't really play any role with the doctor. We just deliver babies ourselves, and do all the care ourselves. If there are any abnormalities, or of we are unsure of something or if we think there is a problem happening then our women can see doctors.

Clinton: After the birth, postnatal checkups are done in the home, so a lot of the midwife's time is spent out in the community.

Georgina: Hello!

Carly: Hi Georgie!

Carly: I'm sure she would like a cuddle! How's he going?

Georgina: He's going really well, except I'm a bit concerned about the whites of his eyes.

Carly: OK, they look absolutely fine. Were they a bit yellow before?

Georgina: Yeah, they're still a bit yellow now.

Carly: Just a tiny, tiny little bit. But the whites of their eyes are the bit to lose the yellow, so he looks very, very good.

Georgina: You need to have the reassurance from them that everything is going alright and when you have that you feel happy.

Clinton: There's no denying that being a midwife has its messy moments!

Carly: Put your hands in there…

Carly: …That's high enough…

Clinton: But it also has its rewards.

Carly: You get to be a part of this family's special moment, you're the first person to touch the baby when they're delivered, you pass them to the family and you get to see the joy that they're seeing their baby for the first time and if you've spent that time antenatally with them and you've watched the mum grow, you've watched that baby move and just a really nice feeling to see that baby is finally out and everything is good and seeing the family and being so happy.

Clinton: On her second day of learning about community health Angelica goes to meet dietitian Rachel Freebairn.

Angelica: Hi, I'm Angelica.

Rachel: Hi I'm Rachel, nice to meet you.

Angelica: Nice to meet you too.

Rachel: Grab a seat and I'll talk you through what were going to do today.

Angelica: Cool.

Rachel: I chose to become a dietitian because I had a love for food and health and nutrition and people. So if you put all those things together then you're a dietitian.

Rachel: Angelica, today we're going to go and see Robbie who is in his early sixties and in 2004 Robbie got diagnosed with tonsil cancer, and unfortunately since his treatment he has had esophagostenosis, which means his oesophagus is completely closed and he can't eat or drink any food, so we put nutrition formula through his feeding tube.

Rachel: It's far from just being the food police. In my day-to-day job, I don't deal with weight loss; I deal with trying to help people gain weight.

Rachel: Robbie uses Diasip, which is a specialised nutrition formula with lots of calories, protein, vitamins, and minerals. And Robbie takes 11 of these a day through his tube, which gives him all of his nutrition requirements.

Rachel: Dietitians work for the sports industry, supporting sports teams. Dietitians also work for big food companies, they work in food service, they work in research and teaching, and also many hold management positions.

Rachel: There you go. It reads 86.1kg. Great! Well that's pretty much the same as last time!

Robbie: Yeah, very great.

Rachel: Wonderful!

Robbie: Stable.

Rachel: Excellent. Are you happy with your weight at that?

Robbie: Very happy. I was originally 91kgs when I got cancer and when I had the operation and everything I went right down to 71kg and now this Diasip has brought me back up.

Rachel: And 86kgs is stable for you isn't it?

Robbie: Yes, very good.

Rachel: Most of the patients I see either have a poor appetite, or are acquiring artificial feeding through tubes. They want to keep their weight stable or promote weight gain. I want to make sure that they're getting all the vitamins and minerals that they need each day and also keep them well hydrated.

Robbie: You can go fast if you want!

Rachel: This is the Diasip.

Clinton: The work of a dietitian isn't just about promoting good health; it's also about improving patients' quality of life.

Angelica: So how long have you been doing this for Robbie?

Robbie: I think it's about four years now.

Angelica: Four years?

Robbie: It's kept me alive, and it's been positive.

Rachel: The most rewarding thing about being a dietitian is that I can see the benefits of my treatment – I can see people gaining weight, I can see people getting better and I find that really rewarding.

Rachel: Excellent.

Robbie: And that's it all out.

Rachel: I think Angelica did really well today – she's bubbly, she's outgoing and could easily relate to Robbie. It's great.

Rachel: I think she'd have a wonderful career as a dietitian if that's the career she chose.

Angelica: I've learnt so much about health in the community. People basically with health problems get better with your help, and putting your knowledge and practice in – I think that's just awesome.

Clinton: To become a dietitian you need a three-year degree in science or consumer and applied sciences, majoring in human nutrition from Otago University. You will need to follow this with a postgraduate diploma in dietetics. Useful subjects at secondary school include biology, chemistry, maths and English.

Carly: I think Angelica would make a good midwife – she's really enthusiastic, she asks good questions, she's down to earth and she builds a rapport with people really quickly so I think she'd be a really good midwife.

Clinton: To become a midwife you must complete the three-year Bachelor of Health Science majoring in midwifery, which combines both theory and practice. Once qualified there are ongoing training courses. Biology, chemistry, maths and English are all useful secondary subjects.
Entry requirements
To become a midwife you need to complete a Bachelor of Midwifery – a four-year equivalent degree programme combining theory and practice that is completed over three years. Parts of the degree can be done through distance learning.
You also need to be registered with the Midwifery Council of New Zealand.
The Vulnerable Children Act 2014 means that if you have certain serious convictions, you can't be employed in a role where you are responsible for, or work alone with, children. 
Secondary education
NCEA Level 3 is required to enter tertiary training. Useful subjects include English, te reo Māori, biology, chemistry, maths, and health education. 
Personal requirements
Midwives need to be:
good at managing their time
skilled in communicating with people
patient and caring
able to work well under pressure
mature and responsible
able to remain calm during emergencies
observant and analytical
good at making decisions.
Caring about the woman giving birth and her whānau is an important aspect of being a midwife.
Useful experience
Useful experience for midwives includes:
being a parent
teaching
counselling
nursing
other health-related work.
Physical requirements
Midwives need to be reasonably fit and healthy, and must have a good level of stamina, as some births may take a long time.
Registration
Midwives need to be registered with the Midwifery Council of New Zealand and have a current Annual Practising Certificate.
Find out more about training
Midwifery Council of New Zealand

(04) 499 5040 - info@midwiferycouncil.health.nz - www.midwiferycouncil.health.nz

New Zealand College of Midwives

(03) 377 2732 - www.midwife.org.nz
Check out related courses
What are the chances of getting a job?
Demand for midwives is currently high, particularly in Auckland, where the birth rate is higher and employers have difficulty filling all positions.
In 2016 there were 3,023 midwives holding a current practising certificate, according to the Midwifery Workforce Survey.
Over a third of midwives, 1,133, work part-time hours of 32 or less hours a week. 
Midwife appears on Immigration New Zealand's regional skill shortage list. This means the Government is actively encouraging skilled midwifes from overseas to work in New Zealand.
Extra payment for graduates working in hard-to-staff locations
The Ministry of Health runs a voluntary bonding scheme aimed at recruiting more graduate midwives to work in hard-to-staff communities in New Zealand. 
Graduates are bonded for at least three years and can receive extra payments for up to five years.
Types of employers varied
Midwives can work for a range of employers:
53% of midwives work in public hospitals
32% are self-employed, working independently in small group practices or as part of a team providing care to a caseload of women
4% are employed in private hospitals or birthing units
2% work in the education sector in training roles.
Sources
Immigration New Zealand, 'Regional Skill Shortage List', 27 May 2019, (www.immigration.govt.nz).
Midwifery Council of New Zealand, '2016 Midwifery Workforce Survey', accessed November 2017, (www.midwiferycouncil.health.nz).  
New Zealand College of Midwives, Careers Directorate - Tertiary Education Commission interview, November 2017.
(This information is a guide only. Find out more about the sources of our job opportunities information)
Progression and specialisations
Midwives may move into management, advisory, training or education roles in midwifery practice.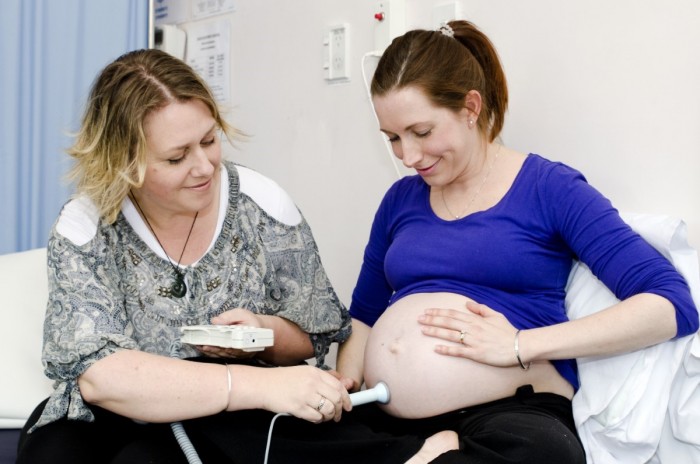 Last updated 9 September 2019