Midwife
Tapuhi ā-Whare
Alternative titles for this job
Midwives provide care and support to women, their partners and family/whānau during pregnancy, labour and birth, and for six weeks following the birth. They also provide wellness and parenting information and education for mothers and their families.
Pay
Source: District Health Boards and NZ College of Midwives, 2017.
Job opportunities
Chances of getting a job as a midwife are good, especially in Auckland.
Pay
Pay for midwives employed by district health boards (DHBs) varies depending on their length of service, seniority, and their shift rosters. 
New midwives usually start on $49,000 a year.
After five years' experience they can earn up to $71,000.
Experienced midwives working in management or educational roles can earn up to $115,000. 
Self-employed midwives register as lead maternity carers and are paid by the Ministry of Health to provide maternity care. A midwife looking after approximately 40 women a year will earn around $53,000 after expenses. Income will vary depending on the number of women they assist.
 Sources: District Health Boards, '2015 to 2017 National DHB Collective Agreement (MERAS), 2017'; and NZ College of Midwives, 2017. 
(This information is a guide only. Find out more about the sources of our pay information)
What you will do
Midwives may do some or all of the following:
support women through the normal physiological processes of pregnancy and childbirth
support women and their family to maintain good physical, emotional and mental well-being throughout pregnancy 
discuss and organise ultrasound, blood tests and other screening tests during pregnancy
refer to other health practitioners when necessary during the pregnancy, labour, birth and post-birth period
care for women during labour, birth and the post-birth period, including prescribing medications if necessary
examine the newborn baby
provide information and support for parents learning how to care for and feed their newborn baby.
Skills and knowledge
Midwives need to have knowledge of:
anatomy and physiology of the body, particularly related to pregnancy, birth and the post-birth period
different cultures, beliefs and traditions surrounding pregnancy and childbirth
how babies develop during pregnancy and after birth
how to support mothers with breastfeeding
how to monitor mothers and babies in pregnancy, labour and birth, including the use of technology such as ultrasound equipment and heart rate monitors.
Working conditions
Midwives:
do shift work, and may be on call for extended periods
may work in maternity hospitals or birthing units, or in the community
sometimes work in stressful conditions, as unexpected problems can arise suddenly, especially during labour.
What's the job really like?
Keeping traditional knowledge alive
The birth of her first daughter inspired Tungane Kani to pursue a career in midwifery.
"I had an awesome midwife, and my grandmother gave me so much support and information on preparing for birth to breastfeeding that I wanted to keep that traditional knowledge alive."
Tungane went on to do midwifery courses. During her studies she did a research project on traditional Māori birthing practices. "That became the basis of knowledge that I used to develop a birthing wānanga [workshop] with whānau."
You need to be positive and encouraging
One of the things Tungane loves about her job is seeing males take an active role in the birthing process – something she is always keen to encourage. "The experience of being present at the birth of their baby stays imprinted on their memories for life."
Tungane also loves making the birthing experience a positive event for the mother. "It's always a buzz working with first-time mums." She says the key to helping women experience pregnancy and birth in a positive way lies in normalising both events.
"When I talk about the state of being hapū [pregnant], it's not a sickness – it's just a normal event in your life. And women need to be responsible for their own health and for nurturing themselves. To me, these are traditional values."
Entry requirements
To become a midwife you need to complete a Bachelor of Midwifery – a four-year equivalent degree programme combining theory and practice that is completed over three years. Parts of the degree can be done through distance learning.
You also need to be registered with the Midwifery Council of New Zealand.
The Vulnerable Children Act 2014 means that if you have certain serious convictions, you can't be employed in a role where you are responsible for, or work alone with, children. 
Secondary education
NCEA Level 3 is required to enter tertiary training. Useful subjects include English, te reo Māori, biology, chemistry, maths, and health education. 
Personal requirements
Midwives need to be:
good at managing their time
skilled in communicating with people
patient and caring
able to work well under pressure
mature and responsible
able to remain calm during emergencies
observant and analytical
good at making decisions.
Caring about the woman giving birth and her whānau is an important aspect of being a midwife.

---
Useful experience
Useful experience for midwives includes:
being a parent
teaching
counselling
nursing
other health-related work.
Physical requirements
Midwives need to be reasonably fit and healthy, and must have a good level of stamina, as some births may take a long time.
Registration
Midwives need to be registered with the Midwifery Council of New Zealand and have a current Annual Practising Certificate.
Find out more about training
Midwifery Council of New Zealand

(04) 499 5040 - info@midwiferycouncil.health.nz - www.midwiferycouncil.health.nz

New Zealand College of Midwives

(03) 377 2732 - www.midwife.org.nz
Check out related courses
What are the chances of getting a job?
Demand for midwives is currently high, particularly in Auckland, where the birth rate is higher and employers have difficulty filling all positions.
About one third of midwives work part-time hours of 32 or less hours a week. 
Midwife appears on Immigration New Zealand's regional skill shortage list. This means the Government is actively encouraging skilled midwives from overseas to work in New Zealand.
According to the Census, 2,742 midwives worked in New Zealand in 2018.
Extra payment for graduates working in hard-to-staff locations
The Ministry of Health runs a voluntary bonding scheme aimed at recruiting more graduate midwives to work in hard-to-staff communities in New Zealand. 
Graduates are bonded for at least three years and can receive extra payments for up to five years.
Types of employers varied
Midwives can work for a range of employers:
53% of midwives work in public hospitals
32% are self-employed, working independently in small group practices or as part of a team providing care to a caseload of women
4% are employed in private hospitals or birthing units
2% work in the education sector in training roles.
Sources
Immigration New Zealand, 'Regional Skill Shortage List', 27 May 2019, (www.immigration.govt.nz).
Midwifery Council of New Zealand, '2016 Midwifery Workforce Survey', accessed November 2017, (www.midwiferycouncil.health.nz).  
New Zealand College of Midwives, Careers Directorate - Tertiary Education Commission interview, November 2017.
Stats NZ, '2018 Census Data', 2019.
(This information is a guide only. Find out more about the sources of our job opportunities information)
Progression and specialisations
Midwives may move into management, advisory, training or education roles in midwifery practice.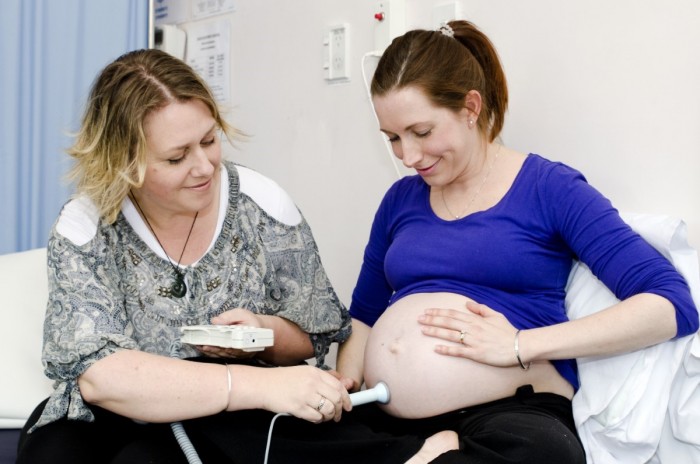 Last updated 5 January 2021