Gynaecologist/​Obstetrician
Kaimātai Take Wahine/​Whakawhānau Tamaiti
Alternative titles for this job
Gynaecologists/obstetricians advise, diagnose and treat issues with the female reproductive system, and provide medical care for women before, during and after pregnancy.
Pay
Trainee gynaecologists/obstetricians usually earn
Experienced gynaecologists/obstetricians usually earn
Source: ASMA and RDA, 2022.
Job opportunities
Chances of getting a job as a gynaecologist/obstetrician are good due to a shortage of workers.
Pay
Pay varies for gynaecologists/obstetricians depending on seniority, hours, location, and frequency of on-call or emergency cover.
Registrars working for Te Whatu Ora (previously DHBs) usually earn between $81,000 and $192,000 a year. In 2023 this will increase to between $86,000 and $197,000.
Qualified gynaecologists/obstetricians working for Te Whatu Ora usually earn between $164,000 and $244,000.
Gynaecologists/obstetricians working in the private sector are usually self-employed and may earn more than this. 
Sources: Association of Salaried Medical Specialists (ASMS), 'New Zealand District Health Boards Senior Medical and Dental Officers Collective Agreement, 1 April 2020 to 31 March 2021';   Resident Doctors' Association, 'RDA and 20 District Health Boards Multi Employer Collective Agreement 17 March 2021 to 31 March 2024'
(This information is a guide only. Find out more about the sources of our pay information)
What you will do
Gynaecologists/obstetricians may do some or all of the following:
identify and treat problems of the female reproductive system, such as menstrual disorders, abnormal bleeding, miscarriages, infertility and cysts
check and provide treatment for cancer of the female reproductive system
examine and prepare treatment plans for pregnant women, particularly women with known health conditions such as asthma
deliver babies and check the post-delivery progress of mothers
discuss and prescribe contraceptive options
perform surgery when necessary
consult with other medical professionals about patient care and treatment
keep medical records and send final reports to general practitioners
teach medical students and trainee gynaecologists/obstetricians
carry out research.
Skills and knowledge
Gynaecologists/obstetricians need to have knowledge of:
anatomy, with in-depth knowledge about pregnancy and the female reproductive system
how to perform surgery
different diseases and illnesses
how to diagnose problems effectively
new research, treatments, technology and medical practices
medical ethics and law.
Working conditions
Gynaecologists/obstetricians:
may work long and irregular hours, including evenings, nights and weekends
work in hospitals, clinics, consulting rooms and operating theatres
work in conditions that may be stressful, as they may deal with medical emergencies
travel locally and overseas to conferences and meetings.
What's the job really like?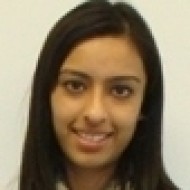 Premjit Gill
Senior House Officer, Obstetrics and Gynaecology
How do you deal with the sensitive nature of your work?
"Communication and support is key, as you do get some very sensitive cases coming through.
"One lady had been through a forced circumcision when she was a child in Africa. She came into the clinic pregnant and very emotional, as she could not give birth naturally. I talked to her and got to know her and made her feel more at ease.
"We were able to reverse the procedure, which made her so happy. She went back feeling a lot better once she knew she was in a supportive environment."
How do you handle the heavy workload?
"You have to know when to take time out. It can be stressful, but if you know what you are getting yourself into, I think you can deal with it a lot better.
"Sometimes it can be hard to make a commitment outside of work. You can't really just tell someone giving birth, 'I've got to go, bye!' However, we have a good amount of leave as well – that gives you a bit of relief.
"And it's a wonderful feeling to be involved in pregnancy and the birthing process."
Entry requirements
To become a gynaecologist/obstetrician you need to:
complete the Health Sciences First Year programme at Otago University, or the first year of either the Bachelor of Health Sciences or Bachelor of Science in Biomedical Science at Auckland University
complete a five-year Bachelor of Medicine and Bachelor of Surgery (MBChB) degree at Otago or Auckland University
work for two years as a house officer (supervised junior doctor) in a hospital
complete another six years as a registrar with specialist training and passing examinations to become a Fellow of the Royal Australian and New Zealand College of Obstetricians and Gynaecologists.
You also need to be registered with the Medical Council of New Zealand.
The Vulnerable Children Act 2014 means that if you have certain serious convictions, you can't be employed in a role where you are responsible for, or work alone with, children.
Secondary education
NCEA Level 3 is required to enter tertiary training. Useful subjects include maths, chemistry, physics, health, biology and English.
Personal requirements
Gynaecologists/obstetricians need to be:
interested in women's health
able to work well under pressure and remain calm in emergencies 
able to make good decisions, and solve problems
good at managing time
good at working in a team
understanding and good at listening
good at report writing 
skilled at communicating and inspiring confidence in others 
understanding of other cultures' attitudes to medical treatment.
In this job you have to be able to prioritise and make decisions. For example, if two patients need a Caesarean, which one goes to the theatre first?

---

Sarah Wadsworth

Gynaecologist/Obstetrician
Useful experience
Useful experience for gynaecologists/obstetricians includes:
work in hospitals or other health-related work, such as in clinics
work caring for people.
Registration
Gynaecologists/obstetricians need to be registered with the Medical Council of New Zealand.
Find out more about training
Medical Council of New Zealand

0800 286 801 - www.mcnz.org.nz

Royal Australian and New Zealand College of Obstetricians and Gynaecologists (RANZCOG)

(04) 472 4608 - ranzcog@ranzcog.org.nz - www.ranzcog.edu.au
Check out related courses
What are the chances of getting a job?
Number of factors contribute to shortage of gynaecologists/obstetricians
There is a shortage of gynaecologists/obstetricians due to:
New Zealand's growing population
many doctors prefer to live in the main cities, leading to shortages in rural areas
an ageing workforce – nearly a third of specialist doctors, including gynaecologists/obstetricians, are over 55 years old and due to retire in the next 10 years
a worldwide shortage of specialist doctors, which means that it can be hard for New Zealand to attract gynaecologists/obstetricians to work here
the long training period of 14 years to become a fully qualified gynaecologist/obstetrician.
Gynaecologist/obstetrician appears on Immigration New Zealand's long-term skill shortage list. This means the Government is actively encouraging skilled gynaecologists/obstetricians from overseas to work in New Zealand.
According to the Census, 138 gynaecologists/obstetricians worked in New Zealand in 2018.
Gynaecologists/obstetricians work for public and private hospitals
Gynaecologists/obstetricians work in public or private hospitals, or a combination of both, and may also work in university medical schools.
District health boards employ all the gynaecologists/obstetricians who work in public hospitals.
Private hospitals usually employ gynaecologists/obstetricians on a casual basis.
The medical schools at the Universities of Auckland and Otago employ gynaecologists/obstetricians in teaching and research roles.
Sources
Immigration New Zealand, 'Long Term Skill Shortage List', 19 February 2018, (www.immigration.govt.nz).
Jakes, C, practise manager, Naylin Appanna women's health clinic, Careers New Zealand interview, April 2017.
Kaveney, J, training coordinator, The Royal Australian and New Zealand College of Obstetricians and Gynaecologists, Careers New Zealand interview, May 2017.
Medical Council of New Zealand, 'The New Zealand Medical Workforce 2013-2014', accessed April 2017, (www.mcnz.org.nz).
Medical Council of New Zealand, 'The New Zealand Medical Workforce 2012', accessed April 2017, (www.mcnz.org.nz).
Ministry of Business, Innovation and Employment, '2006-2014 Occupation Data' (prepared for Careers New Zealand), 2015.
Stats NZ, '2108 Census Data', 2019.
(This information is a guide only. Find out more about the sources of our job opportunities information)
Progression and specialisations
Gynaecologists/obstetricians may progress to teach students and trainee gynaecologists/obstetricians at larger hospitals. They can also become senior consultants with responsibility for gynaecological/obstetric departments.
Gynaecologists/obstetricians may move into specialist areas such as:
gynaecological oncology (focusing on treating women who have cancers of the reproductive organs)
high-risk pregnancies
urogynaecology (the diagnosis and treatment of incontinence in women)
fertility.
Last updated 1 November 2022