Diver
Kairukuruku
Alternative titles for this job
Divers work underwater and may develop and maintain commercial structures, carry out marine searches and rescues, instruct dive students, do biosecurity work, and gather seafood.
Pay
Newly qualified divers with one to five years' experience usually earn
Divers with more than five years' experience usually earn
Source: NZ Underwater Assn and NZ Diving & Salvage, 2018.
Job opportunities
Chances of getting a job as a diver are average due to it being a small occupation with a steady turnover of workers.
Pay
Pay for divers varies depending on skills, experience and the type of diving they do.
Newly qualified divers and those with up to five years' experience can expect to earn between minimum wage and $40,000 a year.
Divers with more than five years' experience usually earn between $40,000 and $60,000.
Highly experienced divers with specialist skills can earn up to $80,000.
Commercial divers usually work on short-term projects and are paid a daily rate, which can range from $130 to $1,000 or more. Some commercial divers are employed full time and paid a fixed salary.
Sources: New Zealand Underwater Association, 2018; and New Zealand Diving & Salvage, 2018. 
(This information is a guide only. Find out more about the sources of our pay information)
What you will do
Divers may do some or all of the following:
inspect, build and repair structures using underwater tools and equipment
search underwater areas for objects, structures or criminal evidence
manage emergency situations, including rescuing divers in distress 
clean and inspect boats or marine farm structures
guide certified divers on underwater tours
inspect, clean and wash diving equipment
instruct dive students
keep a log book to record details of diving experiences.
Skills and knowledge
Divers need to have knowledge of: 
diving techniques, and have excellent diving skills
diving equipment, and have the ability to repair equipment that breaks down on-site
relevant health and safety regulations
underwater hazards such as rips and currents
first aid and how to deal with emergencies.
Depending on their area of specialisation, divers may also need to have knowledge of:
underwater inspection and survey techniques
search and rescue procedures
construction methods and materials
underwater photography
the behaviour of marine life.
Working conditions
Divers:
usually work irregular hours including weekends and may be on call
work off boats for days or weeks at a time, and may spend long periods underwater in lakes, rivers, harbours and at sea
may work in extreme conditions including icy water, water with poor visibility, and in windy or changeable weather conditions
may travel to work sites throughout New Zealand or in places such as Antarctica or the North Sea.
What's the job really like?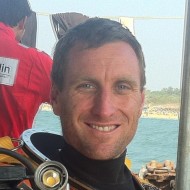 Getting paid to live your dreams
"There are few jobs that give you the memorable adventures that come with a diving career," says diver and commercial diving business owner Brook McRae.
"The bonus is getting paid to go to some amazing places. I've worked deep underwater in India installing and connecting big oil and gas pipelines. You live in a helium 'space station' and talk like a chipmunk for a month at a time!"
His construction diving skills have also been in demand around New Zealand. "I've done salvage work on the Rena shipwreck in Tauranga and joined pipes with huge bolts for Christchurch's water treatment outfall."
Brook says it's definitely a job requiring practical skills. "It helps if you're hands on, and have a touch of Kiwi ingenuity as you're often thinking of solutions." 
Network to get jobs
"Diving work can be a feast or famine, but roles are there for people who are proactive about finding work," observes Brook.
And he says, "If you do well at the construction diving training school you'll get noticed and get the jobs. Especially if you've got a Certificate in Construction Diving to 50m because then you can work on the heavier construction jobs like hydro dams."
Expect to spend time away from home
Diving's a job where you need to be away from home a lot, admits Brook. "Some jobs can go on for four to six months. So it's best if you can fully commit, or have an understanding partner!"
Entry requirements
To become a diver you need to have a specific diving qualification and certification. You also need to: 
be at least 18 years old
have a current medical clearance from the Diving Hyperbaric Medicine Service
have a current First Aid Certificate
have a Certificate of Competence, issued by Worksafe, renewed every five years.
Underwater commercial diver qualifications

To become a diver working in underwater commercial or scientific diving you need to have a recognised qualification in commercial diving offered through the Australian Diver Accreditation Scheme (ADAS).
Diving instructor qualifications
To become a diving instructor working in the recreational and tourism sector you need to have a New Zealand Certificate in Diving – Leadership (Level 4), a New Zealand Certificate in Diving – Instruction (Level 6) or a Diploma in Professional SCUBA Instruction (Level 5).
Secondary education
There are no specific secondary educational requirements to become a diver. However, physical education, maths, physics and workshop technology are useful.
Personal requirements
Divers need to be:
able to remain calm in emergencies and work well under pressure
confident and adaptable
alert and safety conscious
methodical and careful
good communicators.
It pays to be safety conscious, to do all your safety checks, because you're working underwater in near zero visibility with tools like blazing hot thermal torches that cut through metal.
Useful experience
Useful experience for divers includes:
recreational diving
dive industry retail work
building industry work
engineering, fitting and welding work
scientific work such as marine biology or oceanography
work on boats or in the boating industry
teaching.
Physical requirements
Divers need to have excellent fitness and health and a good level of stamina because diving can be physically demanding. They also need to be free of inner-ear problems as diving can put extra stress on the ear drum.
Divers also need to undergo regular medical and dental checks. 
Registration
Divers need to be certified by one or more of the following agencies:
The Australian Diver Accreditation Scheme (ADAS) 
The Professional Association of Diving Instructors (PADI)
Scuba Schools International (SSI)
The National Academy of Scuba Educators (NASE). 
Find out more about training
Academy of Diving Trust

(06) 356 1665 - info@academyofdiving.ac.nz - www.academyofdiving.ac.nz

Subsea Training Centre

0800182218 - info@subsea.nz - www.subsea.nz
Check out related courses
What are the chances of getting a job?
Demand for divers steady
Chances of getting a job as a diver are average as diving is a small occupation, but there are opportunities due to a steady turnover of workers. Divers often change jobs to broaden their New Zealand or get overseas diving experience, or work in a more permanent non-diving role.
Diving instructors working in the tourist industry face competition from overseas instructors coming to New Zealand on working holidays. 
Most divers work on contract and do seasonal work during summer. Supporting diver work with a complementary job like boat piloting or a trade can be useful. 
Opportunities best in commercial diving
Your best chance of getting regular diving work is to do in-shore diving with a commercial operator. This work usually involves maintaining, repairing and upgrading infrastructure such as ports.  
Opportunities in biosecurity and aquaculture fields
Regional councils are receiving increased funding for dive teams for marine biosecurity surveillance because the Government's Biosecurity 2025 strategy focuses on better management of invasive pests and disease.
The aquaculture industry is also expanding its operations, which will create more opportunities for divers to do underwater inspections, maintenance and repairs. 
Types of employers varied
Most diving instructors are employed by dive schools and companies or resorts offering dive experiences for tourists.
Commercial divers may also work for:
salmon and other aquaculture businesses
engineering companies
oil rig operators
aquariums and marine science research institutes
commercial diving contractors
underwater photographic and nature film studios
ship-building, repair and salvage firms.
The Royal New Zealand Navy, New Zealand Police, and New Zealand Customs Service also have dive teams, but recruits are selected from within each organisation to train as divers.
Sources
Bishop, S, technical adviser, NZ Underwater Association, careers.govt.nz interview, June 2018.
Fergus, S, general manager, NZ Diving & Salvage, careers.govt.nz interview, June 2018. 
Hannaford, K, owner, DiveCo Ltd, careers.govt.nz interview, June 2018.  
Lash, H, biosecurity officer, Bay of Plenty Regional Council, careers.govt.nz interview, June 2018. 
Subsea Training Centre website, accessed June 2018, (www.nzsos.co.nz).
(This information is a guide only. Find out more about the sources of our job opportunities information)
Progression and specialisations
Divers may progress to set up their own dive business.
Divers may specialise in:
underwater filming or photography
underwater construction and ship survey work
underwater cable laying
underwater search and rescue
aquaculture
diver training
tours for tourists.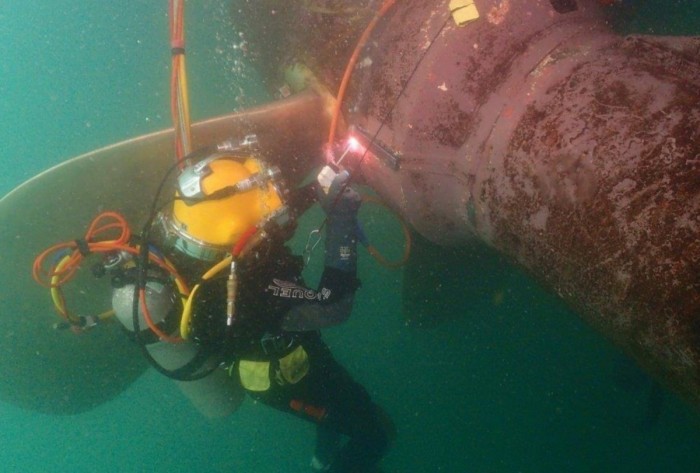 Last updated 26 June 2019