Data Analyst
Kaitātari Raraunga
Alternative titles for this job
Data analysts identify and communicate trends in data using statistics and specialised software to help organisations achieve their business aims.
Pay
Data analysts usually earn
Data scientists usually earn
Source: AbsoluteIT and Hays, 2020.
Job opportunities
Chances of getting a job as a data analyst are good due to a shortage of workers.
Pay
Pay for data analysts varies depending on skills and experience.

Data analysts usually earn between $64,000 and $110,000 a year.
Data scientists can earn between $105,000 and $133,000.
Sources: Absolute IT, 'Digital Remuneration Report', January 2020; Hays, 'FY 2019/20 Salary Guide', accessed June 2020.
(This information is a guide only. Find out more about the sources of our pay information)
What you will do
Data analysts may do some or all of the following:
find out what information clients need to make good business decisions
gather or choose data for analysis
ensure the data is reliable 
identify trends and patterns within data
interpret numbers to gain business insights
create written or visual reports.

Skills and knowledge
Data analysts need to have knowledge of:
data analysis tools such as Excel, SQL, SAP and Oracle, SAS or R
data analysis, mapping and modelling techniques
analytical techniques such as data mining
web analytics techniques and tools such as Google Analytics
how to represent data in clear visual formats such as infographics
the business they are working for, and how data can help it become more efficient and successful.
Working conditions
Data analysts:
usually work regular business hours
work in offices or remotely
may travel to meet clients.
What's the job really like?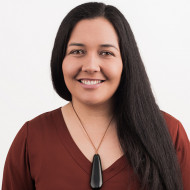 Pip Bennett
Data Scientist
Making sense of data
Data scientist Pip Bennett works with a range of clients, including businesses and government departments, and shows them how to make use of their data.
"Data science is about solving problems. As data never captures the whole picture I also look at assumptions that could be made when data is collected or analysed."
A typical day in the office
"There are lots of statistical, technical and communication challenges in my job. My typical day could involve meeting with clients and colleagues, writing code, building software, researching and using large statistical datasets.
"You can spend a lot of time coding by yourself, but at the same time I have teammates who I can bounce ideas off, and who I can solve a range of high-to-low-level problems with. Working with a good team is crucial."
Advice for future data analysts and scientists
Pip says it's good to focus on communication as well as technical skills while you are studying.
"You have to make sure you can identify and communicate what data is and how it is useful.
"Ethics and Māori data sovereignty are important in data science. These are things to be aware of as a data scientist, and are becoming more important as this field matures."
Entry requirements
There are no specific requirements to become a data analyst. However, employers usually prefer you to have a diploma or degree in a subject that requires statistical, business and analytical skills, such as:
business information systems
computer science
information management
economics
maths or statistics.
If you are a graduate in other fields, you can gain a fast-tracked IT-related qualification through ICT graduate schools.
Secondary education
A tertiary entrance qualification is needed to enter further training. Useful subjects include digital technologies, maths and statistics.
For Year 11 to 13 students, the Gateway programme is a good way to gain industry experience.
Personal requirements
Data analysts need to be:
highly analytical
curious and detail-oriented
good at problem solving
creative thinkers
good communicators.
Useful experience
Useful experience for data analysts includes:
previous experience in data-related jobs such as data entry and research
on-the-job training through IT internships
data-related study and projects
volunteer work involving data.
Registration
Data analysts may choose to become certified through associations such as the Institute of IT Professionals.
Find out more about training
IT Professionals

0800 252 255 - info@itp.nz - itp.nz

NZTech

(09) 475 0204 - info@nztech.org.nz - www.nztech.org.nz
Check out related courses
What are the chances of getting a job?
Demand for data analysts rising
Demand for data analysts is strong due to:
organisations collecting large amounts of digital data

the need to make sense of this data so that organisations can gain insights and make sound decisions.
Developer programmer, database administrator, ICT business analyst and systems analyst appear on Immigration New Zealand's long-term skill shortage list. This means the Government is actively encouraging skilled data analysts from overseas to work in New Zealand.
According to the Census, 29,202 developer programmers, database administrators, ICT business analysts and systems analysts worked in New Zealand in 2018.
How to get your first IT job 
You can improve your chances of getting an IT job by gaining experience through government and IT industry initiatives, which include:
internships like Summer of Tech
graduate programmes offered by IT companies
events such as hackathons
mentoring programmes.
Types of employers varied
Employers of data analysts include:
tertiary institutions
retail, marketing and finance companies
pharmaceutical and telecommunications companies
government and public sector organisations.
Sources
AbsoluteIT, 'Tech and Digital Remuneration Report', accessed June 2020, (www.absoluteit.co.nz).
Developers Institute, 'New Software School to Help Solve Digital Skills Shortage' (media release), 22 August 2019.
Hays, 'FY 2019/20 Salary Guide', accessed June 2020, (www.hays.net.nz).
Immigration New Zealand, 'Long Term Skill Shortage List', 19 February 2018, (www.immigration.govt.nz).
NZTech, '100,000 Kiwis in Tech Jobs; More Expected in 2019', 4 December 2018, (www.nztech.org.nz).
NZTech, 'Annual Report 2019', accessed July 2020, (www.nztech.org.nz).
Talent, 'Data Science and Analytics Market Snapshot and Salary Guide AU and NZ', May 2020, (www.talentinternational.co.nz).
Williams, S, 'NZTech: More Emphasis on Digital Skills Needed in NZ Schools', 9 December 2019, (www.itbrief.co.nz).
(This information is a guide only. Find out more about the sources of our job opportunities information)
Progression and specialisations
Data analysts may progress into roles such as:
data scientists, who use more sophisticated techniques to deal with higher volumes of data
data engineers, who build the systems to capture data and the statistical analysis programs that data analysts use.
Data analysts may specialise in:
business intelligence – using a variety of specialised software and methodologies to analyse data
data assurance – checking for and correcting errors in data
data quality – assessing how well the data is able to answer particular questions.
Data analysts may specialise in industry sectors such as:
finance
tertiary education
marketing and sales.
Last updated 29 July 2020