Statistician
Kaitatau
Alternative titles for this job
Statisticians design studies and surveys, and collect, analyse, interpret and present numerical information to assist in decision-making.
Pay
New statisticians usually earn
Statisticians with experience usually earn
Job opportunities
Chances of getting a job as a statistician are good due to a shortage of workers.
Pay
Pay for statisticians varies depending on experience and what organisation they work for.
Graduate statistical analysts usually start on about $55,000 to $65,000 a year.
Statisticians with at least five years' experience can earn between $75,000 and $90,000.
Specialist statisticians can earn from $100,000 to $140,000.
Source: Stats NZ, 2018.
(This information is a guide only. Find out more about the sources of our pay information)
What you will do
Statisticians may do some or all of the following:
design methods of collecting data such as studies, surveys, experiments and questionnaires
use statistical techniques and models to forecast results, trends and needs
identify data trends, and the differences and relationships between different sets of data
use computer software to make graphs, tables and charts of data
check data is accurate, write reports and present findings to clients
provide data to help policymakers.
Skills and knowledge
Statisticians need to have knowledge of:
statistical methodology and applied statistics
data analysis tools such as Excel, SQL, SAP and Hadoop, Oracle, SAS or R
different research methods, including which methods to use for particular types of statistical data
designing studies and surveys, and analysing and interpreting information from surveys.
Working conditions
Statisticians:
usually work regular business hours, but may also work longer hours to meet project deadlines
usually work in offices but may have to work outside to collect data, or travel to clients' workplaces
have to travel around New Zealand or overseas to attend conferences.
What's the job really like?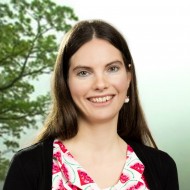 Lisa Thomasen
Statistician
Lisa Thomasen works with a team to develop new products at Fonterra's research and development centre in Palmerston North.
Statistics not just about crunching numbers
"I think the biggest surprise is that my job is not quite as boring as it sounds. When you tell people that you get to test delicious cheesecakes, they say 'I didn't know statisticians did that'. Sometimes you have to taste raw protein ingredients and – they don't taste so good.
"When we're doing sensory tests, we average the results so we can get an idea of what is the perception of a particular cheesecake. By using stats it brings rigour and more objectivity to experiments."
Seeing a product reach the shelf is satisfying
"It's really awesome when you see a product that you've been involved in has got to the launching stage and people can now buy it.
Manager's support helps in achieving work-life balance
"I think it's one of those jobs where you have to make the work-life balance for yourself. If you took on all the work people give you, you'll be doing a lot of overtime. Getting your manager's support is key to managing your work-life balance."
Entry requirements
To become a statistician you usually need a Bachelor's degree in statistics or maths as a minimum qualification.
Many employers prefer you to have an Honours or postgraduate degree in applied statistics.
Secondary education
NCEA Level 3 is required to enter tertiary training. Useful subjects include economics and maths.
Personal requirements
Statisticians need to be:
logical and methodical
accurate, with an eye for detail
able to focus on client needs
skilled at writing and communicating complex data to clients
motivated and able to work to deadlines
able to work in multi-disciplinary groups
good at decision making and problem solving.
One of the most important parts of the job is the ability to communicate the stats because the stats are always for other people.

---

Lisa Thomasen

Statistician
Useful experience
Useful experience includes:
any work using maths and statistics
experience writing coding languages
work with market research companies
work with surveys, polls and data analysis.
Find out more about training
New Zealand Statistical Association
Check out related courses
What are the chances of getting a job?
Shortage of experienced statisticians
Employers report difficulty finding skilled statisticians, so your chances of securing a job are best if you have relevant experience. Statisticians who can code, source and integrate data, and are good with emerging technology, especially AI, are in demand.
Graduate statisticians have a good chance of finding employment as a shortage of experienced statisticians has created more job opportunities.
The number of statisticians in New Zealand is expected to exceed 1000 by 2021 because organisations and companies are producing an increasing amount of data which needs to be analysed. Stats NZ is the largest single employer of statisticians in New Zealand, employing about 350. 
According to the Census, 978 statisticians worked in New Zealand in 2018.
Statistics graduates with double majors in demand
People who combine statistics with study in another field, such as biology, agriculture or environmental studies, may have better chances of getting a job. This is because many jobs demand additional skills or knowledge in a specific area of statistical analysis.
Government departments main employers of statisticians
Most statisticians work for Stats NZ or other government departments and Crown research institutes. Other employers include:
higher education institutions
market research and survey companies
banks, finance and insurance companies
health boards.
Sources
Bowater, J, principal adviser – organisation development, Stats NZ, careers.govt.nz interview, June 2018.
CIO, 'What It Takes To Be a Data Scientist', February 2018, (www.cio.co.nz)
Ministry of Business, Innovation and Employment, 'Occupation Outlook', accessed May 2018, (occupationoutlook.mbie.govt.nz).
Stats NZ, '2018 Census Data', 2019.
Thomasen, L, student and early career representative, New Zealand Statistical Association, careers.govt.nz interview, May 2018.
Westbrooke, I, president, New Zealand Statistical Association, careers.govt.nz interview, May 2018.
(This information is a guide only. Find out more about the sources of our job opportunities information)
Progression and specialisations
Statisticians may move into management roles.
Statisticians may specialise in areas such as agriculture, conservation, economics or health research.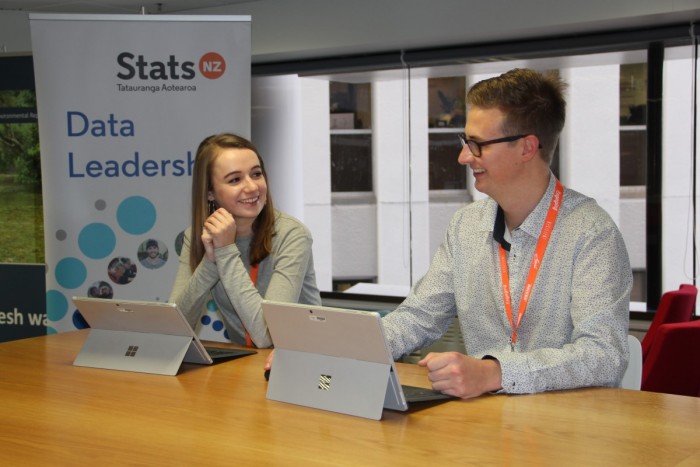 Last updated 11 May 2021