Information Technology Manager
Kaiwhakahaere Hangarau Pārongo
Alternative titles for this job
Information technology (IT) managers plan and supervise computer and information technology services for organisations or technical teams.
Pay
Information technology managers usually earn
Chief information technology officers usually earn
Source: Absolute IT and Recruit IT, 2022.
Job opportunities
Chances of getting a job as an IT manager are good due to a shortage of workers.
Pay
Pay for information technology (IT) managers varies depending on experience and level of responsibility.
Information technology managers usually earn $100,000 to $190,000 a year. 
Chief information technology officers(CTOs) can earn $150,000 to $350,000 a year.
Sources: Absolute IT, 'IT Job Market and Remuneration Report 2022'; 'Recruit IT, Technology & Digital Salary Update, Auckland, December 2022'; and Recruit IT, 'Technology & Digital Salary Update, Wellington, December 2022'.
(This information is a guide only. Find out more about the sources of our pay information)
What you will do
IT managers may do some or all of the following:
assess and recommend computer and information systems equipment, software and networks
prepare budgets and reports
plan for and purchase computer and information technology equipment
supervise installation, use and repair of computer systems
manage helpdesk support teams and other IT teams.
Skills and knowledge
IT managers need to have knowledge of:
how their organisation can use and store information
the latest computer hardware and software, and how it could be used by their organisation
management, planning and technical requirements
how to evaluate their clients' needs.
Working conditions
IT managers:
usually work regular business hours, but may have to work irregular or long hours, and be on call
work in offices and computer rooms
may travel around the country or internationally to other company offices, or to attend conferences and trade shows.
What's the job really like?
Information technology manager video
Simon Ferrari shows what it's like to be an IT manager – 1.56 mins
Hi, my name's Simon. I work as an IT Manager in Datacom Systems in Wellington.

My typical day involves getting involved in activities that any of my staff are involved in, from projects, working with project managers, to business managers who look after those people. As well as things like one on one meetings with staff for performance reviews, or video conferences, and phone conversations with either my customers or staff beyond the Wellington region.

I love several things about my job – one is working with people. I get to work closely with the people that I'm responsible for and help them succeed in their roles. Another thing I really enjoy is the creativity aspect of software development. We're building things from scratch and often new things never done before, and so I love that aspect of creativity and thought leadership that's involved in. And the third thing would be the flexibility that the industry provides and certainly my job provides in terms of how I work, where I work and when I work.

Because of the industry I work in and my role, I get to do several things that I really enjoy. One of them is travel – my skills are quite portable but also my company needs me to travel. I'm able to work in Australia, I've spent time working in Edinburgh, I've also gone to Cambodia for work for a community and social responsibility project. Also, that freedom that I mentioned earlier with my time. I get to choose what I do, when I do it and how I do it. One of the things I love doing is mountain biking. I spend a lot of time on my bike, often arriving slightly later at work or taking a longer lunch break in order to enjoy my freedom on the bike.
Entry requirements
There are no specific requirements to become an information technology (IT) manager, but relevant work experience is essential.
A tertiary qualification, such as a degree in information technology or a project management qualification, may be useful. 
Secondary education
A tertiary entrance qualification is required to enter further training. Useful subjects include maths, physics and digital technologies.
Personal requirements
IT managers need to be:
good communicators, who can clearly explain complex technical information
analytical, with problem-solving skills
strong in evaluation and judgement
able to work well under pressure
leaders who can motivate their staff.
Interpersonal skills – being able to relate well to other people – are as important as technical skills.

---

Jeff Taylor

Computing Services Manager
Useful experience
Useful experience for IT managers includes:
technical computer work
helpdesk operations
management
project administration
customer service.
Registration
IT managers may choose to become certified or chartered through associations such as the Institute of IT Professionals.
Find out more about training
IT Professionals NZ

0800 252 255 - info@itp.nz - www.itp.nz

New Zealand Technology Industry Association (NZTIA)

(09) 475 0204 - info@nztech.org.nz - www.nztech.org.nz
Check out related courses
What are the chances of getting a job?
Information technology managers in demand 
Demand for information technology (IT) managers is good because:
organisations are moving their information systems online
many websites and software applications (apps) need technical systems and support
organisations need people with IT skills and experience to manage these systems and their staff.
Shortage of experienced IT managers
There are not enough experienced IT managers to meet demand. Nearly two thirds of IT employers report skills shortages, and there aren't enough information technology (IT) trainees.
As a result, ICT project manager, (IT manager), ICT Manager and Chief Information Officer appear on Immigration New Zealand's Green List. This means the Government is actively encouraging skilled IT/ICT managers from overseas to work in New Zealand.
According to the Census, 9,845 IT managers worked in New Zealand in 2018.
Types of employers varied
IT managers may work for:
private companies
IT manufacturing companies
organisations with IT divisions, such as government departments.
Sources
AbsoluteIT, 'Tech Remuneration Report', February 2021, (www.itsalaries.co.nz).
Hays, 'IT Salary Guide and Recruiting Trends', accessed November 2021, (www.hays.net.nz).
Immigration New Zealand, Green List, January 2023, (www.immigration.govt.nz).
Stats NZ, '2018 Census Data', 2019.
(This information is a guide only. Find out more about the sources of our job opportunities information)
Progression and specialisations
Information technology managers may progress into the role of chief information officer (CIO) or chief technology officer (CTO).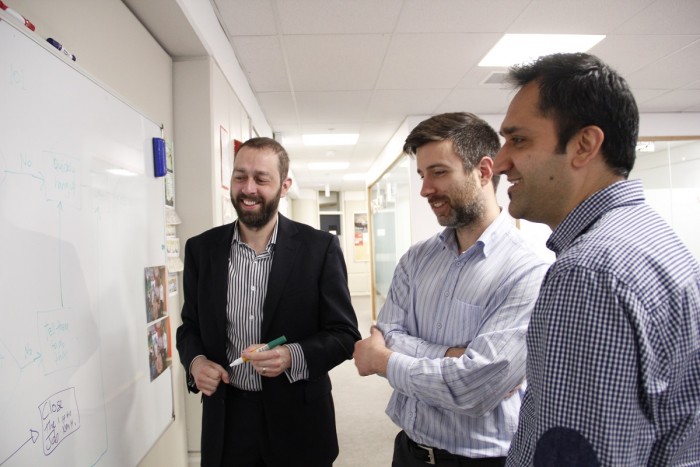 Last updated 6 March 2023