Project Manager
Kaiwhakahaere Kaupapa
Alternative titles for this job
Project managers manage the planning, resourcing, scheduling and administration of projects to deliver them on time and within budget.
Pay
Project managers usually earn
Source: AbsoluteIT, Hays and OneStaff, 2021.
Job opportunities
Chances of getting a job as a project manager are good because constant change means organisations often have projects needing management.
Pay
Pay for project managers varies depending on the industry, size and type of project, and the region they work in.
Project managers in the public and private sectors usually earn $65,000 to $170,000 a year.
Project managers in the construction industry usually earn $80,000 to $170,000.
Project managers in the the engineering industry usually earn $95,000 to $130,000.
Project managers in the information communication and technology (ICT) industry usually earn $100,000 to $150,000.
Project managers on contract rates usually earn $110 to $150 an hour.
Sources: AbsoluteIT, 'Tech & Digital Remuneration Report, February 2021'; Hays, 'Construction & NZIOB Salary Guide,' 2021; Hays, '2020/21 Salary Guide', 2021; and OneStaff, 'What's My Rate - New Zealand Industrial and Trades Wage Report,' 2021.
(This information is a guide only. Find out more about the sources of our pay information)
What you will do
Project managers may do some or all of the following:
lead project planning and review sessions
estimate project costs and manage the budget
produce and update all project documentation
manage communication and relationships with clients, stakeholders and suppliers
oversee the procurement, supply and allocation of project resources 
manage the project delivery timeline
manage the project team and hire staff to work on projects.
Skills and knowledge
Project managers need to have:
knowledge of project management methodology
skill in developing and implementing new business processes
an understanding of the strategic direction, structure and issues affecting the organisation they work for
the ability to identify and reduce risks and issues that could affect the project and provide solutions
an understanding of business processes and requirements.
Working conditions
Project managers:
usually work regular business hours, but may have to work evenings and weekends to meet project deadlines
usually work in offices, and sometimes on-site depending on their industry
may travel nationally to client or stakeholder worksites.
Entry requirements
There are no specific entry requirements to become a project manager. However, most employers prefer you to have a tertiary qualification in your specialised area such as engineering, construction or information and communication technology (ICT).
A diploma or degree in project management is also useful. Most employers prefer courses approved by the Project Management Institute (New Zealand chapter).
Secondary education
A tertiary entrance qualification is required to enter tertiary study. Useful subjects include English, maths, business studies, processing technologies and construction and mechanical technologies.
Personal requirements
Project managers need to be:
highly organised, with strong time management and planning skills
analytical and observant, with an eye for detail
able to lead and motivate others
good at communicating and negotiating
able to relate to a wide range of people
able to work well under pressure.
Useful experience
Useful experience for project managers includes:
work in a project team
work in an specialist area such as engineering, construction or ICT
business and team management experience.
Find out more about training
Project Management Institute New Zealand

(04) 970 2005 - PMINZ@pmi.org.nz - www.pmi.org.nz
Check out related courses
What are the chances of getting a job?
High demand for project managers in construction and ICT
The roles of construction project manager and ICT project manager both appear on Immigration New Zealand's long-term skill shortage list. Construction project manager also appears on Immigration New Zealand's construction and infrastructure skill shortage list. This means the Government is actively encouraging project managers from overseas to work in New Zealand.
Demand for project managers in construction is due to:
an infrastructure boom with many new road and large motorway projects planned for the next five years
a housing shortage increasing the need for large-scale housing projects.
Demand for project managers in ICT is due to an increasing number of organisations making improvements and implementing new software systems.
According to the Census, 19,131 project managers worked in New Zealand in 2018.
Types of employers varied
The main industries employing project managers include:
information and communications technology (ICT)
forestry
project management firms
engineering, construction and property
government.
A constant state of change and innovation in the private and public sectors creates a high demand for experienced project managers to ensure the delivery of projects.
Sources
Bilingham, G, senior project manager, self-employed contractor, Careers New Zealand interview, March 2017.
Careers New Zealand research, March 2017.
Global Construction website, 'New Zealand is at the forefront of the construction boom', July 2016, (www.constructionglobal.com).
Immigration New Zealand, 'Construction and Infrastructure Skill Shortage List', 27 May 2019, (www.immigration.govt.nz).
Immigration New Zealand, 'Long Term Skill Shortage List', 27 May 2019, (www.immigration.govt.nz).
Project Management Institute New Zealand website, accessed March 2017 (www.pmi.org.nz).
Stats NZ, '2018 Census Data', 2019.
Stuff website, 'The road well-travelled: The rise and rise of New Zealand tourism', accessed June 2016, (www.stuff.co.nz).
(This information is a guide only. Find out more about the sources of our job opportunities information)
Progression and specialisations
Project managers usually progress from smaller projects to work on bigger or more complex projects, higher risk profile projects, and projects with higher level stakeholders. Project managers working for large organisations may progress to senior project management roles. They may also work as self-employed contractors.

Project managers can specialise in:
architecture
construction
engineering
forestry
information and communication technology
property.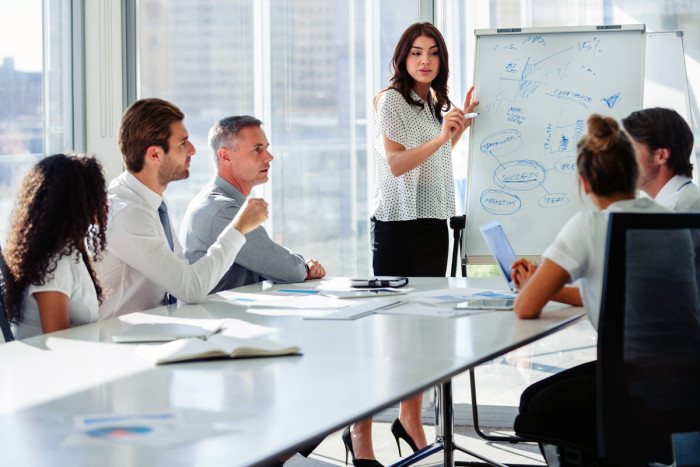 Last updated 19 March 2021