Boat Builder
Kaihanga Waka
This job is sometimes referred to by alternative titles
Boat builders make and repair sailing, fishing, pleasure and motor boats. They may also design vessels or assist naval architects with the design of vessels.
Pay
A qualified boat builder working for a boat building company usually earns
A self-employed boat builder usually earns
Job opportunities
Opportunities for boat builders are average, with the boat building industry only slowly recovering from the recession.
Pay
Boat builders usually work on an hourly rate.
Apprentices may start on the apprentice training rate or a little more. This increases as they gain experience.
A fully-qualified boat builder working for a boat building company usually earns between $18 and $30 per hour.
A self-employed boat builder may charge between $40 and $60 per hour.
Many boat builders charge a job-by-job rate agreed with by the client at the time of hiring.
(This information is a guide only. Find out more about the figures and diagrams in our job information)
What you will do
Boat builders may do some or all of the following:
use computer-aided design (CAD) software to draw vessel plans
select the correct materials to use, such as composite materials, timber, alloy and steel
build vessels including the frame and interior
fit engines, beds, masts and decking to vessels
build interior/exterior cabinetry
repair and maintain vessels
oversee electrical and plumbing work.
Skills and knowledge
Boat builders need to have some or all of the following:
knowledge of different boat building methods
knowledge of different types of boat building materials - such as resin, fibreglass, steel and timber - their properties and how they are used
the ability to interpret diagrams, rough sketches and computer-aided design (CAD) drawings
carpentry and engineering skills
technical skills such as the ability to install machinery and other equipment on board a boat
practical skills such as electrical wiring, plumbing and painting
an awareness of safe working practises
knowledge of trends in boat design.
Working conditions
Boat builders:
usually work regular business hours, but may have to work evenings and weekends to meet deadlines
work in workshops and factories, and do repairs outdoors in boat builders' yards and slipways
work in conditions that can be dusty, noisy and fumy.
Entry requirements
There are no specific entry requirements to work as a boat builder. However, to become a qualified boat builder you need to complete an apprenticeship and gain a qualification in the area of boat building you wish to specialise in such as composite, wood, alloy or steel.
Qualifications can include national certificates in composite boat building, alloy boat building, marine systems engineering or marine cabinet making. National certificates in boat building can be done through the New Zealand Marine Industry Training Organisation.
Boat building apprenticeships are part of the New Zealand Apprenticeships scheme, which are available to anyone over the age of 16. 
Secondary education
Three years of secondary school education is preferred. Useful subjects include workshop technology (metalwork and woodwork), maths, science or technical drawing.
Personal requirements
Boat builders need to be:
skilled in maths
interested in boats and boating
accurate and reliable
able to work as part of a team.
Useful experience
Useful experience for boat builders includes:
boating experience
carpentry experience
electrical and plumbing work.
Physical requirements
Boat builders should be reasonably fit and healthy.
They need to be comfortable with heights and working in confined spaces.
Check out related courses
What are the chances of getting a job?
Boat building industry just beginning to recover after slump
The boat building industry was one of the hardest hit by the recession, as it generally produces an expensive luxury product that people spend less money on when the economy is down. In 2013 the value of boat exports fell to less than 40% of that reached in the last boat building boom in 2008. 
However, exports are beginning to recover in 2014 with some companies getting orders to build larger vessels and trailer boats. This is likely to result in an increase in job and apprenticeship opportunities.  
Employers of boat builders
Boat builders can work for a range of employers, including companies that build:
yachts and super yachts
launches and motor boats
fishing or commercial craft
inflatable boats, dinghies and other small pleasure craft.
Boat building big in Auckland
The boat building industry is biggest in the Auckland region, with around 53% of boat builders employed there in 2013. There are also modest numbers of boat builders in Northland and the Bay of Plenty, at around 8% each. 
Sources
Sandford, C, team leader, New Zealand Maritime Industry Training Organisation (NZMITO), Careers New Zealand interview, September 2014. 
Statistics New Zealand, '2013 Census of Population and Dwellings', prepared for Careers New Zealand, July, 2014 (www.stats.govt.nz).
Statistics New Zealand, 'Exports for Overseas Merchandise Trade', accessed September 2014 (www.stats.govt.nz).
Progression and specialisations
Boat builders can specialise in:
composite boat building, alloy boat building, marine systems engineering or marine cabinet making, or a combination of these
do advanced training such as the Diploma in Boat building (Level 5).
They can also progress to more specialist training in marine design and naval architecture, which may involve overseas training. Or they may move into self employment and start their own boat building yards.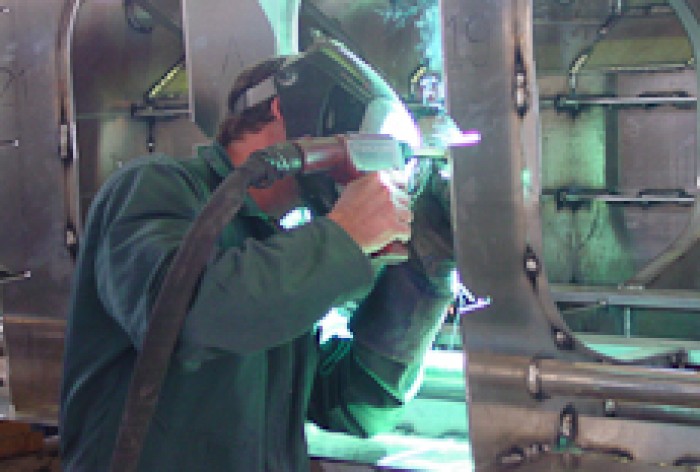 Last updated 6 June 2017