Plastics Technician
Kaihangarau Kirihou
This job is sometimes referred to by alternative titles
Plastics technicians set up, adjust, repair and troubleshoot machines that manufacture plastic products.
Pay
Plastics technicians with less than four years' experience usually earn
Plastics technicians with four or more years' experience usually earn
Source: Plastics and Materials Processing Industry Training Organisation (PaMPITO).
Job opportunities
Chances of getting work as a plastics technician are good due to the strong plastics manufacturing industry.
Pay
Pay for plastics technicians varies depending on their experience:
Apprentices usually start on between the minimum training wage and the minimum wage. 
After four years in the role, plastics technicians usually earn about $23 an hour.  
Experienced plastics technicians with four or more years' experience can earn up to $34 an hour. 
Source: Plastics and Materials Processing Industry Training Organisation (now part of Competenz).
(This information is a guide only. Find out more about the figures and diagrams in our job information)
What you will do
Plastics technicians may do some or all of the following:
run trials and develop procedures for all areas of plastics production, and how many products should be produced each hour
operate machines, including setting and recording machine conditions
monitor and analyse the product output to ensure efficiency
fix or change machines or parts
design and make equipment
train other staff and write operating manuals and problem-solving flow charts.
Skills and knowledge
Plastics technicians need to have:
knowledge of plastic materials and processes, such as how plastics react to different heats and pressures
knowledge of general science and mechanical engineering
skill in diagnosing problems with plastics production.
Working conditions
Plastics technicians:
usually work eight-hour shifts and may have to work evenings and weekends
work in offices, workshops and factories
may also travel to customers' workplaces.
What's the job really like?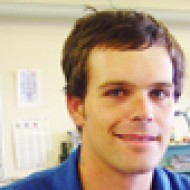 Travis Peek
Plastics Engineer
When Travis Peek did work experience at a plastics company it opened his eyes to the opportunities available in the industry.
"I was in sixth form, wondering what to do next. I wanted to do something practical and hands-on involving machinery, but I had never really thought about working in plastics. I just thought it would be making things like coat-hangers or something like that, but I was wrong. When I got there I was just fascinated with all the different things produced and how they were made."
On reflection, Travis says he would have worked harder on maths and chemistry at school if he'd known what lay ahead. "There's quite a bit of maths involved in the job, like working on velocities, percentages and pressures. Chemistry is useful because it helps with understanding the plastics materials and how they function. For example, even the temperature outside the building can affect how the plastics work in the machinery inside here.
"If you want to get into a growing industry I think plastics would be a good one. It's quite unique and constantly developing."
Entry requirements
There are no specific entry requirements to become a plastics technician. However, employers usually only take on qualified or experienced workers. To become a qualified plastics technician, you need to complete an apprenticeship and gain a Level 4 National Certificate in Plastics Processing Technology (Technical) through Competenz.
Secondary education
Most employers prefer you to have NCEA Level 1 (School Certificate) English, maths and science.
Personal requirements
Plastics technicians need to be:
able to think laterally and solve problems
patient and logical
accurate, with an eye for detail.
Useful experience
Useful experience for plastics technicians includes:
work with machinery
mechanical engineering
any work that involves production processes.
Physical requirements
Plastics technicians need to be fit and healthy as the job involves some lifting, and they spend long periods on their feet.
Find out more about training
Competenz

0800 526 1800 - info@competenz.org.nz - www.competenz.org.nz

Plastics New Zealand

(09) 262 3773 - info@plastics.org.nz - www.plastics.org.nz
Check out related courses
What are the chances of getting a job?
Demand is especially good for qualified or experience plastics technicians, because their skills are specialised and essential to the manufacturing process.  
The job of plastics technician is on Immigration New Zealand's immediate skills shortage list. This means that the Government is actively encouraging skilled workers to come to New Zealand.
Chances of getting a job as a plastics technician better if you are up to date with latest technologies
Your chances of getting a job are higher if you have an understanding of:
manufacturing processes
electronic controls on plastics processing machinery
new energy-efficient processing technologies
new polymers, or plastics, that give better results, but may also be more difficult to work with.
Growing opportunities in niche areas
Job opportunities are particularly good:
in certain niche manufacturing areas. For example, Fisher & Paykel Healthcare makes plastic respiratory products and are one of the biggest employers of plastics technicians in the country
with companies working with new processing technologies, such as recycled plastics 
with companies making new products that support key industries such as the dairy, and building and construction industries, which are growing rapidly. 
Types of employers
Plastics technicians work for a range of employers including very large multi-national corporations and medium-sized national companies.
Sources
Henderson, K, industry manager, Competenz, Careers New Zealand interview, November 2014. 
Ministry of Business, Innovation & Employment (MOBIE), 'Likely Areas of Growth in Employment Opportunities, Employment Forecasts for 2010-2015', accessed November 2014, (www.dol.govt.nz). 
Plastics NZ, 'Industry Design Awards', 2014, (www.plastics.org.nz).  
Statistics New Zealand, 'Economic Survey of Manufacturing: June 2014 quarter', (www.stats.govt.nz). 
Progression and specialisations
With experience and further training plastics technicians can progress to supervisory or management roles in the plastics industry.
Plastics technicians may specialise as a:
Plastics Engineer

Plastics engineers maintain and monitor the machines used to produce plastic products.

Plastics Process Technician

Plastics process technicians develop and maintain the plastics production process, and analyse and fix any process problems.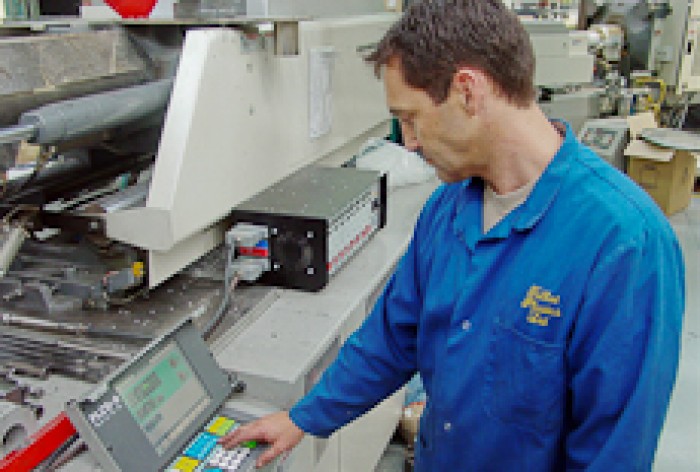 Last updated 6 June 2017