Mechanical Engineer
Mataaro Pūkaha
Alternative titles for this job
Mechanical engineers design and give advice on the building and repair of machines and tools. They also investigate problems and faults with machinery, and study ways to improve manufacturing and energy production.
Pay
Mechanical engineers with up to five years' experience usually earn between
Mechanical engineers in managerial roles usually earn between
Source: IPENZ Renumeration Survey, 2015.
Job opportunities
Chances of getting a job as a mechanical engineer are good due to strong demand for their skills.
Pay
Pay for mechanical engineers varies depending on qualifications, area of specialisation, experience and employer.
Graduate mechanical engineers and those with one year's experience usually earn between $50,000 and $56,000 a year.
Mechanical engineers with two to five years' experience can earn between $57,000 and $77,000.
Experienced mechanical engineers working in a position of responsibility (such as team leader or technical manager) can earn between $110,000 and $180,000 a year.
Source: IPENZ Renumeration Survey, 2015.
(This information is a guide only. Find out more about the sources of our pay information)
What you will do
Mechanical engineers may do some or all of the following:
determine client's or production manager's requirements
carry out investigations of existing systems and prepare reports based on findings
research the use of energy sources, machinery and materials
study the environmental and safety aspects of planned work
prepare plans and drawings of machines or machine parts 
use computer-aided design (CAD) software to design and model plans
prepare and calculate cost estimates for jobs
supervise the building, installation, repair and replacement of systems
review and test new systems.
Skills and knowledge
Mechanical engineers need to have:
knowledge of mechanical processes
knowledge of physics, electronics and thermodynamics (how energy is converted to heat to make machinery move)
knowledge of different gases
knowledge of safety regulations and quality standards
mathematical modelling skills
knowledge of any relevant legislation such as the Resource Management Act, the New Zealand Building Code, local by-laws and town planning regulations
computer skills, including the ability to use computer-aided design (CAD) software
communication skills including presenting and report writing.
Working conditions
Mechanical engineers:
usually work regular business hours but may be required to work evenings and weekends to fit in with process schedules and meet deadlines 
work in workshops, factories and offices and on building sites
may have to work around heavy machinery or at heights, or in noisy and dirty conditions
may have to travel between sites locally or supervise projects overseas.
What's the job really like?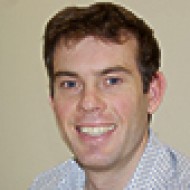 Craig Weston
Mechanical Engineer
Design and decision-making key parts of the job
As a mechanical engineer involved in the design and installation of industrial boilers, Craig Weston's job is literally high pressure.
"I'm an engineer in charge of designing boiler projects. Day-to-day I'm directing the draughtsmen, sizing structures, sizing pipes and pumps, and selecting equipment. You're also doing a lot of mathematical calculations and reviewing previous projects, so you need to be reasonably analytical and make your own decisions. We're often working to deadlines also, so there can be quite a bit of pressure."
Interest in problem-solving a must
If you're looking at becoming a mechanical engineer, Craig says you need certain skills and interests. "You need to be someone who gets enjoyment from solving problems and working out how things work, and you need to have good people skills to deal with clients. You also have to know your own limits, and be willing to seek advice from more experienced people.
"I enjoy the fact that you're always learning, and the sense of accomplishment you get when you see something built that you've had a big part in creating."
Product development engineer video
Alicia Evans from Fisher & Paykel Healthcare shares what it's like to be a product development engineer - 1.56 mins.
My Name is Alicia Evans and I work as a product development engineer at Fisher & Paykel Healthcare.

The coolest project I've worked on would be the opti-flow junior cannula that is a set of nasal prongs that is applied to often a premature infant, or a kid that can't breathe properly. Maybe their lungs aren't fully developed, maybe they have asthma or pneumonia. We helped to develop a cannula that is pretty revolutionary in the field in terms of its design and how it helped to treat those infants and babies. We put the patient and our caregiver at the heart of how we design and that's why we do well at it.

A typical days work at Fisher & Paykel total depends on what stage you're in in the project and that's really cool in itself. There is a huge variety of work. As an engineer you do everything right from the customer research right at the start of a project. Going into hospitals, talking to clinicians how our devices work, how we can make them better. Right though prototyping, design and manufacturing. We do most of our manufacturing on site here in New Zealand. So yeah, it totally depends on the phase.

I originally studied mechatronics at Canterbury University. I really liked the variety of work engineering could offer, particularly mechatronics. So you're doing part mechanical, part electrical and a little bit of software. I really enjoyed making things and was reasonably creative as a kid. I really enjoyed problem solving.

When I applied for the job here, I got a job as a mechanical product development engineer and that was really great. There is two things I really love about working here. One is the practical side of it, trying to get into the workshop more, trying to make mould tools for injection moulding. And the second thing I really love is making a meaningful difference, seeing how our products can impact the lives of a patient or caregiver.
Entry requirements
To become a mechanical engineer you usually need to have a Bachelor of Engineering (Mechanical).
However, some companies may employ people who have a New Zealand Diploma in Engineering and relevant work experience.
Secondary education
NCEA Level 3 is required to enter tertiary training. Useful subjects include digital and visual communication, English, maths, physics and chemistry.
Personal requirements
Mechanical engineers need to be:
accurate, with an eye for detail
organised, with good project-management skills
practical and good at problem-solving
able to work well under pressure
able to work well independently and in a team.
Useful experience
Useful experience for mechanical engineers includes:
any work involving machinery or engines
electrical or electronic work
work in an industrial plant or factory
work in the engineering or building construction industries
experience working with tools
technical drawing.
Find out more about training
Engineering New Zealand

(04) 473 9444 - hello@engineeringnz.org - www.engineeringnz.org
Check out related courses
What are the chances of getting a job?
Mechanical engineering skills in demand
Demand for mechanical engineers is high due to:
a strengthening manufacturing sector
a strong building and construction sector
demand from the agricultural sector
too few people training and gaining relevant qualifications.
Mechanical engineer, industrial engineer and production or plant engineer appear on Immigration New Zealand's long-term skill shortage list. This means the Government is actively encouraging skilled mechanical engineers from overseas to work in New Zealand.
According to the Census, 12,177 mechanical engineers worked in New Zealand in 2018.
Range of employers
Most mechanical engineers work for private companies or consultancies across a broad range of industries, including:
manufacturing
building and construction
building services
product development
aviation, boat building and transport
agriculture
water and waste water
energy.
Sources
Gooch, S, associate professor, University of Canterbury, Careers New Zealand interview, September 2016.
Immigration New Zealand, 'Long Term Skill Shortage List', 19 February 2018, (www.immigration.govt.nz).
Institution of Professional Engineers New Zealand website, accessed September 2016, (www.ipenz.nz).
Ministry of Business, Innovation and Employment, '2006-2014 Occupation Data' (prepared for Careers New Zealand), 2015.
Nicklin, F, mechanical engineer, Beca, Careers New Zealand interview, September 2016.
Stats NZ, '2018 Census Data', 2019.
(This information is a guide only. Find out more about the sources of our job opportunities information)
Progression and specialisations
Most mechanical engineers work as employees of engineering companies or companies that use engineering services. As they gain more experience they may progress into consultancy and project management roles.
Mechanical engineering is a broad discipline and most people employed in the role develop specific skills in a particular area such as:
Agricultural Engineer

Agricultural engineers perform and supervise engineering work related to the use and development of agricultural land, buildings, machines and equipment.

Bio-engineer

Bio-engineers apply physics, mathematics and engineering sciences to address problems in biology and medicine.

Energy Engineer

Energy engineers work with energy efficiency, energy services, facility management, plant engineering, environmental compliance and alternative energy technologies.

Heating, Ventilation and Air-conditioning Engineer

Heating, ventilation and air-conditioning engineers design and supervise the building, installation, maintenance and repair of heating, ventilation and air-conditioning systems and equipment.

Manufacturing Engineer

Manufacturing engineers turn raw materials into a new or updated product in the most economic, efficient and effective way possible.

Rail Engineer

Rail engineers deal with the design, construction and operation of all types of railway systems.

Robotics Engineer

Robotics engineers create new uses for robots, designing improved robots for existing systems, or repairing and maintaining industrial robots.
Last updated 26 August 2021