Chemist
Kairarau Matū
Alternative titles for this job
Chemists study the make-up and behaviour of chemicals, and may use their findings to develop new products and processes.
Pay
Chemists with a Bachelor's or Master's degree usually earn
Chemists with PhDs usually earn
Source: Callaghan Innovation, 2016.
Job opportunities
Chances of getting a job are good for analytical chemists working in industry, but average for research chemists.
Pay
Pay for chemists depends on their qualifications, experience and specialisation: 
Chemists with Bachelor's degrees working at an assistant chemist level usually earn around $40,000 to $55,000 a year.
Those with Master's degrees usually earn around $55,000 to $75,000 a year.
Chemists who have PhDs usually earn $70,000 to $110,000 a year.
With more responsibility and/or management experience, pay could rise to about $140,000 a year or more. At this level an additional qualification, such as a Master of Business Administration (MBA), is desirable. 
Chemists working for universities may earn more than this.
Source: Callaghan Innovation, 2016.
(This information is a guide only. Find out more about the sources of our pay information)
What you will do
Chemists may do some or all of the following:
develop methods and equipment to study chemical compounds
test chemical samples to determine their make-up and properties
think of ways to make new chemical compounds
work with industries to develop chemical processes
carry out experiments and write up the results
publish articles in scientific journals
teach and supervise students and/or staff.
Chemists who work with industries that manufacture chemicals may also do some or all of the following:
manage and monitor chemical processes for the manufacture of products 
carry out environmental monitoring
carry out analytical testing to check the quality and safety of products or materials
design and carry out experiments in order to develop improved chemical processes. 
Skills and knowledge
Chemists need to have:
knowledge of chemistry and chemical compounds
knowledge of how to safely handle, store and produce large quantities of chemicals
practical skills for performing experiments and operating scientific equipment.
Working conditions
Chemists:
may work long but flexible hours. They may work evenings and weekends when doing experiments
work in laboratories and offices at research centres, universities and chemical-manufacturing companies. They may also conduct research in the field
may come into contact with dangerous chemicals, so need to take safety precautions
may travel nationally and internationally to carry out research or attend conferences.
What's the job really like?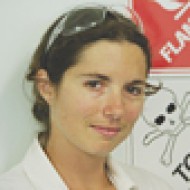 Karla Anderson
Research Chemist
"The variety of this job suits someone like me who has a relatively short attention span", says chemist Karla Anderson.
Karla specialises in plastics and paints, but says since working at Industrial Research Limited (now Callaghan Innovation), where there are various projects going on, she has had to adapt to working on diverse projects. "This variety is what I love most about it – it keeps me from getting bored!"
It's all about problem solving
As well as the variety, it's the problem solving that gives you a buzz, says Karla. "At the moment, for instance, we're looking at things such as wind turbine blades, trying to judge which material and mechanical structure has the highest strength.
"But last week, we were doing some consulting for a company that had problems with some housing panels discolouring. We figured out that it was the filler that was causing the problem."
Time management the biggest challenge
Karla works on projects for a lot of people. She says that because everyone's work is the most important to them, they want it done yesterday. "My biggest challenge is trying to get them all done in a timely manner."
Chemist video
Hilary talks about her role as a process development chemist at Callaghan Innovation - 3.16 mins.
Hello my name is Hilary, I'm a process development chemist at GlycoSyn, which is a part of Callaghan Innovation.

At GlycoSyn we get contract work from pharmaceutical companies to make new drugs for clinical trials. This involves working with a variety of different people including small scale research scientists from universities. What I do as a process development chemist is work on the scale-up part of that process. So this is learning how to make a molecule on a small scale, such as milligrams in a lab setting, and then scaling that process up to make it in larger and larger quantities, eventually up to a kilogram sort of scale in the pilot plant.

Some of the challenges involved in scale-up chemistry relate to the fact that as you scale things up, processes such as mixing and heating change at a larger scale. You can think of this like when you're baking a cake. When you double the size of the mixture, then you have to mix it even better to make sure that all the ingredients are combined appropriately. And you don't simply double the time that you heat it for, because it also depends on how good your oven is and the size of the cake tins that you're using.

I've always been interested in chemistry and science and how things work. So I decided that was what I wanted to do as a career after studying a Bachelor's degree in chemistry and maths. It was the chemistry that really appealed to me because of the real life applications, and the potential to really help people and make a difference in the world.

I got my first chemistry job after I did my honours. I decided that I needed a break from study and wanted to get some more real lab experience and real life experience. I worked as an analytical chemistry technician for a year, which I really enjoyed, and in that time I learnt lots of new skills.

When I was studying my PhD, my research was about making drugs for tuberculosis in greener and more environmentally friendly ways. One of the cool things that I discovered while doing this, was in the process of making a whole library series of molecules, I discovered some that were really good at killing the bacteria that causes tuberculosis. So this was a really exciting finding that I had.

Some of the coolest things about being a chemist for me is that I get to spend a lot of time doing things with my hands, and working in the lab doing purifications and reactions. I also find the problem-solving aspect of the job really satisfying. You don't always get successful experiments. So to be able to be a great scientist you need to have perseverance and persistence to continue on with a project that may be quite challenging.

Entry requirements
To become a chemist you usually need to have a Master's degree in chemistry, biochemistry or a related science. However, a PhD and further postdoctoral study is often required.
Some employers prefer experience with specific analytical instruments and/or techniques. For applied industrial chemist roles, manufacturing experience is an advantage.
To work in an assistant chemist role, a Bachelor's degree or preferably a Master's degree in chemistry, biochemistry or a related science is required. Many skills, such as planning experiments, are gained on the job and in the final stages of study.
Secondary education
A tertiary entrance qualification is required to enter further training.
Useful subjects include chemistry, physics, maths with calculus and statistics, computer science, biology and English.
Personal requirements
Chemists need to be:
accurate and observant, with an eye for detail
patient and persistent
enquiring and motivated
good at problem solving, so they can deal with setbacks in their research
able to think creatively about new research methods and new uses for chemicals
good written and verbal communicators
well organised, with good planning skills.
Useful experience
Useful experience for chemists includes laboratory work as a technician, or other scientific research work.
Physical requirements
Chemists should have good eyesight (with or without corrective lenses) and good hand-eye co-ordination.
Find out more about training
National Institute of Water and Atmospheric Research (NIWA)

0800 746 464 - enquiries@niwa.co.nz - www.niwa.co.nz

Royal Society of New Zealand

(04) 472 7421 - www.royalsociety.org.nz
Check out related courses
What are the chances of getting a job?
Opportunities are best for assistant chemists and analytical chemists
Opportunities are good for assistant chemists and analytical chemists working in industry, with the roles being spread around New Zealand.
Analytical chemists are in demand as the job generally involves troubleshooting and developing new analytical methods to overcome industry problems. They can often progress to the head of an analytical laboratory. 
Average opportunities for applied research chemists 
Opportunities are average for applied research chemists who do research to develop new technologies and products. Often this role requires specialist knowledge obtained in postdoctoral studies or employment. However, the more specialised the role, the more rewarding the job but the fewer the number of positions available. 
Limited opportunities for theoretical research chemists
Job opportunities for chemists doing basic or fundamental research are few, because:
the number of positions (mostly at universities) is small
funding for such research work is low
people in these jobs tend to stay in the role for a long time.
Types of employers varied
Most theoretical research chemists work in universities.
Applied and analytical research chemists work for a variety of employers including:
Crown research Institutes (CRIs) or crown entities such as Callaghan Innovation, which is the largest employer of research chemists in New Zealand
universities
private research and development companies.
Research chemists may also use their skills to do related jobs for:
government organisations such as councils – advising on policy or assessing funding applications
legal firms – working as patent attorneys.
Sources
Statistics New Zealand, 'Research and Development Survey: 2014 (revised in May 2015)', accessed June 2016, (www.stats.govt.nz).
Victoria University of Wellington, 'Career View – Chemistry', Issue No. 65, December 2012, accessed June 2016.
Watt, D, team leader (process development), GlycoSyn, Careers New Zealand interview, June 2016. 
(This information is a guide only. Find out more about the sources of our job opportunities information)
Progression and specialisations
Chemists with Bachelor's degrees who are working as assistant chemists may progress into research scientist positions after getting a Masters or PhD in the relevant science area.
Chemists with PhDs often start out doing postdoctoral fellowships at research organisations or universities. They may sometimes need to do two or three fellowships before they get a permanent job.
Chemists who work at universities start out as lecturers. With experience, they may then move into senior lecturer, associate professor and professor positions.
After about 15 years' experience, chemists can progress into senior research positions or management roles.
Chemists may specialise in the following areas:
Analytical Chemist

Analytical chemists determine the structure, composition and nature of substances. They help pharmaceutical industries identify compounds that can be used in drugs, and also identify chemical pollutants in air, water and soil.

Biochemist

Biochemists study biology and chemistry.

Inorganic Chemist

Inorganic chemists study chemical compounds other than those in living things.

Materials Chemist

Materials chemists study, develop and improve materials such as plastic.

Organic Chemist

Organic chemists study the chemical compounds that make up living things. They mix these chemicals to create new compounds, which are used to develop things such as drugs or plastics.

Physical Chemist

Physical chemists study the physical characteristics of atoms and molecules in chemicals. Their research may result in new and better energy sources.
Last updated 2 October 2019