Chemical Engineer
Mataaro Matū
Alternative titles for this job
Chemical engineers design, develop and operate equipment and processes used to manufacture chemicals and products.
Pay
Chemical engineers usually earn an average of
Source: Engineering NZ, 2022.
Job opportunities
Chances of getting a job as a chemical engineer are good due to strong demand for their skills.
Pay
Pay for chemical engineers varies depending on skills, experience, qualifications and the industry they work in.
Chemical engineers usually earn an average of $100,000 a year.
Team leaders earn an average of $120,000.
Chemical engineering managers earn an average of $160,000.
Source: Engineering New Zealand, 'Remuneration Survey 2021 Snapshot', 2022.
People working in the petrochemical sector usually get paid more than those in other sectors. 
Source: IChemE and careers.govt.nz research, 2020.
(This information is a guide only. Find out more about the sources of our pay information)
What you will do
Chemical engineers may do some or all of the following:
research and develop or improve designs for factory chemical processes
research and develop new materials and procedures to make production processes more efficient
select materials and equipment to be used in factory processes
examine the effects of industrial processes on the environment
develop methods to control pollution
study the efficiency and cost of factories and associated equipment
prepare and present reports and proposals
manage technicians and operating staff.
Skills and knowledge
Chemical engineers need to have knowledge of:
process engineering
chemistry, biochemistry and biotechnology
environmental issues
maths and physics.
Chemical engineers working in the food industry also need to have knowledge of food hygiene and microbiology.
Working conditions
Chemical engineers:
usually work regular business hours
work in factories, laboratories and offices.
What's the job really like?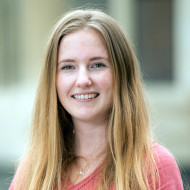 Ivory Goodier
Project Engineer
How did you get into chemical engineering?
"I enjoyed chemistry, physics and calculus at high school and found that chemical engineering combined these subjects nicely. Engineering seemed like a good choice, with lots of different career pathways."
What are the main skills you need to be a good chemical engineer? 
"Problem solving, critical thinking and communication are essential skills in my role. I'm currently based at an industrial site, where problem solving and critical thinking are required every day to tackle new and existing issues.
"Being able to communicate clearly with site staff is also essential for effective project delivery, as well as for general consulting."
What are some of the things you like about your job?
"I like the variety of work. I also enjoy seeing the real-world results of projects I have been a part of, and making a difference to a site's carbon emissions and energy consumption."
Are there good job prospects with a career in chemical engineering?
"There is plenty of demand for chemical engineers so there are good career prospects. It's also a great career path to take with many different opportunities, where you can make a real, positive difference to the environment.
"There are also many prospects available such as project management opportunities or gaining more technical responsibility as your career progresses."
Chemical engineer video
Emma Cross talks about life as a chemical engineer – 236 mins.
Kia ora.
I'm Emma and I'm a chemical engineer in the water and wastewater industry.
Chemical engineering is either putting chemicals into processes or taking them
out: with water we are taking chemicals out of it,
which would make people sick and maybe putting a few in to get a safe drinking
water that you're going to use.
So if more people are moving into a city and they need more water supply,
then we help design how to get that water to the people and how to treat it so
it is safe and at the other end with the wastewater,
treat that so it is healthy to be released back into the environment. We take
our water from natural resources like this river behind me.
The natural water is then taken here and treated at a water treatment plant.
And then it comes here where we use it for drinking water, showering,
toilet water, and watering our gardens.
So water itself is a chemical compound of hydrogen and oxygen known as
H2O. There are other chemicals that exist in water as well.
That is one of the reasons why throughout the country it'll taste a bit
different depending on where the water's come from and what chemicals are in
that water. So on the screen behind me is a process calculation.
It is something I would use day to day.
We always enter the flow rate of the treatment plant.
This is important because each treatment plant has a different size it treats to,
so in summer water demand might be quite high as everyone needs to water their
gardens. So my job is a lot of calculations on spreadsheets,
less so in the lab,
but more in this online space. So I studied a
degree in Chemical and Process Engineering that lasted 4 years and I now have
a degree with honours in Chemical and Process Engineering. Some of the people I
studied with have gone on to do food processing,
which I think would be very yum and very cool.
Some of them work at chocolate factories, which is awesome.
At school the subjects I took that are relevant to what I do now would be maths,
science, and English.
Surprisingly English has done me well as I guess I still have to write reports
day to day. My favourite thing about my job is that I get to help people in the
environment every day through providing safe drinking water and wastewater
to discharge that's not gonna make the environment sick.
Just get into it and there's different avenues to get into the role.
So don't be frightened.
Entry requirements
To become a chemical engineer you need to have a four-year Bachelor of Engineering or Bachelor of Engineering Honours degree specialising in any of the following:
biochemical
bioprocessing
biotechnology
chemical and materials
chemical and process
chemical technology
materials and process.
Employers in the food manufacturing industry also accept a three-year Bachelor's degree in any of the following:
food process engineering
food science
food technology.
To work in research and development a higher degree, such as a Master of Engineering or relevant PhD, is required.
Secondary education
A tertiary entrance qualification is required to enter further training. Useful subjects include chemistry, maths, physics, and construction, mechanical and processing technologies.
Personal requirements
Chemical engineers need to be:
careful and safety-conscious
able to work well in a team and unsupervised
analytical and accurate, with an eye for detail
patient and methodical
good at problem solving and decision making
able to work well under pressure.
Useful experience
Useful experience for chemical engineers includes:
work experience or internship with companies that use chemical engineering processes
project management or supervisory experience.
Physical requirements
Chemical engineers need to have good eyesight and hand–eye co-ordination.
Registration
BE (Hons) graduates who meet requirements (usually around five or six years of work experience) may apply to Engineering New Zealand to gain registration as a Chartered Professional Engineer (CPEng).
Find out more about training
Engineering New Zealand

(04) 473 9444 - hello@engineeringnz.org - www.engineeringnz.org
Check out related courses
What are the chances of getting a job?
Chemical engineers in demand
The number of chemical engineers is increasing but there are still not enough to meet demand. Demand is highest for experienced engineers, but there are still good opportunities for graduates.
Chemical engineer and the related job industrial engineer (process) appear on Immigration New Zealand's long-term skill shortage list. This means the Government is actively encouraging skilled chemical engineers from overseas to work in New Zealand.
According to the Census, 471 chemical engineers worked in New Zealand in 2018.
Opportunities for chemical engineers in water infrastructure and chemical products
Job opportunities for chemical engineers are growing in the water industry as the clean water and waste water infrastructure throughout the country gets upgraded. There is also reasonable demand for engineers to oversee products of chemical engineering such as infant formula and fertilisers. 
Work across a range of industries
Chemical engineers usually work for organisations that make products or process materials, across a range of industries, such as:
agriculture, forestry and fisheries
construction and infrastructure
electricity, gas, water and waste services
energy and mining
food, beverage and dairy processing
heavy industry such as petroleum production, steel smelters and refineries
plastics, pharmaceutical and chemical production
professional, scientific and technical consulting
wood, pulp and paper processing.
Some chemical engineers work for city or district councils, or at universities or research institutes.
Sources
Engineering New Zealand, 'Working as an Engineer', accessed June 2020, (www.engineeringnz.org).
Immigration New Zealand, 'Long Term Skill Shortage List', 27 May 2019, (www.immigration.govt.nz).
Ministry of Business, Innovation and Employment, 'Engineering Professionals Occupation Outlook', accessed June 2020, (www.mbie.govt.nz).
Stats NZ, '2018 Census Data', 2019.
Wilson, G, honorary treasurer, Institution of Chemical Engineers (IChemE), careers.govt.nz interview, May 2020. 
(This information is a guide only. Find out more about the sources of our job opportunities information)
Progression and specialisations
Chemical engineers may move into management or project management positions. They may also become consultants at engineering consulting firms, or set up their own consultancies. Some chemical engineers may work at polytechnics or universities as lecturers.
Chemical engineers may specialise in certain industry areas such as:
biochemicals
food processing
materials and manufacturing
petroleum or petrochemicals
pharmaceuticals.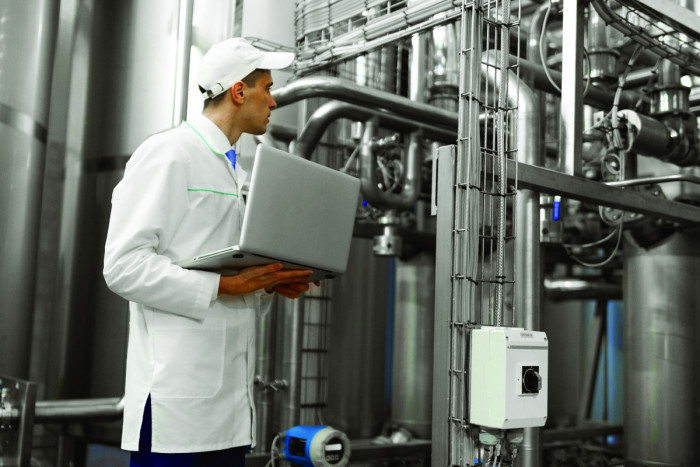 Last updated 17 March 2023