Pacific Work Connect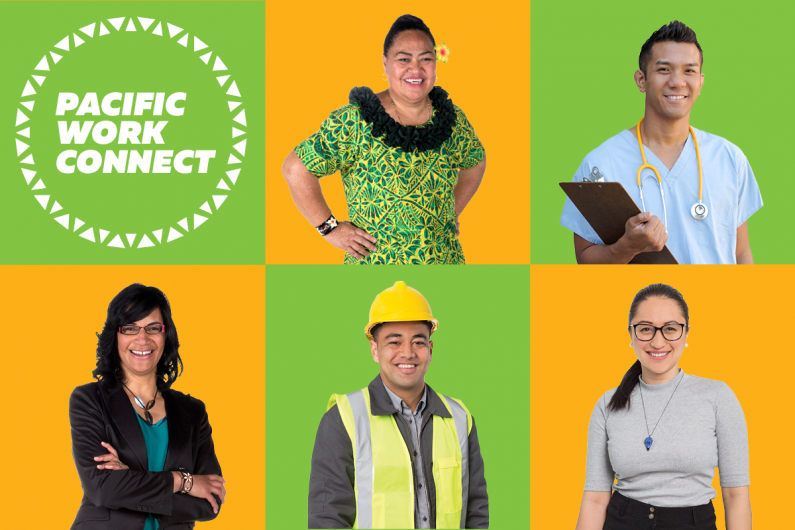 Pacific Work Connect is a free service to help eligible Pacific migrants in Auckland become job-ready in the New Zealand job market.
What's on this page?
Who can apply
You may be able to apply for Pacific Work Connect if you're a recent migrant from the Pacific, living in New Zealand
To apply for Pacific Work Connect you must:
be a recent migrant from the Pacific who has been in New Zealand for seven years or less
be living in the wider Auckland area
be looking for work or career progression opportunities.
You must also:
hold a Samoan Quota Visa or Pacific Access Category Visa – including principal applicants, partners and adult children (aged 18-24)
or hold New Zealand citizenship from the Cook Islands, Tokelau or Niue
or hold a Skilled Migrant Visa or Partner of a Skilled Migrant Visa
or hold a Student Visa and be studying at Level 7 or above. If you're completing a PhD, you are eligible during your studies. All other students must be within the last six months of their study
or hold a Work Visa and be the partner of a student 
or be a Principal Migrant who has held a Post-Study Work Visa after completing a Level 7 qualification in New Zealand, but has returned to post-graduate study due to not finding satisfactory, sustainable employment
or be a recent returnee with a Resident Visa who hasn't worked in New Zealand for the last five years.
How it works
The programme includes 10 hours of workshop and one-to-one career coaching, delivered by our Pacific career consultants.
What will you gain
You will learn about:
knowing your skills and talents
available job opportunities
how to look for a job that matches your skills
how to be confident when talking to employers.
How to apply
We have extended our eligibility criteria and are working on our registration form.
In the meantime, if you think you qualify for our programme, email us at pacificworkconnect@tec.govt.nz
Updated 28 Sep 2021