Questions you can ask at an interview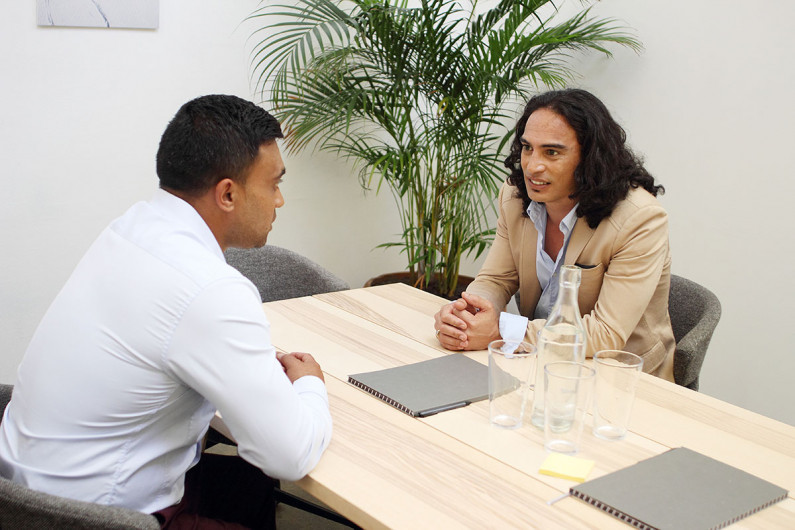 How to prepare questions to ask at an interview.
What's on this page?
It's important to ask questions during an interview as it shows you've thought about the job and what it will involve.
Ask questions about information that isn't available elsewhere. For example, don't ask about things that are answered on the organisation's website.
Some of the questions you've prepared may be answered during the interview. You'll need to keep track of these so that you don't ask a question about something that has been answered.
Questions you can ask
What type of work will you be doing?
Can you tell me more about the day-to-day duties and responsibilities of this position?
What would a day in the life of a _____ with your organisation look like?
What challenges will I have in this job?
What training and progression opportunities are there?
What kind of induction or training programme will I complete when I begin the job?
Will there be opportunities for increased responsibility?
Is there a regular performance review? How is this organised?
What are the people like?
Can you tell me about the team I will be working with?
How big is the team I will work with?
Does the team work closely with other teams?
What's the organisation like?
What is the culture of the organisation like?
What are the biggest challenges and opportunities the organisation is facing right now?
Where do you see the organisation headed in the next few years?
Questions not to ask
There are some questions you should avoid asking at an interview as they may give the interviewer a bad impression of you.
What does your company do?
You should research the company before you go to the interview.
How much does this job pay?
The interviewer may ask how much you'd expect to be paid for the job but you should avoid bringing this up yourself.
When can I take time off?
Don't discuss taking leave before getting a job offer as it can make the interviewer think you won't be committed to the job.
How many hours will I have to work each week?
Avoid questions like this as it can give the impression you want to do as little work as possible.
Updated 4 Nov 2020