Pay
Make-up artists who work in retail or salons usually earn
Make-up artists who work in TV or film usually earn
Source: The Makeup School, 2016.
Job opportunities
Chances of getting a job as a make-up artist are average for those new to the role, but good for experienced workers.
Pay
Pay for make-up artists varies depending on where they work and their level of experience. Make-up artists who work in retail are usually paid an hourly wage, and make-up artists who work in film are usually paid a weekly wage. 
Make-up artists who work in retail, cosmetic companies or salons can earn between $18 and $30 an hour.
Trainee make-up artists working in film and television can earn between $800 and $1000 for a 50-hour week.
Make-up designers who work on smaller film and television productions can earn between $2,000 and $2,500 for a 50-hour week.
Make-up designers who work on larger film and television productions can earn between $3,000 and $4,000 for a 50-hour week.
Make-up artists who work on film and television sets may get paid time and a half or double time for extra hours worked above 50 hours a week.
Source: The Makeup School, 2016.
(This information is a guide only. Find out more about the sources of our pay information)
What you will do
Make-up artists may do some or all of the following:
consult with clients, actors, producers or directors about the required look
apply make-up to clients for weddings, balls and other special occasions
apply make-up to presenters or actors for film, television and stage productions
style clients' hair
write make-up sheets that explain what make-up look should be applied
read scripts and research the period/era of the film or television productions
cast facial and body moulds for costumes – known as prosthetics
sell cosmetics
create videos for social media
keep make-up brushes and tools clean
give make-up lessons.
Skills and knowledge
Make-up artists need to have:
technical, artistic and practical knowledge of how to apply make-up
an understanding of different make-up products
knowledge of the latest make-up styles and colours
some basic hair styling skills (though many employers prefer qualified hairdressers)
an understanding of camera and lighting techniques
research skills, if working on productions set in a certain era, to make sure the correct make-up style is used.
Business, marketing, social media and sales skills are important for make-up artists who are self-employed.
Working conditions
Make-up artists:
usually work irregular hours or evenings if they work for film/theatre/television companies, and some evenings and weekends at salons or cosmetic stores
usually work in dressing rooms at television/film studios and theatres, in hairdressing salons or in cosmetic stores
may travel locally to clients' homes, and nationally or internationally to work on films, television programmes or fashion photo shoots
may have to work outdoors in a variety of weather conditions when working on location.
What's the job really like?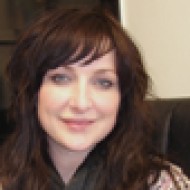 Aliana McDaniel
Make-up Artist
A continual learning experience
Aliana McDaniel's career as a make-up artist has taken her on photo shoots around the world.
"It's a job that involves lots of training. It's like an apprenticeship, and I think to become a really good make-up artist takes years because make-up changes and evolves all the time with fashion."
More to make-up than just colour
Aliana adds that there's a lot more to being a make-up artist than applying make-up and understanding colour.
"You have to know the bones of the face and how to work with light and dark concepts. You actually work with the bone structure to enhance natural beauty.
"A designer might say to me, 'I want a really smudgy black-eyed look for my model'. But if they use a model who has smaller eyes, then a strong look is not necessarily going to suit them. So you need to be able to recognise that at the beginning and suggest a compromise."
Entry requirements
There are no specific requirements for becoming a make-up artist, but most employers prefer you to have a qualification from a polytechnic or a make-up school.
Make-up artists gain many skills on the job. They need to keep up to date with trends in the fashion industry and the latest products by reading fashion and make-up magazines, and watching movies and theatre productions.
Creating a portfolio that shows your ideas and style can also help to get employers to notice you.
Secondary education
There are no specific secondary education requirements, but visual art, media studies or drama and theatre studies are useful.
Personal requirements
Make-up artists need to be:
able to relate well to a diverse range of people
friendly
flexible
competent at networking
confident finding their own work
good problem solvers
good listeners
reliable
good at time management.
Useful experience
Useful experience for make-up artists includes:
working as a beauty therapist, beautician or hairdresser
working at a cosmetic counter
working backstage at amateur theatre productions
customer service or retail work
pharmacy work.
Find out more about training
The Makeup School

09 376 6660 - enquiries@themakeupschool.co.nz - www.themakeupschool.co.nz

NZ Hair and Beauty Industry Training Organisation

(04) 499 1180 - enquiries@hito.org.nz - www.hito.org.nz
Check out related courses
What are the chances of getting a job?
Good demand for experienced make-up artists
Chances of getting work as an experienced make-up artist are good as:
more commercials, films and television programmes are being shot by foreign companies in New Zealand
more cosmetic companies are opening stores due to increased interest in make-up.
Need to be proactive to enter industry
Competition for entry-level positions is high, so new make-up artists need to actively network to find a job. You can improve your chances of getting a job by:
training at a make-up school which provides internships and job placements
having a positive attitude and a reputation for being pleasant to work with
having additional skills such as hairstyling, hairdressing, beauty therapy or customer service
doing volunteer work with an established make-up artist, or approaching organisations such as schools and drama schools to work on the make-up for their productions
being a member of industry organisations such as WIFT (Women in Film and Television)
making the most of opportunities to network by attending industry events
reading industry magazines, such as On Film, to find new film and television productions so you can contact the make-up designers for work
advertising on websites such as The Big Idea
having a professional presence on social media, even in your private pages
being proactive in marketing yourself by, for example, introducing yourself to costume designers and handing out your business card.
Types of employers varied
Make-up artists can work for a wide range of employers including:
beauty and hairdressing salons
television, film, magazine and theatre companies
department stores, as make-up consultants for leading brands
cosmetic stores and pharmacies
fashion design companies and magazines, working on fashion shoots.
Some make-up artists may work for mobile businesses that operate in clients' homes and many do freelance work or run their own businesses.
Sources
Ensor, D, co-director, The Makeup School, Careers New Zealand interview, 6 May 2016, (www.themakeupschool.co.nz).
Strang, E, 'New Zealand's Beauty Industry Booms', 11 January 2016, (www.theregister.co.nz).
Te Tai, C, 'New Zealand's Most Popular YouTube Stars', 5 October 2015, (www.thewireless.co.nz).
(This information is a guide only. Find out more about the sources of our job opportunities information)
Progression and specialisations
Experienced make-up artists may progress to become make-up designers. Make-up designers create the overall looks for a film, television commercial or show, fashion show or make-up collection.
Make-up artists may specialise in:
hairdressing and wig application
prosthetics – casting facial and body moulds for costumes
video tutorials
body painting.
Last updated 20 June 2017