Pay
Pay for interpreters varies depending on your employer, and whether you're a contractor working on call or a full-time employee.
Job opportunities
Chances of getting a job as an interpreter are average for most people, but good for those with skills in te reo Māori interpreting.
Pay
Pay for interpreters varies depending on your employer, and whether you're a contractor working on call or a full-time employee. Community interpreters generally charge per hour, whereas conference interpreters charge per day or half-day.
Most interpreters do not make enough from this work to support themselves, and need to have another job as well. Some work as translators.
Interpreters may be reimbursed for transport costs if they have to travel. Interpreters who are on call, or who work outside regular office hours, normally earn higher fees. 
(This information is a guide only. Find out more about the sources of our pay information)
What you will do
Interpreters may do some or all of the following:
listen to speakers over the telephone or face to face, and repeat what is said in the required language/sign language
interpret simultaneously (while the person is speaking) or consecutively (after the person has spoken)
travel with, and interpret for tourism or business groups
consult dictionaries and other reference materials to find the accurate meaning of words and terms
research specialist areas or subjects to prepare for different types of interpreting jobs.
Skills and knowledge
Interpreters need to have knowledge of:
English and at least one other language
cultures and customs of the people they work with
written and spoken English to a high level
the code of ethics for interpreters
different interpreting techniques
terms specific to their work (this may include medical, business and legal terms).
Knowledge of the Māori language may also be useful for interpreters in New Zealand.
Working conditions
Interpreters:
usually work part time and do freelance work, or work irregular hours, and some are on call 24 hours a day
work in a variety of settings such as courts, hospitals, offices and other workplaces
may travel locally or nationally, including with tourists and business groups.
What's the job really like?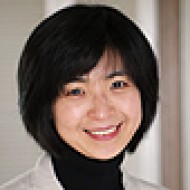 Kyong Ju Kim was teaching sociology at Victoria University of Wellington and had research experience in Singapore and Korea. However, the need for a more flexible job after she became pregnant saw her looking for a change in career direction.
Interpreting a flexible job
"I heard from a friend about working for Interpreting Wellington and I attended the training courses. Interpreting is a very flexible job so I could work and still have time for myself and my baby."
Meeting all types of people
Kyong Ju mainly interprets for new migrants who, she says, sometimes have a problem communicating because the way things work here is different. "As well as interpreting in any scenario you meet all kinds of people and deal with all sorts of topics so you need to have the background knowledge in both cultures to catch the subtleties."
Interpreting a constant learning process
She says interpreting also gives you the chance to observe people's experiences. "Sometimes there are emotional cases, perhaps with health issues, or disputes in court. I can see that people are very upset, but I have to remain calm. At times that can be very challenging."
Kyong Ju still does the occasional bit of lecturing, but says personally she likes interpreting better. "It's more interesting because it's a constant learning process – you learn a lot about life."
What's hot
It's a flexible job that allows you to work around other commitments.
You get to meet a wide variety of people and interpret a wide range of subjects.
What's not
You can be interpreting at some upsetting incidents such as at health and court-related situations.
The job requires a high degree of concentration and accuracy.
Entry requirements
To become an interpreter you must be highly fluent in two or more languages.
Māori interpreting
If you want to become a Māori-English or English-Māori interpreter, Te Taura Whiri i te Reo Māori (the Māori Language Commission) recommends:
a postgraduate qualification such as the University of Waikato's Postgraduate Diploma in Interpreting and Translating Māori
Te Taura Whiri i te Reo Māori's Te Toi Reo Māori Translators and Interpreters Certificate.
Sign language interpreting
To become a sign language interpreter, you need:
good knowledge of New Zealand Sign Language
a Bachelor in New Zealand Sign Language and English Interpreting or an equivalent overseas qualification.
The Ministry of Education offers sign language interpreting scholarships to students who intend to work with children in the education sector.
Sign language interpreters may also attend courses on educational interpreting, deaf/blind interpreting, and minimal language skill interpreting (signing for deaf people with few sign language skills).
Interpreting in other languages
Interpreting New Zealand offers training to become an interpreter in New Zealand.
The New Zealand Society of Translators and Interpreters (NZSTI) provides a list of academic courses available in New Zealand. It also offers registration, which is not compulsory.
Secondary education
Useful secondary school subjects include English, languages, history and geography.
Personal requirements
Interpreters need to be able to:
concentrate for long periods
relate to people from a wide range of cultures and make their clients feel comfortable
be good listeners
react quickly and work well under pressure
cope with a wide variety of subjects and situations
keep information private
analyse information quickly.
Interpreters also need to have a good memory and good comprehension skills.
Useful experience
Useful experience for interpreters includes:
work with people from different cultures, or new migrants
work in professional sectors such as law enforcement, scientific, legal, technical or medical environments
living and working overseas – for example, going on a student exchange programme
language study.
Physical requirements
Interpreters need to have good hearing (with or without hearing aids). They also need stamina, as they often have to work long and irregular hours.
Registration
Interpreters can register with The New Zealand Society of Translators and Interpreters (NZSTI), though this is not compulsory. 
Find out more about training
Deaf Association of New Zealand (Inc)

Interpreting New Zealand

Māori Language Commission

NZ Sign Language Tutors Association (NZSLTA)

NZ Society of Translators and Interpreters Inc (NZSTI)

Sign Language Interpreters Association of New Zealand
Check out related courses
What are the chances of getting a job?
Skill in certain languages or specialist areas can boost chances of finding interpreting work
Skilled te reo Māori interpreters are in shortage, so demand for them is high.
Other languages that are in relatively high demand in New Zealand are: 
New Zealand Sign Language
Mandarin and Cantonese
Pacific Island languages, particularly Samoan and Tongan
Hindi
Spanish.
Knowledge in a specialised area, such as health or law, also increases your chances of finding work as an interpreter.
According to the Census, 528 interpreters worked in New Zealand in 2018.
Increased immigration creates some opportunities for interpreters
More migrants from non-English-speaking countries have been coming to New Zealand, which creates some opportunities for interpreters. They are sometimes called in to help migrants resettle, which can involve interpreting at medical and Inland Revenue appointments.
Interpreters work in a range of settings
A few interpreters are full-time employees, but most work part time, on contract, and may supplement their income with other jobs.
Interpreters can work for:
private interpreting and translating businesses
interpreting associations and governing bodies
Parliament and government departments such as the Waitangi Tribunal
schools, universities, and community education centres
hospitals
the police, prisons and courts
tour buses
theatres, where they interpret live performance.
Sources
Ministry of Business, Innovation and Employment, '2006-2014 Occupation Data' (prepared for Careers New Zealand), 2015.
Spiessl, K, national secretary, New Zealand Society of Translators and Interpreters, Careers New Zealand interview, April 2016.
Stats NZ, '2018 Census Data', 2019.
Te Taura Whiri i te Reo Māori (the Māori Language Commission) website, accessed March 2016, (www.tetaurawhiri.govt.nz).
(This information is a guide only. Find out more about the sources of our job opportunities information)
Progression and specialisations
Interpreters may gain experience working for a government department or commercial service before starting their own business.
With further training, interpreters can move into translation work (converting written material from one language to another).
Interpreters may choose to specialise in:
court interpreting
sign language interpreting
particular languages
subjects such as medical or legal areas.
Last updated 16 September 2020