Tertiary Lecturer
Pūkenga Whare Wānanga
Alternative titles for this job
Tertiary lecturers teach at universities, colleges of education, polytechnics, wānanga and other post-secondary education providers. They may carry out research to be published.
Pay
Tertiary lecturers usually earn
Senior tertiary lecturers usually earn
Source: Tertiary Education Union.
Job opportunities
Chances of getting a job as a tertiary lecturer are good due to a shortage of workers.
Pay
Pay for tertiary lecturers varies depending on qualifications and experience, the size and type of institution and the collective pay agreements.
Polytechnics and institutes of technology
Tertiary lecturers at polytechnics and institutes of technology usually earn between $48,000 and $79,000 a year.
Senior lecturers can earn up to $90,000 and principal lecturers can earn up to $102,000.
Universities
University lecturers usually earn between $69,000 and $92,000 a year.
Senior lecturers can earn up to $115,000.
Associate professors can earn between $113,000 and $139,000.
Professors can earn from $132,000 to $177,000.
Source: Tertiary Education Union, 'Collective Employment Agreements 2016-2018'.
(This information is a guide only. Find out more about the sources of our pay information)
What you will do
Tertiary lecturers may do some or all of the following:
prepare and give lectures, workshops and tutorials to students
prepare and mark assignments, essays and exams
give academic advice to students and supervise their research
do research, write reports and publish articles on their subject area
attend and present at conferences on their subject area.
Skills and knowledge
Tertiary lecturers need to have:
up-to-date knowledge of their subject area
teaching and lecturing skills
research skills, and up-to-date knowledge of research methods
skills in different styles of writing, such as writing courses, lectures and research
knowledge of assessment methods and regulations.
Working conditions
Tertiary lecturers:
usually work regular business hours
work in lecture theatres, classrooms, workshops, libraries, offices and laboratories. They may also teach students at work placements, such as boats, farms and kitchens
may travel within New Zealand and overseas to conferences and meetings, and to do research.
What's the job really like?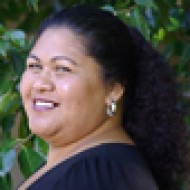 Manutai Leaupepe
Tertiary Lecturer
Inspiring students to be great teachers
Education lecturer Manutai Leaupepe describes her job as inspiring students to become great teachers.
"I love challenging students. When I'm teaching I see them say to themselves, 'What is she talking about?' and then I provide an example and they get it – like someone's paid the power bill and the lights have gone on!"
Helping Pasifika teachers to empower their community
Apart from her job teaching students to become qualified early childhood teachers, Manutai also teaches education students in the Pasifika specialisation programme. "Being able to train our people to go back into their centres and empower their community is another motivation for me to teach," she says.
Least favourite parts of the job involve marking and administration
Manutai's least favourite parts of the job are marking and administration, followed by research. "I know I have to do them, but I'd rather be teaching. Although the research has made me more knowledgeable, it hasn't changed who I am and what I stand for. If I'm unable to share what I've got and impart it to someone else, what is the point in me having all those letters behind my name?"
Entry requirements
Entry requirements for tertiary lecturers vary depending on where you want to teach.
Universities
To lecture at a university you need to be studying towards or have completed a Master's degree, or have a Doctorate. You also need experience in teaching and research. Having published research is an advantage.
Polytechnics and institutes of technology
To lecture at a polytechnic or institute of technology you usually need a minimum of a national diploma and work experience in the subject you teach.
Secondary education
A tertiary entrance qualification is required to enter further training.
Personal requirements
Tertiary lecturers need to be:
excellent at communicating, including being able to network effectively with other academics and professionals
good at planning and organising
able to understand different cultures
skilled at analysing information
skilled at using problem-solving skills
approachable and open-minded
enquiring and accurate when carrying out research.
Useful experience
Useful experience for tertiary lecturers includes:
work in your field of subject expertise
teaching experience.
Check out related courses
What are the chances of getting a job?
Lecturer shortage due to a range of factors 
The shortage of lecturers is due to:
an ageing workforce, with many lecturers retiring
academics moving between universities, including overseas establishments, for career progression
highly qualified candidates taking up roles as scientists, technologists and researchers in the private sector in New Zealand and overseas
too few candidates with higher tertiary qualifications
growing demand by industry for people with tertiary qualifications. 
A 2011 Universities of New Zealand report estimated universities would need an extra 560 to 920 academic staff each year until 2020. Currently, about 500 academic staff are recruited each year.
The roles of university lecturer and post-doctoral fellow appear on Immigration New Zealand's immediate skill shortage list. This means the Government is actively encouraging skilled tertiary lecturers from overseas to work in New Zealand.
Opportunities for lecturers with proven research record
A major focus of lecturers is publishing research, particularly research that has commercial value. This focus has increased demand for senior academic staff with a proven research record.
More part-time and casual roles
The cost of hiring more senior staff has led to a trend towards employing more lecturers in part-time and casual teaching and/or research positions. Part-time and casual staff are increasingly being employed to meet the demand for academic courses, to complete projects within tight timeframes and to fill staffing gaps.
Lecturers of applied subjects in demand
The strongest demand for tertiary lecturers is in applied fields such as health, sciences, physical and social sciences, environmental studies and engineering.  
Types of employers varied
Tertiary lecturers can work for institutions such as:
universities
polytechnics
institutes of technology
wānanga
private tertiary providers.
Sources
BERL Economics, 'Academic Workforce Planning - Towards 2020', January 2011, (www.anzam.org).
Immigration New Zealand, 'Immediate Skill Shortage List', 25 June 2018, (www.immigration.govt.nz).
Ministry of Education, 'The Changing Structure of the Public Tertiary Education Workforce', May 2013.
(This information is a guide only. Find out more about the sources of our job opportunities information)
Progression and specialisations
Tertiary lecturers may move into more senior academic roles such as senior lecturer, associate professor and professor roles.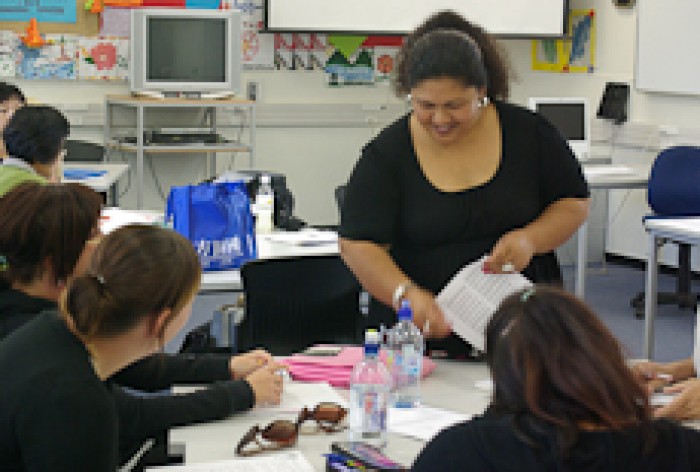 Last updated 16 February 2019