Author
Kaituhi Pukapuka
This job is sometimes referred to by alternative titles
Authors write stories, scripts, poems or plays for publication or production, to entertain and inform people.
Pay
How much an author earns depends largely on the success of their works.
Source: New Zealand Society of Authors, 2016.
Job opportunities
Chances of getting a job as an author are poor due to the small size of the New Zealand market, and the challenge of getting work published overseas.
Pay
The amount an author earns depends largely on the success of their works.
Some authors gain grants from Creative New Zealand or residencies, or the use of a house or apartment for a set period, which is often accompanied by a living allowance.
Many authors do freelance writing work to supplement their income.
Source: New Zealand Society of Authors, 2016.
(This information is a guide only. Find out more about the figures and diagrams in our job information)
What you will do
Authors may do some or all of the following:
choose and research topics to write about
write and revise their material
prepare their work for publication and find a publisher or producer
discuss further revisions with an editor
publish their work online
attend book launches and publicity events
give public readings
run writing classes.
Skills and knowledge
Authors need to have:
excellent writing skills
knowledge of different writing styles
knowledge of grammar, vocabulary and spelling
knowledge of the topics they write about
the ability to promote themselves.
Working conditions
Authors:
work the hours that suit them best, but often get the best results by setting aside a certain amount of time or words to complete each day for writing
work wherever it suits them, including offices, libraries, or their homes
may travel locally, around New Zealand or overseas when researching information or publicising their work.
What's the job really like?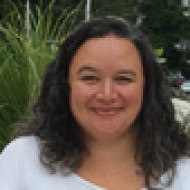 What does an author typically do?
"In the research phase, I'm typically out and about researching. Meeting people, going to galleries or going wherever the information is that I want to learn. If I'm writing, I spend quite a bit of the day actually writing and I set myself a word target for the day."
What is the hardest part about being an author?
"Most of my writing career I've also had a day job. Finding money can be hard. We're lucky in New Zealand because you can apply for funding from Creative New Zealand and you can get writers' residencies. The difficult bit is selling yourself or your brand to get the funding or residencies."
What is the best part of being an author?
"I get to do what I love. Along the way you get to meet people who enjoy what you've created."
What advice do you have for aspiring authors?
"Read! Read, read, read! Read everything you can, especially in the genre you want to write in. Go and see movies and look at art. Notice how other artists use the tools of language to get ideas across and make you feel things. Be open-minded to experiences as much as you can, because you can draw on those experiences in your writing."
Whiti Hereaka is of Ngāti Tūwharetoa and Te Arawa descent.
Entry requirements
There are no specific requirements for becoming an author. However, you do need excellent writing skills and you must be disciplined and dedicated. 
Authors who specialise in a subject matter, such as those who write textbooks, need expertise in their chosen field. This may require tertiary education in that area.
To get published, most authors need to first present their ideas or writing to publishers.
Secondary education
There are no specific secondary education requirements to become an author, but English and other essay-based subjects are useful.
Additional requirements for specialist roles:
To specialise as an author in a specific subject matter, such as law, medicine or accounting, you may need to do the relevant tertiary qualification.
Personal requirements
Authors need to be:
imaginative and creative
disciplined
inquisitive and good at observation and listening
able to accept criticism
adaptable
skilled at research and planning
problem-solvers
happy working on their own.
You need to have discipline and motivation because often you're working for yourself, by yourself on a project no one else really cares about.
Useful experience
Useful experience for authors includes:
work as a journalist
film, theatre or television work
other writing work
other artistic work.
Find out more about training
Zeroland

New Zealand Society of Authors

(09) 379 4801 - office@nzauthors.org.nz - www.authors.org.nz
Check out related courses
What are the chances of getting a job?
Most authors need another source of income
Most authors in New Zealand do freelance work or only write part time, and supplement their income by working other jobs.
Getting published in New Zealand or overseas is difficult, but completing a recognised writing programme improves your chances.
Self-promotion important for authors
Authors need to be able to market themselves. Some are now publishing their work online, or blogging to build their brand and audience.
Authors commonly work for themselves
Most authors are self-employed.
Occasionally authors use their writing skills in journalism, copywriting, scriptwriting or teaching, and work full time for employers such as:
publishing houses
education institutions
media outlets
film, radio and television companies.
Sources
Buckingham, G, author, Careers New Zealand interview, March 2016.
Hereaka, W, author, Careers New Zealand interview, March 2016.
Mewburn, K, author and New Zealand Society of Authors president, Careers New Zealand interview, March 2016.
Ministry of Business, Innovation and Employment, '2006-2014 Occupation Data' (prepared for Careers New Zealand), 2016.
Progression and specialisations
Authors may use their writing skills to move into areas such as public relations or journalism.
Authors usually specialise as a:
Dramatist/Playwright

Dramatists/playwrights write scripts for plays and other theatre productions.

Non-fiction Author

Non-fiction authors write factual works such as books on historical events.

Novelist

Novelists write fiction books and may specialise in writing in a particular genre such as romance or science fiction.

Poet

Poets write poems, usually published in collections of works.

Scriptwriter

Scriptwriters write scripts for television and film.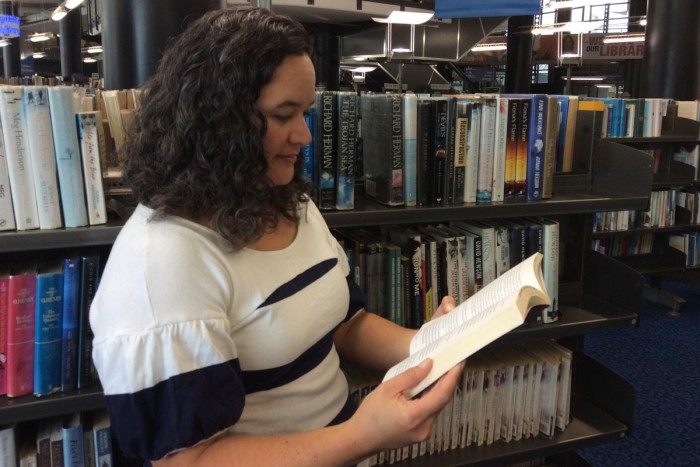 Last updated 19 June 2017