Technical Writer
Kaitito Hangarau
Alternative titles for this job
Technical writers create content for printed and online media, such as user guides, manuals, intranet and website pages, and present it in a way that can be easily accessed and understood.
Pay
New technical writers usually earn
Technical writers with one to four years' experience usually earn
Source: TechCommNZ, 2017.
Job opportunities
Chances of getting a job as a technical writer are good due to high demand for their skills.
Pay
Pay for technical writers varies depending on their skills, experience, and the type and size of organisation they work for.
New technical writers can expect to earn about $45,000 to $60,000 a year.
Technical writers with one to four years' experience earn between $60,000 and $100,000.
Experienced technical writers in management positions can earn up to $130,000.
Self-employed technical writers usually earn between $35 and $120 an hour.
Source: TechCommNZ, 2017.
(This information is a guide only. Find out more about the sources of our pay information)
What you will do
Technical writers may do some or all of the following:
work with managers, developers, users and other interested parties to identify their information needs
plan, research and create clear, accurate content such as instructions, standard operating procedures, forms and policies
create content in various forms such as video, web, audio, hard copy and interactive eLearning
analyse work tasks, and manage documentation projects
design the layout and structure of documents
create language and style guides
design and draw business, scientific or technical diagrams/charts
edit work of other writers for consistency and clarity
test content for its usability
manage translations.
Skills and knowledge
Technical writers need to have:
ability to analyse, interpret, simplify and communicate technical information
knowledge of the specialist area they are writing about
ability to edit, design and lay out technical documentation
skills in word processing, web publishing and graphic design.
Working conditions
Technical writers:
usually work regular business hours, but may be required to work long or irregular hours depending on project deadlines
usually work from offices but may work from home if self-employed.
What's the job really like?
Jon Hertzig
Technical Communicator
What do you like about technical writing?
"I like the analytical aspect – figuring out how best to organise the information and present it clearly is like solving a puzzle. And it's gratifying to get positive feedback or be called back by a company for another job."
What do you write?
"Everything from software design specifications and user guides to vehicle inspection manuals, standards for councils and procedures for banks upgrading their technology."
What skills do you need as a technical writer?
"You need to be a skilled questioner. You can only document what you're given and sometimes people are not particularly articulate, so it helps if you ask a lot of questions.
"There was a classic example where the written instruction said, 'When you get to this point press any key', and someone came back to us and said they couldn't find the ANY key on their keyboard! It was a reminder that a good technical communicator does not assume any knowledge from readers."
Entry requirements
There are no specific entry requirements to become a technical writer. However, excellent writing skills are required and most employers look for people with a tertiary qualification such as an English degree or certificate in technical communication.
Tertiary qualifications in subjects such as science, engineering, electronics, computer science or commerce are valuable for technical writers in industries where this subject knowledge is required. 
Secondary education
A tertiary entrance qualification is required to enter further training. Useful subjects include English, te reo Māori, digital technologies and design and visual communication (graphics).
Personal requirements
Technical writers need to be:
excellent communicators, both in writing and orally
quick learners 
approachable, and able to relate to a wide variety of people 
good at planning, time management and project management 
methodical, persistent and determined.
You need to have an analytical mind. Any type of documentation you do is like solving a puzzle, so you need to be very organised, a clear thinker, able to get a good overview of something, and see processes very clearly in your mind.

---

Janet Marianne Jackson

Technical Communicator
Useful experience
Useful experience for technical writers includes:
experience in the field they are writing about
writing, editing or publishing work
experience in the information technology industry.
Find out more about training
TechCommNZ - Technical Communicators Association of New Zealand

thepresident@techcomm.nz - www.techcomm.nz
Check out related courses
What are the chances of getting a job?
Strong demand for technical writers
Demand for technical writers is strong due to:
companies and organisations needing to have properly documented policies, processes and procedures
the large number of computer software products and electronic products that need easy-to-understand documentation
growing intranet and internet use, which has created more job opportunities for people with technical writing skills
growing recognition of the value of clear and concise information, especially online.
Your chances of securing a job are best if you join a professional organisation such as TechCommNZ, create wide networks, and build up a good reputation. 
According to the Census, 546 technical writers worked in New Zealand in 2018.
Types of employers varied
Employers of technical writers include:
private companies
government agencies
computer companies and software developers
electronics and equipment manufacturers.
Many technical writers are self-employed and work on contract.
Sources
Evans, M, president, TechCommNZ, Careers Directorate – Tertiary Education Commission interview, November 2017.
Stats NZ, '2018 Census Data', 2019.
TechCommNZ, 'Becoming a Technical Communicator', accessed November 2017, (www.techcomm.nz).
(This information is a guide only. Find out more about the sources of our job opportunities information)
Progression and specialisations
Technical writers may progress into jobs in other areas that require good writing skills such as communications, policy analysis or editing.
They may also move into management roles such as managing a team of technical writers.
Technical writers may specialise in fields such as:
science
computing
engineering
information technology
eLearning development
content strategy
UX (user experience) design.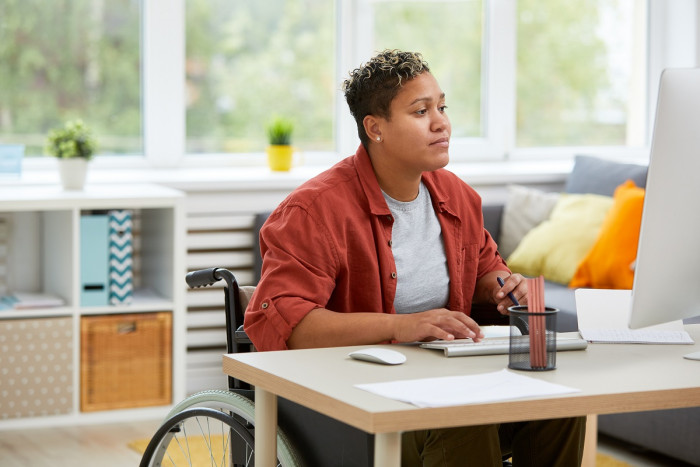 Last updated 12 May 2021