Copywriter
Kaituhi Pānui
Alternative titles for this job
Copywriters design and create print, digital, social media, video, television and radio advertisements.
Pay
Junior copywriters usually earn
Senior copywriters can earn
Source: The Creative Store, 2023
Job opportunities
Chances of getting a job as a copywriter are poor due to high competition for limited vacancies.
Pay
Pay for copywriters varies depending on experience and where they work.
Junior copywriters usually earn between $47,000 and $60,000 a year.
Intermediate copywriters usually earn between $65,000 and $90,000.
Senior copywriters usually earn between $110,000 and $160,000.
Self-employed copywriters' pay may vary as they work on contract.
Source: The Creative Store, 'Salary Survey 2023', 2023.
(This information is a guide only. Find out more about the sources of our pay information)
What you will do
Copywriters may do some or all of the following:
follow instructions (briefs) from clients or account managers
develop creative ideas with an art director and other team members
research the product, the client and the client's audience
write and edit advertising (copy) for print, mail, social media, television, radio, packaging, or the internet
co-ordinate social media for an organisation
pitch ideas to clients
choose and work with actors, photographers, designers, printers and directors
supervise the production of advertisements
keep up to date with the latest trends in art, design, fashion, marketing, music and popular culture
check the success of advertising campaigns and make changes.
Skills and knowledge
Copywriters need to have knowledge of:
persuasive and creative writing techniques such as scriptwriting
spelling, grammar and vocabulary
research methods
HTML (coding for web writing)
user design processes
writing to a brief and keeping a consistent style for a brand
online marketing, including techniques such as search engine optimisation
effective advertising and marketing methods
the products or services they are writing about
a range of cultures and human behaviour
current trends and issues, and what is happening in the advertising and marketing industries.
Copywriters who are self-employed also need to have business skills.
Working conditions
Copywriters:
usually work regular business hours, but may work longer hours to meet deadlines
usually work in offices
may work in stressful conditions, as they work to deadlines
may travel to clients' workplaces to be briefed about what the client wants, or visit worksites to research products or services.
Entry requirements
There are no specific requirements to become a copywriter. However, employers may prefer you to have a tertiary qualification, such as a diploma or degree, in communications, journalism, marketing or writing. 
Employers may want to see a portfolio of your work. This could include examples of print adverts, marketing mail, blog posts and videos.
Secondary education
There are no specific secondary education requirements to become a copywriter. However, English, design and visual communication (graphics), digital technologies, media studies and te reo Māori are useful.
Personal requirements
Copywriters need to be:
creative and imaginative
able to pay attention to detail
organised
good communicators who can build relationships quickly
able to work well under pressure
able to solve problems
able to respond well to criticism
confident.
Useful experience
Useful experience for copywriters includes:
creative writing and design work
sales and marketing jobs
social media work
photography
composing or playing music.
Find out more about training
Association of NZ Advertisers Inc (ANZA)

Commercial Communication Council (Comms Council)

Marketing Association of New Zealand

Public Relations Institute of NZ (PRINZ)
Check out related courses
What are the chances of getting a job?
High competition for limited number of copywriter jobs
Competition for copywriter jobs is high due to:
New Zealand's small market, which means the number of advertising agencies is small
more people graduating with qualifications in subjects such as creative writing and marketing, then applying for copywriter jobs
employers increasingly using overseas copywriters, who can cost less than New Zealand copywriters.
According to the Census, 444 copywriters worked in New Zealand in 2018.
Chances best for multi-talented copywriters
You have a better chance of securing a copywriter job if you can:
do a range of tasks such as create design briefs, write for the internet and make online videos
co-ordinate, create, monitor and analyse social media
write content  that uses search engine optimisation (SEO) techniques (to make sure content ranks highly in internet searches)
analyse complex data and write about it.
Types of employers varied
Copywriters may work for:
advertising agencies
public service marketing and communication departments
marketing departments in businesses
not-for-profit organisations
websites
radio and television stations.
Many copywriters are self-employed.
Sources
Association of New Zealand Advertising, 'Challenges in Advertising Today', 20 July 2017, (www.anza.co.nz).
Association of New Zealand Advertising, 'Digital Ad Spend Increases but Questions Remain', 29 May 2017, (www.anza.co.nz)
Association of New Zealand Advertising, 'How Can Advertisers Stay Afloat in Today's Market?', 12 May 2017, (www.anza.co.nz).
Brenner, M, 'The Future Marketing Trends that Rocked 2017', 3 January 2018, (www.marketinginsidergroup.com).
The Commercial Communications Council, 'Advertising Pays: The Economic, Employment and Business Value of Advertising', 2017, (commscouncil.nz). 
Curtis, F, 'How Technology is Changing the Future of Copywriting', 10 March 2017, (www.scripted.com).
Feeley, M, 'The Future of Digital Marketing: Predictions for 2018', 20 December 2017, (www.thedrum.com).
Gruhler, T, 'Five Trends Shaping the Future of Marketing', 18 April 2018, (www.forbes.com).
Hays, 'January-June 2018, Jobs in Demand in Marketing and Digital', 2018, (www.hays.net.nz).
Ministry of Business, Innovation and Employment, 'Occupation Outlook – Marketing and Advertising Professionals', accessed May 2018, (www.mbie.govt.nz).
SEEK, 'Industry Spotlight – Marketing and Communications', accessed May 2018, (www.seek.co.nz).
Stats NZ, '2018 Census Data', 2019.
(This information is a guide only. Find out more about the sources of our job opportunities information)
Progression and specialisations
Copywriters may progress to set up their own businesses or go into management.
They may also become art or creative directors, and advertising or marketing specialists.
Copywriters may specialise in:
bid writing (bid applications to get advertising contracts)
long-copy work (writing content that is more than 1,000 words long)
publishing print advertising such as booklets or mail
radio and television advertising
copywriting that uses search engine optimisation (SEO) techniques (to make sure content ranks highly in internet searches)
social media such as Facebook posts
website content like blogs and videos.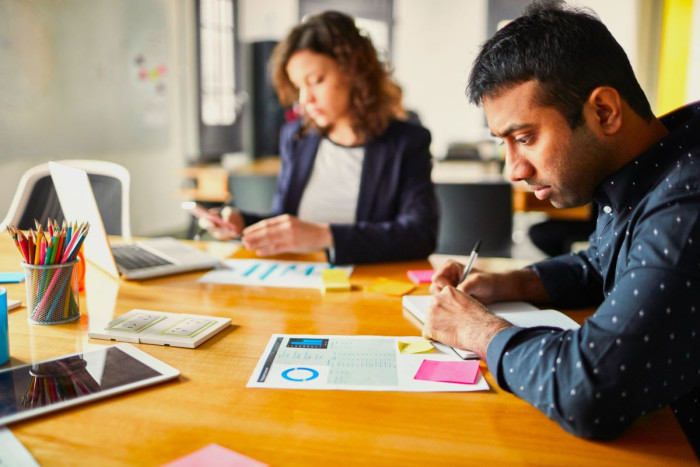 Last updated 14 November 2023