Purchasing/​Supply Officer
Āpiha Hoko
This job is sometimes referred to by alternative titles
Purchasing/supply officers buy or supply equipment, materials and services at the best price and quality for an organisation.
Pay
Purchasing/supply officers usually earn
Purchasing/supply managers usually earn
Source: Ministry of Business, Innovation and Employment, 2017.
Job opportunities
Chances of getting a job as a purchasing/supply officer are good due to high demand for the role.
Pay
Pay for people working in purchasing and supplies varies depending on their level of responsibility.
Purchasing/supply officers may earn between $45,000 and $65,000 a year.
Senior purchasing/supply officers usually earn between $70,000 and $110,000.
Purchasing/supply managers and chief purchasing officers can earn between $140,000 and $200,000.
Depending on experience and ability, people may also get bonuses and other benefits such as a company car.
Source: Ministry of Business, Innovation and Employment, 2017.
(This information is a guide only. Find out more about the figures and diagrams in our job information)
What you will do
Purchasing/supply officers may do some or all of the following:
work with staff and management to define their needs
keep up to date with market trends in the industry in which they work
research and identify new suppliers
strategise communicating and working with suppliers for orders
build relationships and negotiate prices with suppliers 
order and purchase goods and services that the business needs
keep accurate records of payment and delivery of goods and services.
Skills and knowledge
Purchasing/supply officers need to have knowledge of:
the organisation and industry they work for
the specifications of the products they deal with
procurement strategies
the pricing and availability of products they deal with
laws regarding contracts and buying and selling of goods and services, such as the Sale of Goods Act and Commerce Act
electronic inventories.
Working conditions
Purchasing/supply officers:
work normal business hours
work in offices or sometimes in areas where the products they supply might be used
may travel domestically or internationally to find suppliers.
What's the job really like?
John Hawkes
Procurement Manager
Keeping the plant running
John Hawkes works in the largest sawmill in Australasia and it's his job to make sure that the plant can keep running. His responsibility is to ensure that if any part of the plant breaks down, there is a replacement available. He's in charge of sourcing, purchasing and tracking millions of dollars worth of highly specialised stock – and providing any part at a moment's notice.
"If it's an emergency they want something, they want it now, and they want to take it now!"
Satisfaction as systems deliver
And he's always been able to deliver. "We can always get a repair done. We've had no majors. We haven't stopped the mill because we haven't had a part."
"I find the whole job satisfying, the fact that there's a bit of dependency on me to do my job well and if I do my job well then things run smoothly. If you didn't do your job well you'd soon hear about it."
Strangest purchase?
The strangest thing John has had to purchase? Wood. "We produce it in packet lots so you can't go and open up a packet because you need a piece of wood. We go off-site to buy our wood for any jobs on-site."
Entry requirements
There are no specific entry requirements to become a purchasing/supply officer, however most employers require a tertiary qualification. 
A tertiary qualification in procurement or purchasing and supply management can be useful.
Secondary education
There are no specific secondary education requirements to become a purchasing/supply officer. However, maths, accounting, chemistry, physics, technology and English to at least NCEA Level 2 are useful.
Personal requirements
Purchasing/supply officers need to be:
good at communicating
able to follow a budget
good at planning and time management
methodical and accurate, with an eye for detail
good at negotiating
able to work well under pressure.
You've got to be customer orientated, service orientated, have an eye for detail, be able to count, and to get on with all sorts of different people!

John Hawkes

Procurement Manager
Useful experience
Useful experience for purchasing/procurement officers includes:
customer service
administrative work
accounting or financial work
work in stores and warehousing.
Find out more about training
New Zealand Procurement Academy

procurement@mbie.govt.nz - www.procurement.govt.nz
Check out related courses
What are the chances of getting a job?
High demand for purchasing/supply officers
It is increasingly important for businesses to find the best deals, so the need for purchasing/supply officers is growing. There are currently more job vacancies than applicants, so the job is in high demand.
Industries with the strongest need for purchasing/supply officers are social and community, IT and communications, and construction and infrastructure.
Get into a graduate programme
The Ministry of Business, Innovation and Employment (MBIE) run a procurement programme for graduates. This is an excellent way to enter the role. You can improve your chances by demonstrating good relationship-building skills.
Types of employers varied
Most medium to large organisations employ purchasing/supply officers to buys the goods needed for their organisation. 
Sources
Careers New Zealand research, April 2017.
Gillespie, E, senior advisor – capability development, Ministry of Business, Innovation & Employment, Careers New Zealand interview, April 2017.
Ministry of Business, Innovation and Employment, '2006-2014 Occupation Data' (prepared for Careers New Zealand), 2015.
The Treasury, 'Half Year Economic and Fiscal Update', December 2016.
Progression and specialisations
Purchasing/supply officers may progress to a management role such as procurement manager, or onto a senior leadership team.
They may specialise in a particular industry, such as IT and communications.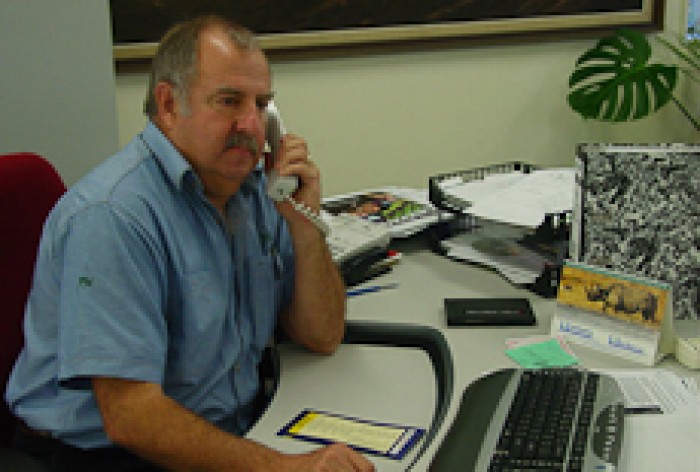 Last updated 16 October 2017