Purchasing/​Supply Officer
Āpiha Hoko
Alternative titles for this job
Purchasing/supply officers buy or supply equipment, materials and services at the best price and quality for an organisation.
Pay
Purchasing/supply officers usually earn
Purchasing/supply managers usually earn
Job opportunities
Chances of getting a job as a purchasing/supply officer are good due to a shortage of workers and increasing demand for their services.
Pay
Pay for purchasing/supply officers varies depending on skills, experience, the type of work they do and where they work. 
Purchasing/supply officers with one to three years' experience usually earn between $47,000 and $83,000 a year.
Purchasing/supply officers with more than three years' experience can earn up to $110,000.
Purchasing/supply managers can earn between $69,000 and $196,000.
Depending on experience and ability, they may also get bonuses and other benefits such as a company car.
Source: NZPICS, Lawson Williams Specialist Recruitment 'NZ Supply Chain Salary Survey', 2019.
(This information is a guide only. Find out more about the sources of our pay information)
What you will do
Purchasing/supply officers may do some or all of the following:
work with staff and management to define their purchasing needs
keep up to date with market trends in the industry they work
research and identify new suppliers
build relationships and negotiate prices with suppliers 
order and purchase goods and services that the business needs
keep accurate records of payment and delivery of goods and services.
Skills and knowledge
Purchasing/supply officers need to have knowledge of:
the organisation and industry they work for
the specifications of the products they deal with
procurement strategies
the pricing and availability of products they deal with
laws regarding contracts and buying and selling of goods and services, such as the Sale of Goods Act and Commerce Act
electronic inventories.
Working conditions
Purchasing/supply officers:
work normal business hours
work in offices or at places where they supply goods and services  
may travel domestically to find suppliers.
Entry requirements
There are no specific requirements to become a purchasing/supply officer as you gain skills on the job. However, many employers prefer to hire purchasing/supply officers who have or are working towards a qualification. 
A tertiary qualification in procurement or purchasing and supply management can be useful.
University students who want to work in a government purchasing/supply role can apply for the New Zealand Government Procurement two-year graduate training programme. 
Secondary education
No specific secondary education is required for this job, but maths, accounting and business studies to at least NCEA Level 2 are useful.
Personal requirements
Purchasing/supply officers need to be:
good at communicating
able to follow a budget
good at planning and time management
methodical and accurate, with an eye for detail
good at negotiating
able to work well under pressure.
Useful experience
Useful experience for purchasing/supply officers includes:
customer service
administrative work
accounting or financial work
work in stores and warehouses.
Find out more about training
New Zealand Government Procurement

procurement@mbie.govt.nz - www.procurement.govt.nz
Check out related courses
What are the chances of getting a job?
High demand for purchasing/supply officers
The demand for purchasing/supply officers is growing as businesses and government agencies aim to run more efficiently and profitably. The COVID-19 pandemic has created further demand for purchasing/supply officers because businesses need to have a good supply chain for providing essential products. 
There are currently more job vacancies than applicants, so the job is in high demand across a range of government agencies, councils and private industries including construction and infrastructure, manufacturing, IT and aged care. 
Procurement manager (senior purchasing/supply officer) appears on Immigration New Zealand's long-term skill shortage list. This means the Government is actively encouraging skilled purchasing/supply officers from overseas to work in New Zealand.
According to the Census, 15,447 purchasing/supply officers worked in New Zealand in 2018.
Learn purchasing/supply officer skills with MBIE's graduate programme  
The Ministry of Business, Innovation and Employment (MBIE) procurement programme for graduates is a good way to enter the role. By working across government agencies you gain a broad range of skills. 
Types of employers varied
Most medium to large organisations employ purchasing/supply officers to buy the goods and services needed for their organisation. 
Sources
Immigration New Zealand, 'Long Term Skill Shortage List', 27 May 2019, (www.immigration.govt.nz).
McAndrew, L, senior procurement specialist, Ministry of Business, Innovation & Employment, careers.govt.nz interview, February 2021.
Todkar, V, general manager, NZPICS, careers.govt.nz interview, February 2021. 
Stats NZ, '2018 Census Data', 2019.
(This information is a guide only. Find out more about the sources of our job opportunities information)
Progression and specialisations
Purchasing/supply officers may move into management roles such as procurement manager. 
Purchasing/supply officers may specialise in a particular industry, such as construction or IT.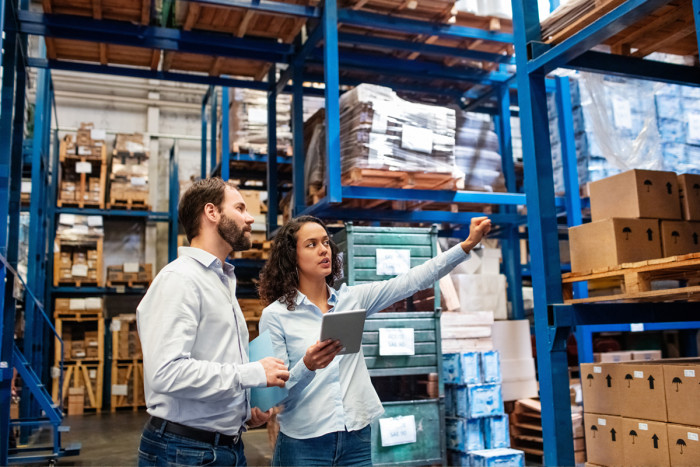 Last updated 16 May 2023