Recruitment Consultant
Kaitohutohu Whiwhi Kaimahi
This job is sometimes referred to by alternative titles
Recruitment consultants help match people with jobs. They work with candidates (people looking for work) and clients (employers looking for people to work for them).
Pay
Recruitment consultants with one to five years' experience usually earn
Job opportunities
Chances of getting a job as a recruitment consultant are average, due to stable worker numbers.
Current job prospects
Chances of getting a job as a recruitment consultant are average, due to stable worker numbers.
How many people are doing this job?
2014

8,745

2013

8,256

2012

8,075
Source: Ministry of Business, Innovation and Employment, '2006-2014 Occupation Data' (prepared for Careers New Zealand), 2015
Pay
Recruitment consultants earn a combination of a base salary and commission.
Recruitment consultants' base salaries are usually between $55,000 and $90,000 a year.
Recruitment managers' base salaries are usually between $80,000 and $130,000 a year.
The amount of commission they earn depends on the company they work for and is based on performance.
Source: Hudson Salary and Employment Insights, 2012.
What you will do
Recruitment consultants may do some or all of the following:
establish and build relationships with clients
work with clients and identify job vacancies that match their skills
advertise job vacancies in newspapers and on the internet
find potential candidates for jobs, which may include researching candidates on the internet or social media
interview, screen and test candidates
help candidates to update their curriculum vitae (CV) and prepare for interviews
shortlist candidates for job vacancies and present them to clients
negotiate salaries and contracts for candidates
advise clients and candidates on market trends and salaries.
Skills and knowledge
Recruitment consultants need to have:
the ability to understand the needs of a range of businesses and industries, and how they work
sales and marketing skills, and the ability to create work for their agency 
a good understanding of the economy and employment legislation
good writing skills for updating CVs and completing reports about candidates.
Working conditions
Recruitment consultants:
usually work regular office hours, but they may also work evenings and weekends to meet deadlines
work in offices
may travel locally to clients' workplaces, or nationally if part of a large agency.
What's the job really like?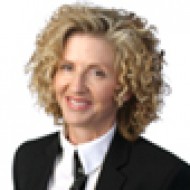 Christine O'Donnell - Recruitment Consultant
Previous work experience vital
Recruitment consultant Christine O'Donnell says it is vital for anyone wanting to get into the recruitment industry to have some previous work experience behind them.
"Before getting into recruitment I was heavily involved in the corporate world, in financial services and marketing, and found my experience really helped when I came into recruitment. Before you can help place people in work, you need to understand what it's like to be in the workforce – and working in a number of different organisations will give you that."
Closing the deal and caring about people both important parts of the job
Whilst being able to close a deal with a business is an important aspect of the job, caring about people is equally important, says Christine.
"After all, this is someone's career you're dealing with. I want the person I put forward for a job to like the job they get because the effects of that are huge; it affects their family and their lives. It's about getting back to basics, being honest and treating people how you would like to be treated yourself."
Entry requirements
There are no specific entry requirements to become a recruitment consultant, but previous work experience in human resources, sales, marketing, retail or customer service is preferred.
Secondary education
No specific secondary education is required for this job, but maths and English to at least NCEA Level 2 is useful.
Personal requirements
Recruitment consultants need to be:
skilled at communicating and relating with people
skilled at networking and relationship management
skilled at organising and managing their time
confident and diplomatic
quick and efficient, with an eye for detail
results-focused and goal-oriented
able to work well under pressure and unsupervised
friendly, with a positive attitude.
You have to be ethical and sensitive about people's information. You are often dealing with personal and work-related information that people expect you to keep private.

Marcus Morrison - Recruitment Consultant
Useful experience
Useful experience for recruitment consultants includes any work dealing with people, such as sales or human resources.
Find out more about training
Recruitment and Consulting Services Association (RSCA)

(09) 813 9926 - www.rcsa.com.au/
Check out related courses
What are the chances of getting a job?
According to Ministry of Business, Innovation and Employment estimates, the number of recruitment consultants remained stable between 2010 and 2012.
Lack of growth is due to the ongoing effects of the 2008-2009 economic recession, which have meant:
businesses and government departments are cutting costs by hiring fewer staff
recruitment agencies are saving money by cutting back on staffing
more businesses are saving money by using in-house staff for recruitment.
Most job opportunities in generalist recruitment
Generalist agencies that recruit for a range of industries, and provide permanent, contract and temporary staff are doing better than most specialist agencies. However, specialist recruitment consultants in some areas, such as IT and building and construction, are always needed.
Types of employers varied
Recruitment consultants may work in small or large agencies or franchises. They may also work in-house for businesses or government departments.
Sources
Hudson, '2012 Salary and Employment Insights, 2012', accessed March 2013, (www.auhudson.com).
Ministry of Business, Innovation and Employment, '2003-2012 Occupation Data' (prepared for Careers New Zealand), 2012.
Progression and specialisations
Recruitment consultants may progress into management positions, or set up their own businesses. They can also go on to work in human resources or sales roles.
Recruitment consultants may specialise in recruiting people for a particular industry, such as:
construction
design
information technology.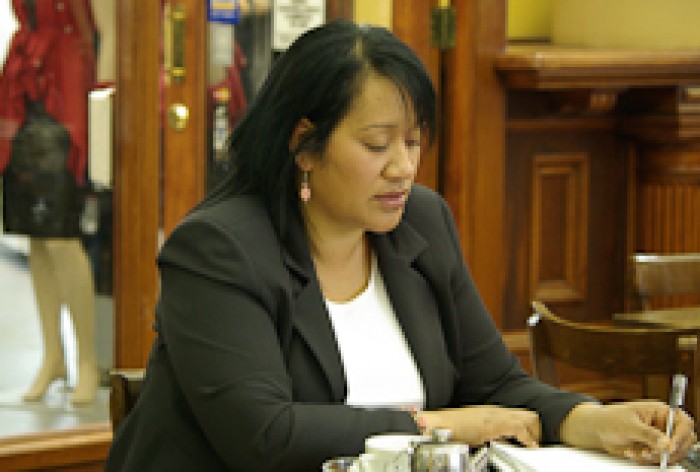 Last updated 18 March 2016