Marketing Specialist
Ngaio Whakatairanga
Alternative titles for this job
Marketing specialists develop and implement plans for promoting an organisation's goods, services and ideas.
Pay
Marketing co-ordinators and executives usually earn
Marketing managers can earn
Job opportunities
Chances of getting a job as a marketing specialist are average for those wanting to enter the role, but good for those with experience.
Pay
Pay for marketing roles varies depending on skills, qualifications and experience.
Marketing co-ordinators and executives usually earn between $55,000 and $90,000.
Marketing managers can earn between $100,000 and $170,000.
Source: Hays, 'Salary Guide FY 23/24', 2023.
(This information is a guide only. Find out more about the sources of our pay information)
What you will do
Marketing specialists may do some or all of the following:
promote and develop an organisation's brand, goods and services
create marketing plans, policies and campaigns
advise on product pricing, advertising and selling and distribution channels, such as retailers
produce marketing content such as advertisements and blog posts
run social media channels
organise events
collect and analyse information such as sales data
arrange market research for products and services
build relationships with clients.
Skills and knowledge
Marketing specialists need to have knowledge of:
products or services they sell, and the market for those
how to promote products and services
copywriting and design
digital marketing
budgeting and finance, to help with costing the products and services.
Working conditions
Marketing specialists:
usually work regular office hours, but may work weekends and evenings to meet deadlines
usually work in an office environment
may travel to visit clients and potential customers. 
What's the job really like?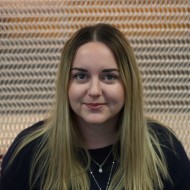 Lauren Stanley
Marketing Advisor
How did you get into marketing?
"Before I went to university I had a job at a marketing agency, which lead me to decide to study towards a Bachelor of Communication at Massey University. My studies covered everything from communications to marketing, PR and media. From there I decided I wanted to go down the marketing route."
What do you enjoy most about your work?
"I like the range of what we get to do and the mix of the creative and logical aspects of marketing. I also like experimenting and trying new things because there's never one answer for anything. You get to be quite creative."
What do you find most challenging about your work?
"Putting yourself in your audience's shoes and deciding what's going to work for them. You need to be able to think like them and get a good understanding of who they are and what they're like."
What advice would you give to someone interested in a career in marketing?
"It's a good idea to approach potential agencies or organisations that you know have marketing teams and ask to shadow them. Or you could do volunteering or anything like that to get some experience and see if marketing interests you."
Entry requirements
To become a marketing specialist you usually need a Bachelor's degree in marketing, business economics, commerce, or a related field.
Secondary education
NCEA Level 3 is required to enter tertiary training. Useful subjects include business studies, media studies, social studies, design and visual communication (graphics) and English.
Personal requirements
Marketing specialists need to be:
creative
good at communicating
skilled at organising and planning
team players
able to work well under pressure.
You need to be creative. Even when you're analysing data you need a creative person to understand it, make sense of it, and use it.

---

Lauren Stanley

Marketing Advisor
Useful experience
Useful experience for marketing specialists includes working in:
public relations
market research
sales
call centres or other customer service organisations
newspaper, advertising or media agencies.
Find out more about training
New Zealand Marketing Association

(09) 361 7760 - marketing@marketing.org.nz - www.marketing.org.nz
Check out related courses
What are the chances of getting a job?
Good opportunities for experienced marketing specialists
Chances of getting work are good for experienced marketing specialists with digital marketing skills, but average for people wanting to enter the role.
Marketing specialists applying for entry-level roles, such as marketing co-ordinator and executive, should have an online presence and a portfolio of their work that showcases their marketing, communication and digital skills.
According to the Census, 12,072 marketing specialists worked in New Zealand in 2018.
Digital marketing skills crucial
Marketing specialists need to have have strong digital marketing skills. Employers expect marketing specialists to have knowledge of search engine optimisation, e-commerce, social media management, and how to use digital marketing and analytics software.
Marketing specialists also need strong writing skills as they often create content for blogs, websites and social media channels.
Types of employers varied
Marketing specialists may work for:
private companies across a range of industries
local and regional government
government departments.
Sources
Hays Recruitment, 'The FY 18/19 Hays Salary Guide: Salary and Recruitment Trends', 2018, (www.hays.net.nz).
Marketing Association of New Zealand, careers.govt.nz interview, August, 2018. 
Robert Walters, 'Salary Survey 2018: Australia and New Zealand', 2018, (www.robertwalters.co.nz).
Stats NZ, '2018 Census Data', 2019.
(This information is a guide only. Find out more about the sources of our job opportunities information)
Progression and specialisations
Marketing specialists may move into managerial roles or positions in related fields such as communications, public relations, advertising or sales.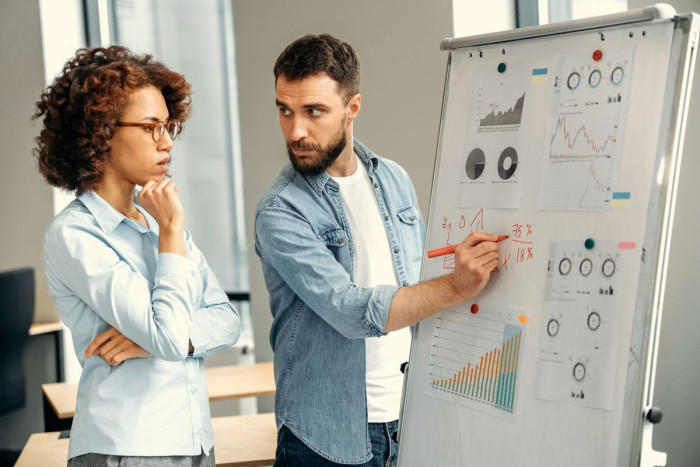 Last updated 27 November 2023