Architectural Technician
Kaihangarau Hoahoa Whare
Alternative titles for this job
Architectural technicians create drawings and make models of building structures, research construction materials, and assist with building consent processes.
Pay
Architectural technicians usually earn
Job opportunities
Chances of getting a job as an architectural technician are average for graduates, but good for those with experience.
Pay
Pay for architectural technicians varies depending on experience and location.
Architectural technicians usually earn between $70,000 and $125,000 a year.
Source: Hays, 'Hays Salary Guide FY23-24', 2023.
(This information is a guide only. Find out more about the sources of our pay information)
What you will do
Architectural technicians may do some or all of the following:
make detailed drawings and build models of building structures
interpret sketches and project instructions
research building materials
check that drawings comply with statutory and regulatory building requirements
assist with consent processes
co-ordinate with other building professionals and deal with clients.
Skills and knowledge
Architectural technicians need to have:
computer skills and knowledge of computer-aided design (CAD) draughting software packages
design skills
the ability to interpret drawings
knowledge of architecture, building methods and materials
knowledge of the New Zealand Building Code, New Zealand Building Act, Resource Management Act, local by-laws and town planning regulations.
Working conditions
Architectural technicians:
usually work regular hours, but may be required to work overtime to meet deadlines
typically spend most of their time working in offices, but may visit building sites.
What's the job really like?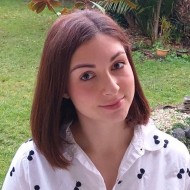 Yanina Mashkina
Architectural Technologist
What do you enjoy most about working as an architectural technician?
"I enjoy the diversity of the role. As well as drafting, I work with a variety of people, including my team members, clients, tradies, suppliers and the council. Sometimes what a client wants isn't possible so we have to find a balance between their dreams and reality.
"By working with other people in the industry we can find new solutions, products or ways to bring clients' dreams to life without breaking their budget."
What do you find most challenging about being an architectural technician?
"When we are working on a house alteration project we usually start with a site measure to get an accurate floor plan as a built house always differs from the consented plans in some ways. These can be quite challenging.
"We recently had to measure up an apartment complex consisting of five buildings. It involved a few days of exterior measuring in the cold and damp."
What skills are important to have as an architectural technician?
"The ability to learn. The industry is always evolving. Software is always developing and new programs constantly appear on the market. It is crucial to be up to date.
"New materials and building methods are also developed that are often more effective and less expensive. By having up-to-date knowledge, it's possible to get the best result for clients."
Entry requirements
To become an architectural technician you need to have the minimum qualification of a New Zealand Diploma in Architectural Technology (Level 6).
To become an architectural designer you must also be a licensed building practitioner. 
Secondary education
A tertiary entrance qualification is required to enter further training. Useful subjects include maths, English, physics, digital technologies, design and visual communication (graphics), and construction and mechanical technologies.
Personal requirements
Architectural technicians need to be:
accurate, with an eye for detail
well organised, patient and reliable
creative, yet practical 
able to work well under pressure
skilled in communication and listening
customer focused
good at problem solving, and able to make good judgements.
Useful experience
Useful experience for architectural technicians includes:
civil, electrical or mechanical engineering draughting work
work in the building construction industry
any practical building work
interior design work.
Registration
Architectural technicians can apply for a professional licence under the Licensed Building Practitioners scheme. 
Architectural technicians and architectural designers can apply to become registered with Architectural Designers New Zealand.
Find out more about training
Ministry of Business, Innovation and Employment

0800 60 60 50 - licensing@lbp.govt.nz - www.lbp.govt.nz
Check out related courses
What are the chances of getting a job?
Strong demand for experienced architectural technicians
There is strong demand for experienced architectural technicians due to growth in the number of construction and infrastructure projects in New Zealand. However, for graduates there is high competition for a small number of roles.
Opportunities for employment are highest in Auckland, with fewer opportunities in regional centres.
This role can be affected by economic conditions. A downturn in the economy can lower demand for architectural technicians.
According to the Census, 2,505 architectural technicians worked in New Zealand in 2018.
Work experience and networking important
Architectural technician students should gain as much work experience as possible by taking up internships and other opportunities. Having a portfolio of work increases your chances of securing a job.
It is also important to widen your networks by attending industry functions and conferences.
Small range of employers
Architectural technicians usually work for:
architecture practices
architectural design companies
construction companies.
Some architectural technicians are self-employed and work on contract to architectural companies or individuals.
Sources
Anderson, S, engineering and architecture recruiter, Franklin Smith, careers.govt.nz interview, June 2018.
Coll, M, director, Coll Architecture, careers.govt.nz interview, May 2018.
Morrison, T, 'Residential building consents rise to 13-year high', New Zealand Herald, February 2018, (www.nzherald.co.nz).
Putu, M, lecturer – architectural technician/draftsperson, Universal College of Learning (UCOL), careers.govt.nz interview, July 2018.
Stats NZ, '2018 Census Data', 2019.
(This information is a guide only. Find out more about the sources of our job opportunities information)
Progression and specialisations
Architectural technicians may progress to lead teams, start their own business or move into construction management.
With further training, architectural technicians may progress to become architects.
Architectural technicians may specialise in certain types of structures such as:
large commercial buildings
subdivisions
residential housing.
Architectural technicians can specialise in a number of roles, including:
Architectural Designer

Architectural designers are licensed building practitioners who create their own design plans and full working drawings.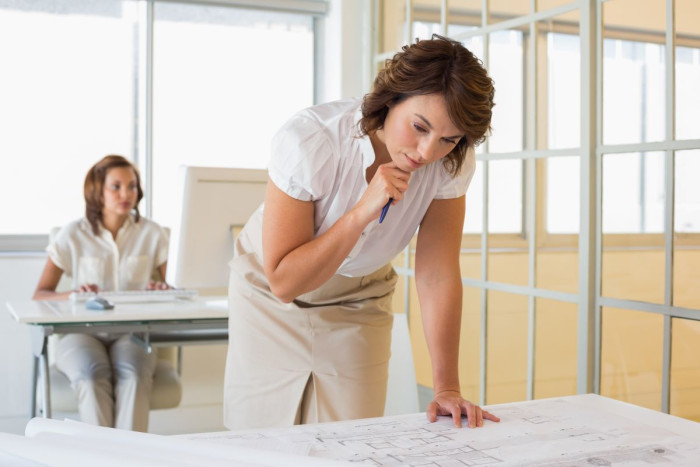 Last updated 13 November 2023