Architect
Kaihoahoa Whare
Alternative titles for this job
Architects plan, design and advise on the construction and alteration of buildings. They also arrange building contracts.
Pay
Architectural graduates usually earn
Principal architects usually earn
Source: Hays Salary Guide, 2014.
Job opportunities
Chances of getting a job as an architect are average, as demand is levelling off after a period of strong growth.
Pay
Pay for architects varies depending on where they work, and how much experience they have. Architects in the Auckland region tend to earn from $5,000 to $20,000 more than architects in other parts of New Zealand.
New architectural graduates earn between $40,000 and $60,000 a year.
Registered architects can expect to earn between $60,000 and $85,000.
Principal architects with five or more years' experience earn between $60,000 and $120,000.
Self-employed architects may earn more than this.
Source: Hays Recruitment, 'The 2014 Hays Salary Guide', 2014.
(This information is a guide only. Find out more about the sources of our pay information)
What you will do
Architects may do some or all of the following:
analyse clients' requirements and do a site inspection
discuss design ideas, local authority requirements and constraints with the client
create designs and prepare drawings for houses and other buildings
specify materials to be used
advise clients on building procedures and costs
apply for building and resource consents
oversee construction projects to ensure plans, budgets and time constraints have been complied with
plan interior and exterior spaces, and landscaping
run their own businesses.
Skills and knowledge
Architects need to have:
knowledge of different styles of architecture
knowledge of relevant legislation, including the New Zealand Building Code, the New Zealand Building Act, the Resource Management Act and local by-laws, consent procedures, and planning regulations
knowledge of building methods and materials, including how various materials, such as steel and wood, perform in different situations
an ability to visualise buildings and spaces (to translate clients' ideas into reality)
design and artistic skills, including knowledge of colour theory and texture
skill in different drawing and presentation techniques.
Working conditions
Architects:
usually work regular business hours, but may work longer hours to meet deadlines
work in offices and at building sites
may travel locally to visit construction sites or clients, and nationally or overseas to work on projects or attend conferences and workshops.
What's the job really like?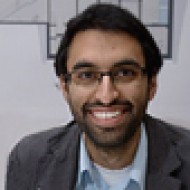 Sarosh Mulla - Architectural Graduate and Designer
When did you realise you wanted to be an architect?
"I knew from quite an early age that I wanted to do something that involved drawing and making things. My parents come from art and science backgrounds, so architecture was always an option.
"Once I started designing in high school, I knew that architecture was right for me. Most people don't get into architecture for the money – there are other professions that earn more for less time put in. Architecture is usually pursued because you enjoy it."
What kinds of projects are you working on now?
"I'm currently working on a few commercial alterations and a residential alteration. The design and building process is reasonably long, so the type of work that you do on a project changes over time.
"There is a lot of technical CAD [computer-aided design] to do for building consents. These are generally drawings that show how the building is to be constructed. But there is also some writing, model making, and computer rendering. You will spend most days in the office, but will also get to go out on building sites during the construction phase.
"It's a really fun and varied job."
Entry requirements
To become a registered architect, you need a Master of Architecture (Professional).
After graduating, you need to complete at least 140 weeks of on-the-job practical work experience before you can apply to become a registered architect. This usually takes three to five years.
In some circumstances, people who have a Master of Architecture (Professional) and extensive design experience in the building sector can apply to become registered.
Secondary education
To enter tertiary training a university entrance qualification (NCEA Level 3) is required.
Useful subjects include physics, art, graphics, computer studies, environmental studies, history, geography, calculus and maths.
Personal requirements
Architects need to be:
creative
practical
patient
accurate, with an eye for detail
able to work well under pressure
knowledgeable about maths and physics
good at planning and organising
good at communicating.
Useful experience
Useful experience for architects includes design, draughting, building and engineering work.
Registration
Architects must be registered with the New Zealand Registered Architects Board (NZRAB). The board usually requires applicants to:
hold an architecture qualification recognised by the NZRAB
complete 140 weeks of practical experience (95 of which must be completed after graduating)
pass the NZRAB practical experience assessment.
Registered architects also need to undertake continuing professional development to maintain their registration.
Find out more about training
New Zealand Institute of Architects (NZIA)

(09) 623 6080 - info@nzia.co.nz - www.nzia.co.nz/

New Zealand Registered Architects Board (NZRAB)

(04) 471 1336 - info@nzrab.org.nz - www.nzrab.org.nz
Check out related courses
What are the chances of getting a job?
Canterbury rebuild demand for architects has peaked
While the Canterbury rebuild has created strong demand for architects over recent years, this is expected to start levelling off. The amount (in value) of building work in the region remained high throughout 2015, but the number of new building consents issued has declined since 2014.
Demand high in Auckland
The amount of work for architects in Auckland has continued to increase, driven by a housing shortage. In September 2015 the number of consents in Auckland was the highest it's been in over 10 years.
Private firms the biggest employers of architects
Most architects work for small to medium-sized private practices, or for themselves. There are also opportunities to work for:
construction consultancies (organisations that employ experts from different disciplines such as architecture, engineering and interior design)
property development companies
universities, as lecturers.
Sources
Ministry of Business, Innovation and Employment, '2006-2014 Occupation Data' (prepared for Careers New Zealand), 2015.
Ministry of Business, Innovation and Employment, 'Jobs Online Monthly Report: June 2015', July 2015, (www.mbie.govt.nz).
Statistics New Zealand, 'Building Consents Issued: October 2015', 30 November 2015, (www.stats.govt.nz).
Statistics New Zealand, 'Value of Building Work Put in Place: September 2015', 3 December 2015, (www.stats.govt.nz).
(This information is a guide only. Find out more about the sources of our job opportunities information)
Progression and specialisations
For architectural graduates who join private practices, career paths vary depending on the size and structure of the organisation. Architects may move into specialist areas such as:
interior, urban, or sustainable design
conservation
community development
project management or planning.
In the public sector architects may work in design, management or policy roles.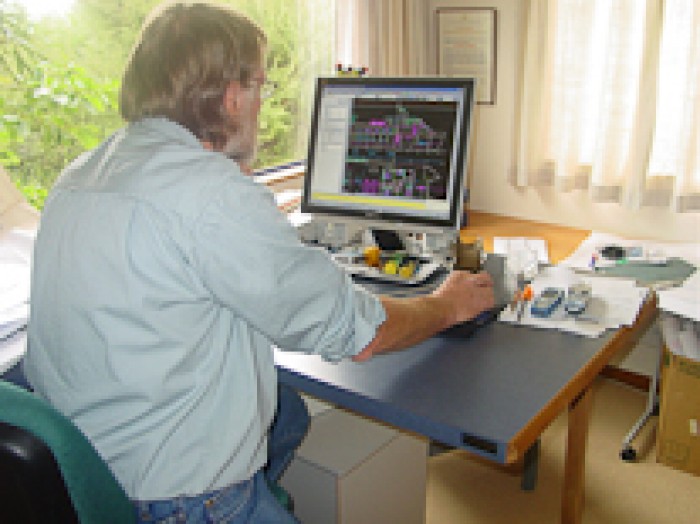 Last updated 5 June 2018