Caretaker
Kaitautiaki
Alternative titles for this job
Caretakers keep places such as schools, apartment blocks and public buildings clean, safe and in good order.
Pay
Source: Ministry of Education, 2022.
Job opportunities
Chances of getting a job as a caretaker are poor due to low turnover and high competition for vacancies.
Pay
Pay for caretakers varies depending on experience and what kind of work they do.
Caretakers at schools usually earn the minimum wage and $24 per hour.
Caretakers at schools supervising other usually earn between minimum wage and $26 an hour.
Caretakers who work for private employers usually earn more than this.
Sources: Ministry of Education, 'School Caretakers, Cleaners and Canteen Staff Collective Agreement 14 November 2022 to 13 November 2024', 2022; and careers.govt.nz research, 2023.
(This information is a guide only. Find out more about the sources of our pay information)
What you will do
Caretakers may do some or all of the following:
maintain grounds, facilities and gardens
clean buildings and dispose of rubbish
operate boilers and furnaces used for heating
make minor repairs and organise contractors for major repairs
oversee security.
Skills and knowledge
Caretakers need to have knowledge of:
how to use and maintain tools and equipment
basic repair skills
how to look after plants and lawns
what to do in emergencies
alarms and security systems.
Those who manage larger facilities may need to have basic computing and administrative skills.
Working conditions
Caretakers:
may work full time or part time, and may need to work evenings and weekends or be on call
work at locations such as schools, apartment buildings, sports grounds and commercial properties
work indoors and outdoors in most weather conditions.
Entry requirements
There are no specific requirements to become a caretaker.
Some caretaking jobs may require a police background check.
The Vulnerable Children Act 2014 means that if you have certain serious convictions, you can't be employed in a role where you are responsible for, or work alone with, children. 
Secondary education
There are no specific secondary education requirements to become a caretaker.
Personal requirements
Caretakers need to:
be self-directed and able to work unsupervised
have good time management skills
be good at problem solving
like working outside
be reliable.
Caretakers who work at schools must be able to relate well to children.
Useful experience
Useful experience for caretakers includes:
work in the trades, especially carpentry
manual labour
cleaning or maintenance work
experience working with children or teenagers (for caretakers in schools).
Physical requirements
Caretakers need to be reasonably fit as some jobs may involve lifting heavy objects, bending or climbing.
Find out more about training
Check out related courses
What are the chances of getting a job?
Caretaker vacancies are rare because turnover is low. The number of caretaker jobs advertised has fallen in recent years.
Many caretaker roles are filled by older workers who stay in the job until or past retirement age. There is strong competition for positions among older tradespeople looking for a less physical job.
According to the Census, 3,966 caretakers worked in New Zealand in 2018.
Having trade skills improves your chances of getting a job
Employers of caretakers often look for people who have:
experience in a trade such as building, plumbing, landscaping or electrical work
a wide range of renovation and repair skills.
Knowing how to maintain boilers or swimming pools may also be useful.
Types of employers varied
Caretakers may work for:
schools 
universities and polytechnics
hostels
motels, hotels and holiday camps
retirement villages
city councils and government agencies
apartment complexes.
Sources
Ministry of Business, Innovation and Employment, 'Detailed Data Table - Annual Percentage Change in Advertised Job Vacancies, June 2019 to June 2020 Quarters', 14 August 2020, (www.mbie.govt.nz).
Stats NZ, '2018 Census Data', 2019.
Stats NZ, 'Workers Aged 55+', accessed September 2020, (www.stats.govt.nz).
(This information is a guide only. Find out more about the sources of our job opportunities information)
Progression and specialisations
Caretakers may progress to work as property managers.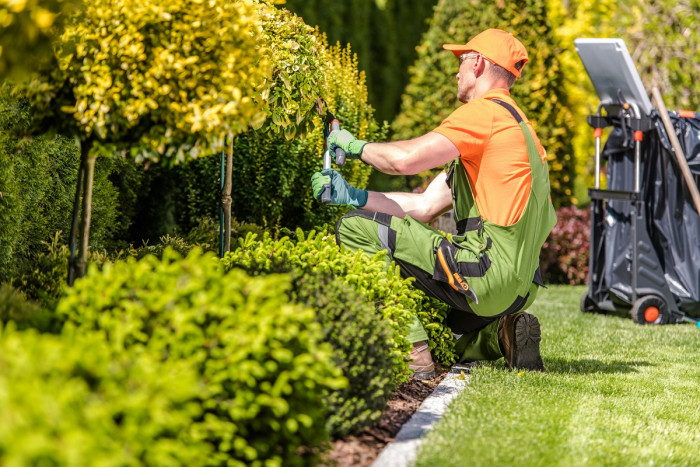 Last updated 20 November 2023