Fencer
Kaihanga Taiapa
Alternative titles for this job
Fencers construct and repair fences, barriers or walls made of timber, metal, wire, chain-link or other materials.
Pay
Fencing contractors usually earn
Source: Fencing Contractors Assn, 2019.
Job opportunities
Chances of getting a job as a fencer are good due to high demand for their services.
Pay
Pay for fencers varies depending on skills and experience.
Entry-level fencers usually start on the minimum wage.
Skilled fencers usually earn between minimum wage and $30 an hour.
Fencing contractors can earn between $45 and $62 an hour.
Source: Fencing Contractors Association, 2019. 
(This information is a guide only. Find out more about the sources of our pay information)
What you will do
Fencers may do some or all of the following:
repair or demolish and remove existing fences and obstacles
lay out fence lines, dig fence post holes and position posts
mix and pour concrete and set posts accurately
construct fences, barriers or walls made of timber, metal, wire, chain-link or other materials
assemble gates and hang them in position
use different types of machinery and power tools
estimate job requirements and quote prices for customers
operate their own business as a fencing contractor.
One of the best things about this job is that it's always changing. One day I might be driving posts in with a tractor, the next I'll be wiring or doing other fencing work.

---

Henry Watson

Fencing contractor
Skills and knowledge
Fencers need to have knowledge of:
fencing materials, designs and styles
costing methods and business management
how to use power tools and machinery
technical plans and how to follow instructions and procedures 
carpentry and how to make concrete.
Working conditions
Fencers:
often work irregular and long hours
work in all but the most extreme weather conditions
often work in dusty or muddy conditions 
may travel to private properties, or industrial and commercial sites, and may work in remote rural areas.
What's the job really like?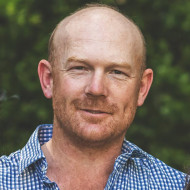 Henry Watson
Fencing contractor
Good opportunities for fencing contractors
Henry Watson started his fencing contracting company Three Rivers Fencing in 2018. Since then, he has built the business up and now works across Canterbury and Methven. 
"We specialise in all kinds of agricultural fencing. I also do residential fencing which requires different materials, and a different approach."
From employee to business owner
After working for a local fencer, Henry became interested in owning his own contracting business.
He loves the flexibility of working for himself and the opportunities it provides. "Self-employment offers me the chance to grow my business in my own way."
Advice about a career in fencing        
If you are considering a career as a fencing contractor, Henry's advice is to get out there and get some experience. He suggests it would be an advantage to have completed a course or two, and earned a qualification before entering the industry.
Henry says there are good opportunities and rewards if you're prepared to work hard and learn from your experience.
"Firstly, pick the right guy to work for – don't just go and work for anyone. Pick a contractor that works to a very high standard and you'll gain valuable experience going forward."
Entry requirements
There are no specific requirements to become a fencer as you gain skills on the job. However, some employers prefer to hire fencers who have or are working towards a New Zealand Certificate in Fencing, or a New Zealand Certificate in Agriculture (Level 2) which has a fencing component.
New Zealand Certificates in Agriculture are overseen by the Primary Industry Training Organisation (Primary ITO) and involve theory and on-the-job training.
New Zealand Certificates in Fencing are offered at Levels 2, 3 and 4 by training providers throughout the country.
Most employers also require you to have a full driver's licence.
Secondary education
No specific secondary education is required for this job, but construction and mechanical technologies, maths and physical education to at least NCEA Level 2 are useful.  
Year 11 and 12 learners can find out more about the construction industry, and gain relevant skills, by doing a New Zealand Certificate in Building, Construction and Allied Trades (Level 1 and 2) through the BConstructive programme.
For Year 11 to 13 learners, trades academies and the STAR and Gateway programmes are good ways to gain relevant experience and skills.
Personal requirements
Fencers need to be:
able to follow instructions
fit and healthy
able to solve problems and make decisions
well organised and safety-conscious
good communicators.
Useful experience
Useful experience for fencers includes:
concreting or trenching work 
building and construction work
landscaping
farming
working with hand and power tools.
Physical requirements
Fencers need to have:
a good level of fitness and must be strong as they lift heavy building materials
good hand-eye co-ordination as they need to use power and hand tools
good eyesight (with or without corrective lenses) as they need to measure and align fences accurately. 
Find out more about training
Primary Industry Training Organisation

0800 208020 - info@primaryito.ac.nz - www.primaryito.ac.nz
Check out related courses
What are the chances of getting a job?
Rural and residential fencers in demand
Demand for rural fencers is good due to ongoing maintenance requirements, farm ownership changes and redevelopment. 
Opportunities are also good for residential and commercial fencers, due to increased housing needs and land development.
According to the Census, 2382 fencers worked in New Zealand in 2018.
Increase your chances of finding fencing work 
You can increase your chances of finding fencing work if you have:
physical ability and a positive attitude
labouring experience with a fencing contractor
practical skills and hands-on experience gained through farming, construction or landscaping.

Most fencers work for contractors
Most fencers are employed by fencing contractors, whose clients may include:
farmers and orchard growers
lifestyle block and rural property owners
residential and commercial customers
building and construction firms.
Sources
Alice, S, 'Opportunities in Fencing for Those Willing to Work', 12 January 2020, (www.nzherald.co.nz).
Edmunds, S, 'Fencing Businesses Struggle for Staff: "Young People Don't Want to do Physical Work",' 29 January 2019, (www.stuff.co.nz).
Stats NZ, '2018 Census Data', 2018.
Weir, M, board member and business development manager, Fencing Contractors Association NZ, careers.govt.nz interview, September 2019.  
(This information is a guide only. Find out more about the sources of our job opportunities information)
Progression and specialisations
Fencers may progress to set up their own contracting business, or move into management roles.
Fencers often specialise in either rural or residential and commercial fencing, or a particular type of fencing such as:
barrier fencing such as retaining walls or garden fences
farm or orchard fencing
security fencing
masonry fencing using materials like brick, concrete or stone
metal or wrought-iron fencing
pool or deck fencing.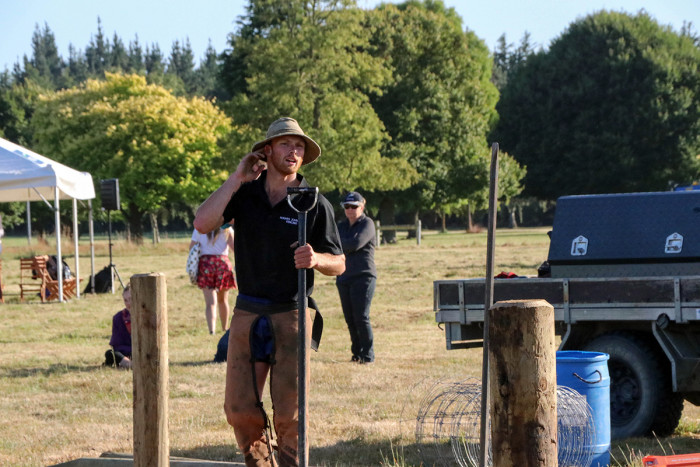 Last updated 4 April 2023