Nanny/​Child Carer
Kaitiaki Tamariki
Nannies/child carers are responsible for the care, well-being and education of infants, toddlers and children in the home.
Pay
Nannies/child carers usually earn
Source: Nanny Education Organisation of New Zealand and Statistics New Zealand.
Job opportunities
Chances of getting a full-time job as a nanny/child carer are average in most parts of the country, but good in Christchurch, Wellington and Auckland.
Pay
Pay for nannies/child carers varies depending on their qualifications and experience, and where they work.
Unqualified nannies/child carers with little nannying or child care experience usually earn between the minimum wage and $17 an hour, or $19 an hour if they hold a full driver's licence.
Qualified nannies/child carers with experience and good references, and a full licence can earn between $20 and $22.
Some maternity nannies/child carers (who look after infants up to the age of six weeks) can earn up to $25, and can earn considerably more for this role overseas.
According to the 2013 Census more than half of nannies/child carers work part time, earning between $6,500 and $32,000 a year.
Nannies/child carers who live with the families they work for, usually receive free accommodation and their pay is adjusted to allow for this.
Sources: Nanny Education Organisation of New Zealand; and Statistics New Zealand, '2013 Census', 2015.
(This information is a guide only. Find out more about the figures and diagrams in our job information)
What you will do
Depending on the number and age of the children being cared for, and the hours of work, a nanny/child carer may do some or all of the following:
support children's learning and development, interests and needs in consultation with their parents/whānau
feed, wash and dress children
plan and supervise the children's daily activities
care for sick children in the home
keep records of children's learning and development
do everyday household tasks such as cleaning and washing
plan and prepare meals for children and family members
drive children to and from early childhood services, school or other activities
supervise and help school-aged children with homework.
Skills and knowledge
Nannies/child carers need to have:
a sound knowledge of children's learning and development
the ability to relate to and care for babies, toddlers and young children
the ability to positively guide children's behaviour
knowledge and understanding of the New Zealand Early Childhood Curriculum, Te Whāriki
first aid skills, including ability to administer cardiopulmonary resuscitation (CPR)
a good knowledge of nutrition, as well as cooking skills.
Working conditions
Nannies/child carers:
may work part time or full time for one or more families.
may work in their own homes, or in the homes of the children they care for. Some may live with the family they work for
spend time working indoors and outdoors in a variety of conditions, and often drive babies or children to activities in their local area.
What's the job really like?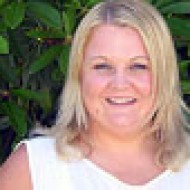 Leanna Miratana - Nanny/Child Carer
Helping children learn through play
"I just love nannying to bits!" says Leanna Miratana, who started nannying at the age of 17, and has since completed her Bachelor of Education (Teaching) in Early Childhood.
Leanna works one-on-one with children, using the early childhood curriculum to set goals that relate to their interests. "One of the boys I look after is really interested in water, but had no interest in books, so when I wanted to introduce words and letters to him I put them into the water so we could play with the letters together."
The practical side of the job
"You also need to know some very practical things as a nanny," says Leanne. "It's important to know some first aid, how to change a nappy, and what kinds of food the children should eat. I learned all these things at the nanny college when I first became a nanny.
"I've taken huge steps in this industry, and I believe anyone can do it. Now I want to study more – maybe child psychology so I can understand children better. If your heart is really in this work, you can achieve anything you want."
Entry requirements
There are no specific entry requirements for becoming a nanny/child carer, but many employers prefer you to have a relevant tertiary qualification, such as a Certificate in Early Childhood Practice (Level 4) or the National Certificate in Early Childhood Education and Care (Level 3 or Level 5).
Most employers require you to have a full driver's licence.
The Vulnerable Children Act 2014 means that if you have certain serious convictions, you can't be employed in a role where you are responsible for, or work alone with, children. 
Secondary education
To enter a nanny/child care education programme you need to complete four years of secondary education. Subjects such as child development and physical education and health are useful. Doing a Gateway programme (a structured workplace learning programme for senior secondary students) in an early childhood setting is also useful.
Personal requirements
Nannies/child carers need to be:
organised and responsible
good at solving problems
skilled at communicating and listening
creative
motivated and patient
firm, fair and consistent
able to carry out general housekeeping duties.
When you're dealing with children you need to have very clear communication skills because they're learning everything you say to them. You also need these skills to work with the whole family.
Useful experience
Useful experience for nannies/child carers includes:
work with children, such as babysitting
nursing work.
Physical requirements
Nannies/child carers need to be reasonably fit and healthy, as the job may involve some lifting and energetic play with young children.
Find out more about training
Nanny Education Organisation of New Zealand (NEONZ)

09 424 3055 - amanda@nannyacademy.ac.nz - www.nanny.org.nz/
Check out related courses
What are the chances of getting a job?
Most nannies/child carers work part time, and have to work for two or more families if they want full-time hours.
Better chance of gaining full-time work in larger cities and with families with more than one child 
You have a better chance of getting full-time work with just one family in larger cities, such as Wellington and Auckland. And in Christchurch there is strong demand for nanny/child carers as more families move there to work on the rebuild.
You are also more likely to get full-time work from parents with two or more children, as employing a nanny/child carer can be more economical than using other childcare services.
Nannies/child carers with qualifications, experience, good references and a full driver's licence are more likely to get a job.
Types of employers varied
Nannies/child carers can be employed by agencies, which place them with families, or may be directly employed by families.
A growing number of nannies/child carers are choosing to look after children in their own homes, working for organisations such as Barnardos, KidStart, and Porse (national childcare networks operated through regional franchises or offices).
Sources
Ministry of Business, Innovation and Employment, '2003-2012 Occupation Data' (prepared for Careers New Zealand), 2012.
Statistics New Zealand, 'Census of Population and Dwellings 2013', accessed May 2015, (www.stats.govt.nz).
Statistics New Zealand, 'Mothers in the New Zealand Workforce', February 2015, (www.stats.govt.nz).
Progression and specialisations
Nannies/child carers may progress to work in early childhood centres. They may work as untrained staff members, or complete training to become early childhood teachers.
Nannies/child carers may specialise in working with:
newborns
twins or multiples, such as triplets
babies, toddlers and young children with special needs.


Last updated 13 August 2017