Teacher Aide
Kaiāwhina Kaiako
This job is sometimes referred to by alternative titles
Teacher aides assist teachers in a classroom by working with students on a one-on-one basis, or in groups. Some teacher aides work in the school library or in the information and communications technology (ICT) suite.
Pay
Teacher aides usually earn
Source: New Zealand Educational Institute, 2016.
Job opportunities
Chances of getting a job as a teacher aide are average because vacancies arise regularly, but competition is high.
Pay
Pay for teacher aides and special education assistants varies depending on experience, qualifications and responsibilities.
Pay rates for teacher aides
Teacher aides can work up through a graded salary scale, usually progressing up a step each year within their grade:
Grade A has two steps, starting on $15.26 an hour and going up to a maximum of $15.58.
Grade B has eight steps, starting on $15.58 an hour and going up to a maximum of $19.29.
Grade C has eight steps, starting on $19.29 an hour and going up to a maximum of $23.95.
Pay rates for special education assistants
Special education assistants work alongside a teacher or a therapist, with children who have a physical disability. They start on minimum wage and after one year can earn a maximum of $15.44 an hour.
Sources: New Zealand Educational Institute (NZEI), 'Support Staff in Schools' Collective Agreement, 6 June 2014 to 5 December 2016', 2015; and NZEI, 'Kaiārahi i te Reo, Therapists', ATSSD and Special Education Assistants' Collective Agreement 6 June 2014 to 5 December 2016', 2014.
(This information is a guide only. Find out more about the figures and diagrams in our job information)
What you will do
Teacher aides may do some or all of the following:
work with students one on one, and in small groups, following a programme prepared by the teacher
help with extra activities such as physical exercise or physiotherapy
meet with teachers and parents to discuss students' progress
help teachers plan lessons for students with special educational needs
give medication to students who need it
assist with personal care for a student, such as toileting or eating.
Skills and knowledge
Teacher aides need to have knowledge of:
working with and implementing programmes for students who have special needs
the school curriculum and subject areas in which they work
different teaching methods and learning styles
child learning and development
safety and emergency procedures
first aid procedures.
Working conditions
Teacher aides:
usually work part time, up to 30 hours a week. Their work hours fall within school hours, from about 8.30am to 3.30pm, but they occasionally attend meetings outside these hours
work in school classrooms, libraries, computer suites and playgrounds
usually work with students who have learning or behavioural difficulties or special physical needs, so the work can be challenging and demanding at times
may take students on visits to places in the community, such as the library or the shops, and often use public transport to help students develop appropriate skills.
What's the job really like?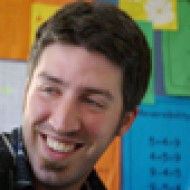 Matt Benassi
Teacher Aide
Maths and ice cream a cool blend
"I have a passion for seeing other people learn," says teacher aide Matt Benassi. He works alongside secondary student James, who has cerebral palsy, and does all James' writing for him, as well as interpreting information from teachers in a way James can easily understand.
"James is amazing. When we are in a maths class and he gets a problem that some adults can't even do, I just love it! We have this game – if he gets a hard question right, I give him points, if he does something silly, I give myself a point. Whoever gets to five points owes the other an ice cream. Right now, he owes me an ice cream and I owe him one!"
Nailing unexpected problems
Thinking on your feet is definitely a quality teacher aides need, says Matt. "On one of our trips out James' electric wheelchair got a flat tyre from a nail and we were stuck in the street for ages. In the end I managed to contact his dad who brought the manual wheelchair and James and I ended up having a good laugh about it."
Entry requirements
There are no specific requirements to become a teacher aide, but relevant experience and a relevant qualification, such as a certificate in teacher aiding or diploma in education support, may be preferred by employers. You can study for the diploma at various locations in New Zealand, or via distance learning with Massey University.
Teacher aides must also undergo a police background check.
Vulnerable Children Act
The Vulnerable Children Act 2014 means that if you have certain serious convictions, you can't be employed in a role where you are responsible for, or work alone with, children. 
Secondary education
A minimum of three years of secondary education is preferred.
Personal requirements
Teacher aides need to be:
understanding and patient
skilled at communicating with children and adults
practical, organised and able to solve problems
adaptable and creative
able to relate to people from a range of cultures
able to work well as part of a team.
You need to have a lot of patience – that's probably the number one virtue for a teacher aide. If you have that then you have an unlimited ability to help your student learn. Being flexible is also really important, as you never know what direction the day is going to head.

Matt Benassi

Teacher Aide
Useful experience
Useful experience for teacher aides includes:
childcare work
nursing
teaching
working with people with a disability
parenting.
Physical requirements
Teacher aides need to be reasonably fit as they may need to carry out physical tasks, such as helping students with disabilities move around or complete physiotherapy exercises.
Check out related courses
What are the chances of getting a job?
High competition for teacher aide vacancies
Teacher aide vacancies come up reasonably often, but are usually part time.
Because teacher aides only work during school terms, the job is attractive to those wishing to work family-friendly hours in their local neighbourhood. This means competition is usually strong for vacancies that arise.
Your chances of getting work are best if you have experience and/or a qualification relevant to working with children or young people.
Types of employers varied
Teacher aides work in:
primary and intermediate schools (67% of teacher aides)
secondary schools (26%)
special schools (7%).
These schools may be run by the state or by independent, private education providers.
You can also work in the early childhood sector as an education support worker, doing a role similar to teacher aide.
Sources
Laybourne, M, adviser, Ministry of Education, Careers New Zealand interview, July 2011.
Ministry of Business, Innovation and Employment, '2006-2014 Occupation Data' (prepared for Careers New Zealand), 2015.
New Zealand Educational Institute (NZEI) and Ministry of Education, 'School Support Staff: Collectively Making Resources Count', May 2011, (www.nzei.org.nz).
Progression and specialisations
Teacher aides may progress to work in special schools or learning support units. Some teacher aides go on to complete teacher training qualifications and move into roles such as early childhood teacher, primary or secondary school teacher, or Kaiwhakaako Māori.
Teacher aides may also specialise in special education and/or early childhood.
Education Support Worker

Education support workers work alongside a teacher or therapist with children in early childhood who have special needs.

Special Education Assistant

Special education assistants work alongside a teacher or therapist, with children who have a physical disability.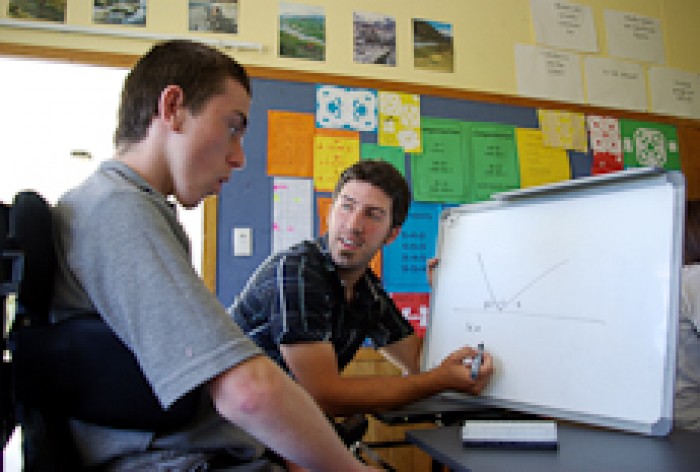 Last updated 7 September 2017