Trainer
Kaiwhakangungu/​Kaiwhakaako
Trainers plan and provide practical training courses for employees of businesses, government and other organisations. They teach a subject area they have experience and expertise in.
Pay
Source: New Zealand Association for Training and Development, 2016.
Job opportunities
Chances of getting a job as a trainer are average, but good for those who can develop and deliver training online.
Pay
Trainers can earn between about $50,000 and $90,000 a year, depending on experience and qualifications. A few trainers who work in specialised roles might earn up to $120,000 a year.
Source: New Zealand Association for Training and Development, 2016. 
(This information is a guide only. Find out more about the sources of our pay information)
What you will do
Trainers may do some or all of the following:
design individual training programmes for organisations
run classes, workshops and seminars on a variety of topics
develop course materials
evaluate trainees and report on training sessions
write and update training manuals or online course materials
evaluate courses and qualifications offered by providers
attend meetings and complete business development work, if self-employed.
Skills and knowledge
Trainers need to have:
knowledge of the subject area they are teaching, such as public speaking, and how to plan training sessions
teaching skills, and the ability to teach a group of people at different stages of learning
the ability to operate technical equipment that may be used during training sessions
skill in analysing, designing and developing online learning modules
knowledge of multimedia such as how to use video effectively in online learning material.  
Working conditions
Trainers:
usually work regular office hours, but may also do evening and weekend work. Self-employed trainers often work flexible hours, depending on the needs of their clients
may work in different locations, including offices, workshops and classrooms
self-employed trainers may travel around New Zealand and overseas to run training workshops and courses.
What's the job really like?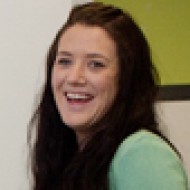 Jade Boixo works for a bank and trains people across a range of areas, including leadership, customer service and using the bank's new products.
The best – and worst – part of the job
"The bit I'm passionate about is being able to really recognise someone's potential and help develop them, whatever subject they're learning about. When you see someone understand a difficult concept it can be a very powerful moment."
Jade's least favourite part of the job is the administration side. "When you have to come in an hour early and print up 18 copies of a workbook and bind them all. It's the part that no one sees, and to me that's pretty mundane."
Best advice received
"Don't ever stop reading about training, and the research into how people learn, and how to get the most out of people. Keep feeding your brain that stuff!"
Jade's tips on becoming a trainer
Talk to people doing the job so you can decide if it's the job for you.
Shadow someone in the job. You may hate some of what you see behind the scenes.
Entry requirements
There are no specific entry requirements to become a trainer but you need to have experience in a particular field before you can train others. Examples of such fields include:
management
accounting
human resources
trade skills
business writing
computer administration and programming
website design.
A qualification in a subject that helps with communicating information to people is particularly useful for trainers. Useful subject areas include:
instructional design (designing online learning modules) 
adult education
teaching
business communications or management
human resources.
Secondary education
A tertiary entrance qualification, such as NCEA Level 3, is required to enter tertiary training.
Personal requirements
Trainers need to be:
skilful at communication, including listening and writing 
passionate about learning and technology 
good at time management
good at networking
friendly and patient
confident and positive
resourceful and creative
adaptable
able to relate to people from a range of cultures.
I think you need to be patient, and able to build a good one-to-one rapport with people. If you are always open and available, have time for people, and make sure you don't judge people, you can gain the trust of others and be a better trainer.

---
Useful experience
Useful experience for trainers includes:
teaching
coaching
developing and writing training packages  
managing staff
public speaking.
Find out more about training
New Zealand Association for Training and Development (NZATD)

(04) 570 2460 - nzatd@nzatd.org.nz - www.nzatd.org.nz
Check out related courses
What are the chances of getting a job?
Demand for trainers with face-to-face training and facilitation skills in the public and private sectors is average. Restructuring in the public sector has created some demand for contract trainers.
In the private sector, more training providers are offering NZQA-accredited courses, and need trainers with appropriate subject knowledge and qualifications to teach the courses.
According to the Census, 2,208 trainers worked in New Zealand in 2018.
Opportunities increase with skills to teach online
Demand is growing for online trainers due to the popularity of online learning. People can access training course information at any time online, and it is a flexible way for businesses to deliver staff training.  
There are still opportunities for trainers with face-to-face facilitation skills, but trainers with instructional design skills who can design and develop online learning modules are in demand.
You can improve your job chances with a qualification in instructional design and the ability to design and facilitate online learning, including for adult students.
Types of employers varied
Trainers may work for:
businesses, organisations and government as in-house trainers, for example, working in information technology (IT) or human resources
training consultancies, which offer general or specialist training services on topics such as sales and management
universities and polytechnics
industry training organisations, doing work such as on-site agriculture training.
Sources
Ministry of Business, Innovation and Employment, '2006-2014 Occupation Data' (prepared for Careers New Zealand), 2015.
Oldham, B, managing director, Complete Learning Solutions, Careers New Zealand interview, February 2016.
Stats NZ, '2018 Census Data', 2019. 
(This information is a guide only. Find out more about the sources of our job opportunities information)
Progression and specialisations
Trainers may move into work in one of the following areas:
human resources
tutoring or teaching
project management.
Trainers may also progress to set up their own business.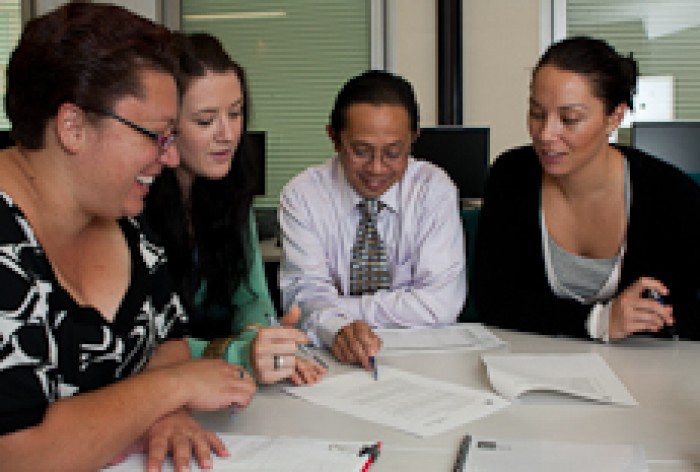 Last updated 18 September 2020