Trainer
Kaiwhakangungu/​Kaiwhakaako
Alternative titles for this job
Trainers plan and provide training courses for employees of businesses, government and other organisations. 
Pay
Training advisers usually earn
Job opportunities
Chances of getting a job as a trainer are average, but good for those who can develop and deliver training online.
Pay
Pay for trainers varies depending on skills and experience.
Training coordinators usually earn between $56,000 and $82,000 a year
Training advisers usually earn between $82,000 and $128,000.
Source: Hays, 'FY 2020/21 Salary Guide', 2020.
(This information is a guide only. Find out more about the sources of our pay information)
What you will do
Trainers may do some or all of the following:
assess the needs of trainees
design face-to-face learning activities and training programmes for organisations
design online instructional tools and learning programmes
create and implement coaching plans
run training programmes and learning activities
develop resources
create assessment standards and outcomes
measure learning both pre and post-training
provide assessment data and feedback to trainees and the organisation.
Skills and knowledge
Trainers need to have:
knowledge of the subject area they are teaching
coaching and teaching skills
an understanding of learning theories and learner behaviour principles
skills in designing learner modules, for both online and face-to-face training
an understanding of UX (user experience) design and accessibility requirements
IT skills.
Working conditions
Trainers:
usually work regular office hours, but may also work evenings and weekends
may work in different locations, including offices, workshops and classrooms
may travel to run training workshops and courses.
Entry requirements
There are no specific requirements to become a trainer. However, you need to have experience in a particular field before you can train others. Examples of such fields include:
management
human resources
computer administration and programming
trades.
Employers may prefer to hire trainers who have a qualification in adult teaching or instructional design.
Secondary education
There are no specific secondary education requirements to become a trainer. However, English, social studies and digital technologies are useful.
Personal requirements
Trainers need to be:
skilled at communicating with adults from a range of backgrounds and cultures
friendly and confident
understanding, patient and tolerant
adaptable
well-organised.
Useful experience
Useful experience for trainers includes:
teaching
coaching
managing staff
public speaking.
Find out more about training
New Zealand Association for Training and Development (NZATD)

(04) 570 2460 - nzatd@nzatd.org.nz - www.nzatd.org.nz
Check out related courses
What are the chances of getting a job?
Demand for trainers with face-to-face training and facilitation skills in the public and private sectors is average. Restructuring in the public sector has created some demand for contract trainers.
In the private sector, more training providers are offering NZQA-accredited courses, and need trainers with appropriate subject knowledge and qualifications to teach the courses.
According to the Census, 2,208 trainers worked in New Zealand in 2018.
Opportunities increase with skills to teach online
Demand is growing for online trainers due to the popularity of online learning. People can access training course information at any time online, and it is a flexible way for businesses to deliver staff training.  
There are still opportunities for trainers with face-to-face facilitation skills, but trainers with instructional design skills who can design and develop online learning modules are in demand.
You can improve your job chances with a qualification in instructional design and the ability to design and facilitate online learning, including for adult students.
Types of employers varied
Trainers may work for:
businesses, organisations and government as in-house trainers, for example, working in information technology (IT) or human resources
training consultancies, which offer general or specialist training services on topics such as sales and management
universities and polytechnics
industry training organisations, doing work such as on-site agriculture training.
Sources
Ministry of Business, Innovation and Employment, '2006-2014 Occupation Data' (prepared for Careers New Zealand), 2015.
Oldham, B, managing director, Complete Learning Solutions, Careers New Zealand interview, February 2016.
Stats NZ, '2018 Census Data', 2019. 
(This information is a guide only. Find out more about the sources of our job opportunities information)
Progression and specialisations
Trainers may move into work in one of the following areas:
human resources
tutoring or teaching
project management.
Trainers may also progress to set up their own business.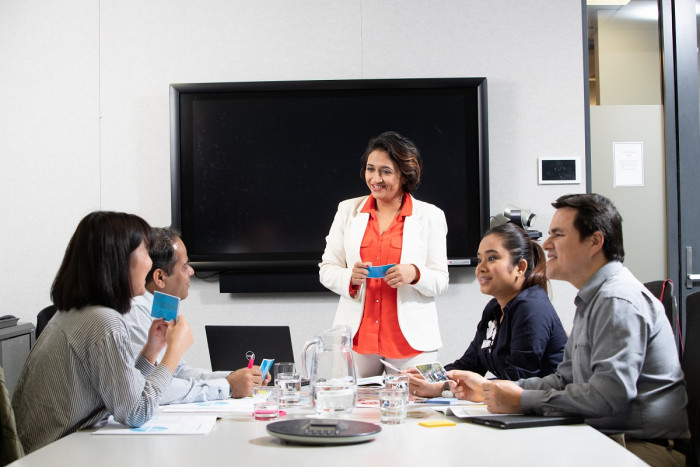 Last updated 23 February 2021