Electronics Trades Worker
Ringarehe Tāhiko
Alternative titles for this job
Electronics trades workers assemble, install, test, operate and service electronic parts and equipment.
Pay
Electronics trades workers usually earn
Source: Careers New Zealand research, 2017.
Job opportunities
Job opportunities for electronics trades workers are good due to a shortage of workers.
Pay
Pay for electronics trades workers varies depending on experience and the type of work they do.
Apprentice electronics trades workers and those with less than two years' experience usually earn between the minimum training wage and $40,000 a year.
Electronics trades workers usually earn between $40,000 and $70,000 a year.
Experienced industrial and measurement control technicians may earn up to $100,000.
Source: Careers New Zealand research, 2017.
(This information is a guide only. Find out more about the sources of our pay information)
What you will do
Electronics trades workers may do some or all of the following:
install, maintain and fix electronic equipment, instruments and control systems
run tests to check for faults, and collect and analyse the data
repair problems and replace any faulty parts
keep records of the faults they find, and the repairs or maintenance they carry out
re-assemble electronic equipment.
Skills and knowledge
Electronics trades workers need to have:
knowledge of electronic theory
skill in diagnosing and fixing problems with electrical equipment
knowledge of electronic circuits and the ability to read circuit diagrams
knowledge of safe working practices.
Electronics trades workers who run their own business also need small business skills.
Working conditions
Electronics trades workers:
usually work regular hours, but may work overtime and be on call
work in various places, including homes, offices, workshops, factories, and on ships and aircraft.
What's the job really like?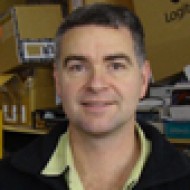 Gordon Malin
Electronics Serviceperson
What sort of work do you do day-to-day?
"In my business we carry out a wider range of tasks than most electronics servicepeople. We've fixed things from breast pumps to car ECU [engine control unit] computers.
"You've got to know what you're looking for when you're fixing electronics. Sometimes, for want of a better term, it's like a sixth sense. After a while, when you've got a computer, amplifier or TV open, you can look at the circuit and your collective knowledge just kicks in."
What do you enjoy about your job?
"I really like helping people out. We come across a lot of people in our job. I don't think I'd like being jammed in a room and doing robotic repairs – it would probably drive me a bit nuts.
"The thing that really satisfies me is working through a problem and and taking something from not working to working. When it's fixed, you've won. And we don't get paid if it doesn't get fixed. It's a job of lots of small daily successes."
Entry requirements
Entry requirements to become an electronics trades worker depend on what area of electronics you want to work in.
Working with domestic appliances and business machines such as photocopiers
If you want to fix and maintain domestic electronic appliances or business machines like photocopiers, you need to complete an apprenticeship and gain one of the following qualifications:
National Certificate in Electrical Engineering - Electrical Appliance and Electronic Servicing (Level 4)
National Certificate in Electronic Engineering (Level 4).
Working in industrial measurement and control
To become an industrial measurement and control technician, you need to complete an apprenticeship and gain a National Certificate in Industrial Measurement and Control (Level 4).
Working with security systems
There are no specific requirements to become a security systems technician, but employers may prefer you to have a National Certificate in Electronic Security - Installer (Level 3).
You must also have a Certificate of Approval issued by the Ministry of Justice.
Apprenticeships and registration
The Skills Organisation oversees apprenticeships in electronics trades.
Depending on your role, you may also need to be registered with Electrical Workers Registration Board.
Secondary education
No specific secondary education is required for this job, but English, maths, science, physics, chemistry and technology to at least NCEA Level 2 are useful.
Personal requirements
Electronics trades workers need to be:
safety-conscious
observant, accurate and methodical
able to follow instructions.
Useful experience
Useful experience for electronics trades workers includes:
work at electronics businesses, such as selling appliances or making deliveries
work involving electrical or electronic components
mechanical work.
Physical requirements
Electronics trades workers need to have good hand-eye co-ordination and normal colour vision, as electrical components are often colour-coded.
Registration
Electronics trades workers may need to be registered with the Electrical Workers Registration Board, depending on their speciality.
Find out more about training
The Skills Organisation

0508 754 557 - support@skills.org.nz - www.skills.org.nz
Check out related courses
What are the chances of getting a job?
Chances of getting a job as an electronics trades worker are good because:
too few people are training for the role
there is a a construction boom which is predicted to last until 2021 
the Building Act 2004 requires all buildings (except houses) to have regular inspections and maintenance of safety systems including sprinklers and warning systems. 
Electronics equipment trades worker appears on Immigration New Zealand's regional skill shortage list. This means the Government is actively encouraging skilled electronics trades workers from overseas to work in New Zealand.
According to the Census, 2,268 electronics trades workers worked in New Zealand in 2018.
Limited opportunities at smaller electronics service companies
Even with a shortage of electronics trades workers, it can still be hard to get a job. Many electronics and servicing companies are small, and employ only a few staff. Therefore, they only take on new employees when someone leaves or if the business expands.
Job opportunities for electronics trades workers are often better in big companies.
Types of employers varied
Electronics trades workers can work for:
small repair companies
larger electronics retail and repair chains
industrial companies, as specialist in-house technicians
electronics design or manufacturing companies.
Nearly one quarter of electronics trades workers are self-employed.
Sources
BRANZ and Pacifecon, 'National Construction Pipeline Report 4', July 2016, (www.branz.co.nz).
Fire Protection Association Newsletter, October 2016, (www.fireprotection.org.nz)
Immigration New Zealand, 'Regional Skill Shortage List', 27 May 2019, (www.immigration.govt.nz).
Ministry of Business, Innovation and Employment, '2006-2014 Occupation Data' (prepared for Careers New Zealand), 2015.
Stats NZ, '2018 Census Data', 2019.
Wintec website, accessed April 2017, (www.wintec.ac.nz).
(This information is a guide only. Find out more about the sources of our job opportunities information)
Progression and specialisations
Electronics trades workers may progress to set up their own business.
Electronics trades workers can specialise in a number of roles, including:
Domestic Appliance Serviceperson

Domestic appliance servicepeople install, repair and maintain household electrical appliances such as refrigerators, microwaves and washing machines.

Fax and Photocopier Technician

Fax and photocopier technicians install, maintain and repair electronic office equipment such as faxes, photocopiers and printers.

Industrial Measurement and Control Technician

Industrial measurement and control technicians install, maintain and repair equipment used to measure and control production processes in industries such as food and beverage manufacturing, petrochemicals and power generation.

Security Systems Technician

Security systems technicians install and maintain security systems.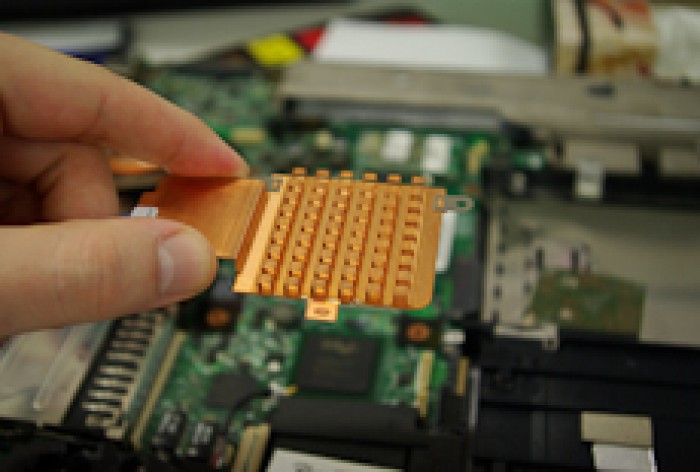 Last updated 15 September 2020