Financial Adviser
Kaiwhakatakoto Kaupapa Pūtea
Alternative titles for this job
Financial advisers give advice about financial planning, insurance, investing and other financial services.
Pay
Financial advisers with one to three years' experience may earn
Financial advisers with three to seven years' experience may earn
Source: Trade Me Jobs, 'Salary Guide', 2015.
Job opportunities
Opportunities for financial advisers are good due to demand for financial advice.
Pay
Pay for financial advisers varies depending on experience and what region they work in.
A financial adviser with one to three years' experience can expect to earn between $40,000 and $75,000 a year.
A financial adviser with three to seven years' experience and an established client base can earn between $75,000 and $115,000.
Advisers usually earn commission on top of their salary.
Source: Trade Me Jobs, 'Salary Guide', 2015.
(This information is a guide only. Find out more about the sources of our pay information)
What you will do
Financial advisers may do some or all of the following:
clarify clients' short, medium and long-term financial goals
prepare suitable financial plans and/or investment plans
encourage clients to keep to their plans
review the clients' taxation, retirement planning and sources of income
review the clients' estate planning and insurance needs
report on the clients' investments on a quarterly or half-yearly basis.
Skills and knowledge
Financial advisers need to have:
the ability to understand and interpret financial and investment markets
knowledge of financial planning, taxation, investments, mortgages and insurance
the ability to research up-to-date market and financial information.
Working conditions
Financial advisers:
usually work regular hours, but may work weekends or evenings to meet deadlines
work in offices, but may travel to visit clients within their local area.
What's the job really like?
Nicole Hoy
Financial Adviser
Building a business from scratch is tough but rewarding
"Starting a business from scratch is harder than being an employee, but I decided that developing my own client base would be better for me in the long run. My clients benefit too because they know they have an adviser who is committed to the business and to them for the long term," says Nicole Hoy.
"In the first few years I wasn't earning what I'm earning now, because I didn't have the clients. So I understand that someone may want to work for an employer. That way they'll get a steady income and job stability.
"It was challenging at the beginning. Building a client base takes a lot of hard work. It's like any new business. Those first years I was working 50-plus hours a week."
Family-friendly job
Nicole now sees the rewards of that early work, with a comfortable and sustainable income. And there are other benefits.
"I can work around my family needs. I couldn't enjoy that flexibility unless I got my client base up to a good level, or if I was simply an employee.
"I love the work that we do here. We really enjoy working with our clients and making their money work for them."
Entry requirements
To become an Authorised Financial Adviser (AFA), you need to:
gain the National Certificate in Financial Services – Financial Advice (Level 5)
get authorisation to practise from the Financial Markets Authority (FMA)
join and register with a Dispute Resolution Scheme (DRS)
be registered on the Financial Service Providers Register (FSPR).
A degree or diploma in business studies or accounting is useful.
Financial advisers must complete at least 20 hours of professional development each year to remain Authorised Financial Advisers.
Secondary education
NCEA Level 3 in English, maths with statistics, economics and/or accounting is preferred.
Personal requirements
Financial advisers need to be:
honest and trustworthy
able to keep information confidential
able to use good judgement
good communicators and listeners, as they have to relate to a wide range of people
good at planning
effective salespeople
problem-solvers.
Useful experience
Useful experience for financial advisers includes:
management experience
accounting or auditing experience
banking experience.
Registration
To practise as a financial adviser you must be listed on the Financial Service Providers Register.
Find out more about training
Institute of Financial Advisers (IFA)

0800 404 422 - admin@ifa.org.nz - www.ifa.org.nz

Professional Advisers Association

0800 275 722 - admin@paa.co.nz - www.paa.co.nz

The Skills Organisation

0508 754 557 - www.skills.org.nz
Check out related courses
What are the chances of getting a job?
Range of factors contribute to demand for financial advisers
Demand for financial advisers is expected to continue rising as:
highly skilled advisers are in shortage
workers close to retirement are seeking investment advice
a large number of financial advisers are likely to retire in the next 10 to 15 years.
Demand best for skilled advisers
Chances of getting work as a financial adviser are best if you have:
strong market analysis skills
knowledge of legal compliance and risk management
good client relationship skills
accounting skills.
Most advisers self-employed
Most financial advisers are self-employed.
Financial advisers can also work for:
mortgage firms
banks
insurance companies
financial investment firms.
Sources
Good Returns, 'Compliance Skills in Demand', 2 February 2016, (www.goodreturns.co.nz).
Hays, 'Hays Salary Guide 2015', 2015, (www.hays.net.nz).
Michael Page, 'Salary and Employment Forecast 2015', 2015, (www.michaelpage.co.nz).
Ministry of Business, Innovation and Employment, '2006-2014 Occupation Data' (prepared for Careers New Zealand), 2015.
Ministry of Business, Innovation and Employment,' Occupational Outlook 2016 – Financial Advisers and Brokers', February 2016, (www.mbie.govt.nz).
New Zealand Herald, 'Half of Bosses Planning Salary Freezes this Year', 10 April 2015, (www.nzherald.co.nz).
Robert Half, '2015 Salary Guide', 2015, (www.roberthalf.co.nz).
Robert Walters, 'Salary Survey 2016', 2016, (www.robertwalters.co.uk).
(This information is a guide only. Find out more about the sources of our job opportunities information)
Progression and specialisations
Financial advisers beginning their careers have to build up their client base. When they are established, they can progress into managerial positions or may choose to open their own financial planning businesses.
Financial advisers may specialise in:
insurance
investments
risk management
underwriting
mortgages.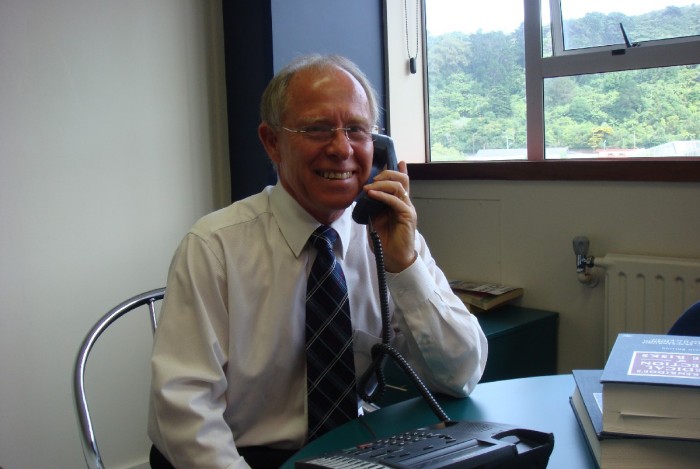 Last updated 1 June 2018