Insurance Claims Officer
Āpiha Tono Rīanga
Alternative titles for this job
Insurance claims officers decide whether an insurance company will pay out a claim.
Pay
Insurance claims officers with up to eight years' experience usually earn
Team leaders and managers usually earn
Source: Hays, 'Salary Guide', 2018.
Job opportunities
Chances of getting a job as an insurance claims officer are average, although extreme weather events create temporary increases in demand.
Pay
Pay for insurance claims officers varies depending on experience.
Entry-level insurance claims officers usually start on $47,000 to $50,000 a year.
Mid-level insurance claims officers with four to eight years' experience can earn between $50,000 to $75,000.
Claims team leaders and managers with more responsibilities usually earn between $60,000 and $140,000.
Source: Hays, 'FY 18/19 Hays Salary Guide: Salary and Recruitment Trends', 2018.
(This information is a guide only. Find out more about the sources of our pay information)
What you will do
Insurance claims officers may do some or all of the following:
analyse claims and decide whether they are covered by policy
make recommendations for the settlement of claims
inform clients if claims are accepted and how they will be allocated
organise payments to clients and repair or replacement of lost items
make sure all enquiries and payments are dealt with quickly
appoint insurance loss adjusters and private investigators when required
contact independent experts in case of disputes and attend disputes tribunals.
Skills and knowledge
Insurance claims officers need to have:
understanding of the insurance industry, particularly the area they work in, such as fire, life, accident or marine insurance
knowledge of their firm's insurance policies, including what each policy covers
understanding of relevant laws such as the Privacy Act and the Human Rights Act.
Working conditions
Insurance claims officers:
usually work regular hours, but may work evenings or weekends to meet deadlines, or if they are on call
work in offices, but may travel locally to Disputes Tribunal hearings.
What's the job really like?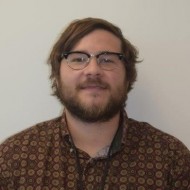 Phillip Jensen
Insurance Claims Customer Manager
What area of insurance claims do you work in?
"I'm a home claims customer manager for AA Insurance, and the main point of contact for customers whose home and contents claims I look after. My role is to manage the claim after it has been lodged by our claims assist team, and get it through to settlement or completion."
What surprises people about insurance claims officers?
"We're genuinely here to help our customers, provide them with cover as per their policy, and help them out of difficult situations. In cases where a customer's policy doesn't cover everything, we always consider what we can do to help – we want to put customers back into the same position they were in before their loss."
What challenges do you deal with?
"As every claim, customer and situation is different, problem solving is a massive part of my role. This is both challenging and interesting. It means looking outside the box for solutions, and mapping out how to get to a settlement of the claim that works within the policy terms, as well as satisfying our customers."
What do you love about your work?
"Making a claim can be very stressful for our customers, and working with them to provide a positive outcome for all involved is very rewarding.
"After dealing with both earthquake, and home and contents claims, I've learned how to connect with my customers, and understand how the claim process can affect people's lives. Being involved in this process gives me a feeling of achievement and is something I am proud of."
Entry requirements
There are no specific requirements to become an insurance claims officer. However, customer service and sales experience is useful.
A New Zealand Certificate in Financial Services (Level 4 or 5) or Diploma in Financial Services (Level 6) may be helpful, and some employers may prefer you to have a Bachelor's degree in any subject.
Medical or paramedical qualifications are helpful for insurance claims officers working in the areas of health, disability or life insurance. Automotive technician qualifications may be helpful for insurance claims officers working in motor vehicle insurance.
The Australian and New Zealand Institute of Insurance and Finance (ANZIIF) offers courses to diploma level in general and life insurance, which focus on developing technical insurance skills for claims staff.
Secondary education
NCEA Level 3 is required to enter tertiary training. Useful subjects include accounting, business studies, English and maths.
Personal requirements
Insurance claims officers need to be:
good at listening and able to relate to a wide range of people
tactful, patient and calm
empathetic and fair
good communicators and negotiators
good at report writing
good at analysing and interpreting information, including legal documents
accurate, with an eye for detail
organised and able to work under pressure.
A good quality for insurance workers to have is empathy towards customers, and the ability to put themselves in their shoes.

---

Phillip Jensen

Claims Officer
Useful experience
Useful experience for insurance claims officers includes other work in the insurance industry – for example, in underwriting or sales.
Work in retail sales, banking, customer service, finance, health and law is also useful.
Find out more about training
Australian and New Zealand Institute of Insurance and Finance

(09) 379 7128 - nzbranch@anziif.com - anziif.com

Strategi

09 414 1300 - support@strategi.ac.nz - https://shop.strategi.ac.nz/
Check out related courses
What are the chances of getting a job?
Customer service and sales skills improve chances of getting insurance claims officer job
Chances of getting a job as an insurance claims officer are average because:
although some companies have outsourced jobs to overseas call centres to cut costs, demand for workers in New Zealand remains stable
jobs for insurance claims officers may decrease if employers start using artificial intelligence for customer queries, sales, and dealing with claims
earthquakes, storms and flooding often create an increase in demand for insurance claims officers, but it is short term, with many jobs being fixed term rather than permanent.
Your chances of securing a job as an insurance claims officer are best if you have customer service or sales experience.
According to the Census, 2,793 insurance claims officers worked in New Zealand in 2018.
Insurance claims officers usually work for insurance companies
Most insurance claims officers work for insurance companies. Many insurance brands in New Zealand are owned by IAG or Suncorp.
Sources
DLA Piper, 'Digital Transformation in the Insurance Sector', accessed July 2018, (www.dlapiper.com)
Gray, M, 'Offshoring Claims "Improving Service": Insurer,' 15 September 2014, (www.insurancebusinessmag.com)
Harding, L, recruitment manager, AA Insurance, careers.govt.nz interview, June 2018.
Hays, '2018 Hays Salary Guide', 2018. (www.hays.net.nz).
Pattrick, T, talent acquisition consultant, IAG, careers.govt.nz interview, March 2018.
Stats NZ, '2018 Census Data', 2019.
Walker, J, managing director, Hays NZ, careers.govt.nz interview, July 2018.
(This information is a guide only. Find out more about the sources of our job opportunities information)
Progression and specialisations
Insurance claims officers can progress into supervisory or management roles within insurance companies, or move into other insurance roles such as insurance agent or insurance loss adjuster.
Insurance claims officers may specialise in:
general insurance, which includes house and contents, commercial, motor vehicle and marine insurance
life insurance, which includes health insurance, disability insurance and superannuation.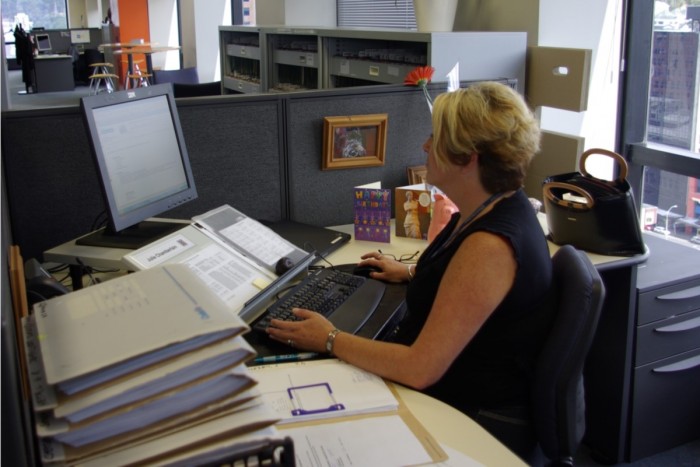 Last updated 6 June 2023