Urban/​Regional Planner
Kaiwhakamahere Tāone/​Rohe
Alternative titles for this job
Urban/regional planners develop and administer plans for physical, environmental, social and economic development of urban and rural areas.
Pay
Planners with less than five years' experience earn on average
Planners with six or more years' experience usually earn
Source: NZ Planning Institute, 2016.
Job opportunities
Chances of getting a job as an urban/regional planner are average, but good for those with experience.
Pay
The median salary for all planners was $83,500, according to a 2012 NZ Planning Institute survey.
The average income for planners with:
less than five years' experience - $61,500
between six and 10 years' experience - $77,500
between 11 and 15 years' experience - $95,000
between 16 and 20 years' experience - $103,000.
Source: NZ Planning Institute Survey, 2016.
(This information is a guide only. Find out more about the sources of our pay information)
What you will do
Urban/regional planners may do some or all of the following:
plan and design buildings, streets, subdivisions, parks, reserves or sports facilities
prepare strategic, reserve management, and catchment plans up to 20 years ahead
examine how areas are developing and the effect of proposed developments
collect and analyse economic, social and environmental data
manage projects, including communications strategies
write and present reports on behalf of councils, companies, applicants and/or submitters at resource consent, environmental, and other hearings.
Senior planners may also lead teams. 
Skills and knowledge
Urban/regional planners need to have:
knowledge of local and national government processes
an understanding of environmental and economic issues
knowledge of styles of architecture and building methods
knowledge of planning legislation such as the Resource Management Act and the Local Government Act
knowledge of the New Zealand Urban Design Protocol.
Working conditions
Urban/regional planners:
usually work regular business hours, but may need to work weekends or evenings
work in offices, but often visit construction sites and proposed development sites
may travel nationally and overseas to attend public meetings, conferences and seminars.
What's the job really like?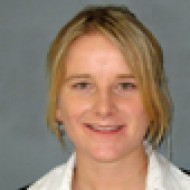 Michele Frey
Recreation Planner
Michele Frey says her idea to redevelop a gravel pit has done wonders for her career as a recreation planner. She was still a student at university when she took the idea to her neighbourhood community board. "They really liked it, so then I approached the council and asked if they would fund a concept plan. "They said yes, and it went really well and they invited me back the following year to implement it; now it's a park. That project has helped me immensely. It's been so invaluable for my career. For anyone who really wants to be involved in any industry, if you can find something to demonstrate your abilities or your passion – it will take you places big time."
For Michele, it meant that after less than three years working for a city council, she secured a job with a private consulting firm in Napier. "Now I'm working for an international firm, the work can take me anywhere and I can be involved in all sorts of projects in different environments."
"I spend a lot of time researching, looking at what might be the best way to do something. To be a good recreation planner you also have to be able to think logically and be adept at problem solving."
What's hot
Creating areas lots of people will use.
Leaving a legacy.
What's not
Tight deadlines.
Lots of scrutiny.
Steven Sanson talks about town planning - 2.50 mins. (Video courtesy of Te Puni Kōkiri - for more videos go to www.maorifuturemakers.com)
My name's Steven Sanson, originally from Kaikohe and I've studied at Pompallier College in Whangārei for high school. Tribe - Ngāpuhi, I'm from yep, studying a Bachelor of Planning which is pretty much yeah Town Planning. It presents the opportunity to make decisions for the community or any community that you're involved with, it's quite a sort of a red herring for Māori like not many people know about it but it's quite a good thing to get into if you're interested in community grass roots level sort of stuff, getting involved with you know local interest groups oh anything you're passionate about it's the rout to go because you can actually effect change.

Not many people really know about town planning in general, let alone Māori families, they think it's party planning or you know planning all sorts of other stuff but, yeah it's not really known to all my other mates but once I tell them they get a good grasp of what it's about. We should start to open up and be involved with it cause it really presents opportunity for us to develop change and be in a position to make good decisions, long term decisions. It presents a lot of opportunities in local government, central government, politics, even law if you're into that, so it branches quite a wide range and nothing's off the table with town planning everything's involved, every subject is involved.

My dream one day is to help out all our local communities that we live in, help them rise up and become better in all aspects of their well-being.

My brother had gone to university and he told me all these great stories, so the only thing I was kinda fearful of was kinda being away from home for so long, there is a bit of homesickness but you do get over it, you end up having the time of your life really, it's awesome, it's awesome.

I really admire my family they've really helped me along the way, but one particular person I probably have to say is Bruce Hucker, he's an ex-Council member and he's really he's a great role model, great wordsmith, great in the art of speechmaking and it's really quite a sight to see and I really, really admire him.

If you are going to university I'd say go through the hall system first, cause it really presents the opportunity to make a lot of friends, and also brings that social aspect into university and that's real good. You've gotta have a social life, part of varsity's studying, but there's opportunities to play sport for university, there's obviously you can go out socialise, make a lot of new friends, and yeah, nah it's not just about university at all there's quite a holistic you know sort of thing about it, playing rugby for the university for about three years now, it's one of my big passions but I've been injured so it's all good. If you're afraid of leaving all your Māori friends behind you do make a lot of new Māori friends so that's pretty cool. University's not as hard or as scary as it's portrayed really it's just if you put the hard work in it you're going to get the results and you're going to find it quite easy, but probably my best advice is just to give it a go, if you don't give it a try you'll never know.
Entry requirements
To become an urban/regional planner you usually need to have a degree listed on the New Zealand Planning Institute's accredited course list:
Bachelor or Master of Planning 
Bachelor or Master of Resource and Environmental Planning
Master of Environmental Policy. 
A postgraduate qualification in planning or resource management can help to enter senior positions.
Another entry option is to do another degree (such as science), and include some planning, law and resource management papers.
A science degree may be required if you want to work for regional councils, dealing with water, soil and air management.
Secondary education
You need to have a tertiary entrance qualification to enter further training.
Useful subjects include:
English
economics
geography.
Science subjects, such as biology, may also be helpful for some aspects of planning.
Personal requirements
Urban/regional planners need to be:
able to relate to a wide range of people
good at risk analysis
able to handle conflict well
open-minded
persuasive.
I think as a student you'd have a reasonable opportunity to get some sort of work in a planning office. It might also be worth sitting through a council hearing. It's a free experience and it is a good way to get a better understanding of what planners do.
Useful experience
Useful experience for urban/regional planners includes:
work as a planning assistant for councils or consultant firms, possibly during summer vacations
work on a building site
draughting or research work
volunteer work for community or environmental groups, or organisations such as the Department of Conservation.
Experience gained from overseas travel may also be helpful.
Find out more about training
The Skills Organisation

0508 SKILLS (0508754 557) - info@skills.org.nz - www.agencies.skills.org.nz

New Zealand Planning Institute (NZPI)

(09) 520 6277 - admin@planning.org.nz - www.planning.org.nz/MainMenu
Check out related courses
What are the chances of getting a job?
Opportunities are best for senior planners with at least five years' experience; recent graduates are reporting difficulty finding work.
According to a New Zealand Planning Institute (NZPI) survey, 83% of employers who responded reported having no difficulty filling vacancies.
Varied employers of urban and regional planners
Planners can work for:
local authorities such as city and district councils
government departments
private consulting firms
universities.
Sources
Ministry of Business, Innovation and Employment, '2006-2014 Occupation Data' (prepared for Careers New Zealand), 2015.
New Zealand Planning Institute, 'NZPI Salary Survey 2012', NZ Planning Institute, accessed January 2014.
New Zealand Planning Institute website, accessed June 2016, (www.planning.org.nz). 
(This information is a guide only. Find out more about the sources of our job opportunities information)
Progression and specialisations
Urban/regional planners can progress by moving into senior or managerial positions.
They may also specialise in an area such as:
Catchment Management Planner

Catchment management planners advise on the use and development of natural resources, such as fishing quotas, water management, and other activities that concern the environment.

Policy Analyst (Planner)

Policy analysts gather and analyse information to assist in the planning, development and interpretation of rules and regulations.

Recreation Planner

Recreation planners plan and design recreational facilities such as parks, reserves, swimming facilities and cemeteries.

Urban Designer

Urban designers advise councils, developers and government on land zoning, and how to best use urban spaces.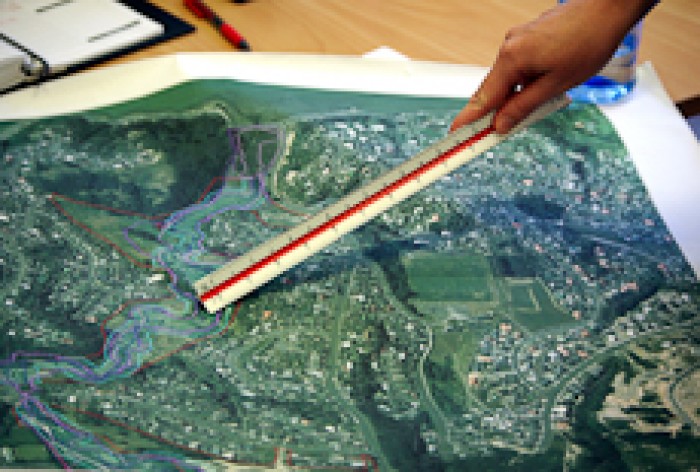 Last updated 11 January 2018