Urban/​Regional Planner
Kaiwhakamahere Tāone/​Rohe
Alternative titles for this job
Urban/regional planners develop and administer plans for physical, environmental, social and economic development of urban and rural areas.
Pay
Senior and principal planners usually earn
Source: New Zealand Planning Institute, 2022.
Job opportunities
Chances of getting a job as an urban/regional planner are good due to high demand for their services.
Pay
Pay for urban/regional planners varies depending on their skills and experience.
Planners usually earn between $65,000 and $82,000 a year.
Senior planners usually earn between $91,000 and $107,000.
Principal planners and managers can earn between $110,000 and $150,000.
Source: New Zealand Planning Institute, 2022.
(This information is a guide only. Find out more about the sources of our pay information)
What you will do
Urban/regional planners may do some or all of the following:
plan and design buildings, streets, subdivisions, parks, reserves or sports facilities
prepare plans up to 20 years ahead
examine how areas are developing and the effect of proposed developments
collect and analyse economic, social and environmental data
manage projects, including communications strategies
write and present reports on behalf of councils, companies, applicants and submitters at resource consent, environmental, and other hearings.
Skills and knowledge
Urban/regional planners need to have knowledge of:
local and national government processes
environmental and economic issues
different building methods
planning legislation such as the Resource Management Act and the Local Government Act
the New Zealand Urban Design Protocol, a commitment by central and local government, property developers and investors, design professionals, educational institutes and other groups to undertake specific urban design initiatives.
Working conditions
Urban/regional planners:
usually work regular business hours, but may need to work weekends or evenings
work in offices, but often visit construction sites and proposed development sites
may travel nationally and overseas to attend public meetings, conferences and seminars.
What's the job really like?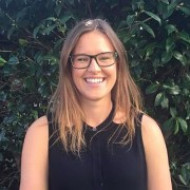 How did you get into planning?
"I've always been interested in the environment and in social justice. Planning is a perfect fit between protecting our precious natural resources while ensuring that people have equitable, safe, healthy and enjoyable places to live and play.
"I took a number of different courses at university, including sociology, Spanish and geography and came out with a Bachelor of Arts degree in politics and environmental management. I then continued on with a Master of Planning at Otago University."
What do you love most about your work?
"A favourite aspect of my work would definitely be collaborating with all the different people involved in projects, and also understanding the environment in which activities are occurring. The decisions I make or contribute to help to ensure the environment is not being adversely impacted and all people are valued and consulted throughout the planning process."
What do you find most challenging about your work?
"Juggling the differing viewpoints, technical information and positions people might have on an issue or activity – especially when the decision might not meet the expectations of all people."
What advice would you give to someone interested in becoming a planner?
"Go and explore the planning profession to see how it can help you achieve your goals and vision. Maybe talk to your local council planner about their role and find out if any planning areas or roles appeal to you. We need 'big picture thinkers' and 'fine details people' to work as planners in all sorts of areas, so there is bound to be something that fits your dream career."
Entry requirements
To become an urban/regional planner you usually need to have a degree listed on the New Zealand Planning Institute's accredited course list, such as a Master of Planning.
Secondary education
A tertiary entrance qualification is required to enter further training. Useful subjects include geography, maths, social studies, te reo Māori and economics.
Personal requirements
Urban/regional planners need to be:
able to relate to a wide range of people
strong communicators
good at risk analysis
able to handle conflict
open-minded
persuasive.
Being able to understand and communicate different viewpoints effectively (even if they are not your own) will help in any planning process – whether it be a hearing, through community consultation or even just a meeting.

---
Useful experience
Useful experience for urban/regional planners includes:
work as a planning assistant for councils or consultant firms
work on a building site
draughting or research work
volunteer work for community or environmental groups, or organisations such as the Department of Conservation.
Registration
Professional registration with the New Zealand Planning Institute (NZPI) is recommended but not compulsory.
Find out more about training
New Zealand Planning Institute (NZPI)

(09) 520 6277 - admin@planning.org.nz - planning.org.nz
Check out related courses
What are the chances of getting a job?
Strong demand for urban/regional planners
Chances of getting work as an urban/regional planner are good due to strong demand for workers. One reason for this is the high level of population growth in New Zealand's main centres. Opportunities for employment are greater in Auckland than in the rest of New Zealand.
According to a New Zealand Planning Institute Survey, 52% of employers who responded reported difficulties in filling vacancies for urban/regional planners.
According to the Census, 3,012 urban/regional planners worked in New Zealand in 2018.
Useful to build planning experience while studying
Building up experience while you study can increase your chances of getting planning work once you graduate. Doing work experience or internships also helps you meet people in the planning industry.
Types of employers varied
Urban/regional planners may work for:
local authorities such as city and district councils
government departments
private consulting firms
universities.
Sources
Anorpong, D, Sedgley, S, 'National Policy Statement on Urban Development Capacity - A Year In', Planning Quarterly, 207, December 2017, (www.planning.org.nz).
Beattie, L, deputy head of school of architecture and planning, University of Auckland, careers.govt.nz interview, July 2018.
Cayford, J, senior policy adviser, New Zealand Planning Institute, careers.govt.nz interview, June 2018.
New Zealand Planning Institute, 'The New Zealand Planning Institute Salary Survey 2017', January 2018, (www.planning.org.nz).
Pascall, K, principal adviser - planning, Wellington City Council, careers.govt.nz interview, July 2018.
Stats NZ, '2018 Census Data', 2019.
Trevelyan, A, principal planner, Auckland Council, careers.govt.nz interview, July 2018.
(This information is a guide only. Find out more about the sources of our job opportunities information)
Progression and specialisations
Urban/regional planners can progress by moving into senior or managerial positions.
They may also specialise in an area such as:
Catchment Management Planner

Catchment management planners advise on the use and development of natural resources, such as fishing quotas, water management, and other environmental activities.

Policy Analyst (Planner)

Policy analysts gather and analyse information to assist in the planning, development and interpretation of rules and regulations.

Recreation Planner

Recreation planners plan and design recreational facilities such as parks, reserves, swimming facilities and cemeteries.

Resource Consent Planner

Resource consent planners process applications for resource consents and take part in resource consent hearings.

Urban Designer

Urban designers advise councils, developers and government on land zoning, and how to best use urban spaces.
Last updated 30 May 2022