Parking Officer
Āpiha Atoato Waka
Alternative titles for this job
Parking officers give fines for illegal parking and vehicle offences such as unregistered cars.
Pay
Parking officers usually earn
Source: Wellington City Council, 2023.
Job opportunities
Chances of getting a job as a parking officer are poor due to low turnover and high competition for roles.
What you will do
Parking officers may do some or all of the following:
check vehicles are parked legally
take photos and notes of illegally parked vehicles on a handheld device 
film their interactions with the public
issue tickets when vehicles have been parked too long, or are illegally parked
issue notices for vehicle offences such as not having an up-to-date warrant of fitness or registration
call tow trucks to remove illegally parked vehicles
service and clear parking meters/machines
educate people on parking regulations
give people directions and provide visitor information about the city.
Skills and knowledge
Parking officers need to have:
conflict resolution skills
basic photography skills
knowledge of parking regulations and by-laws
knowledge of the streets in their area.
Working conditions
Parking officers:
work regular or irregular hours depending on the city or town they work in. They may also work overtime and at weekends
work outside in carparks and on city streets
work in all weather conditions, and sometimes deal with upset or angry people.
What's the job really like?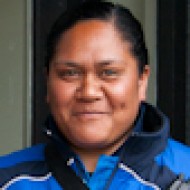 Marina Daniels
Parking Officer
Benefits of the job are the people
Marina Daniels says the benefits of being a parking officer are people-based.
"The best thing about this job is meeting the variety of people out there, and making friends with people at work. And we are also really close to management, which is important – if the communication between staff and management is good, it makes it an easy day for you."
Marina's working day starts at about seven each morning, and she can be working in any one of 40 patrol areas of Wellington. "You tend not to get rostered in the same area in consecutive days – that's a safety feature."
The downside of the job
The downside of the job comes from the attitude of some members of the public. "There can be negative stuff because of what you do, but that comes with the territory.
"You have to control yourself really well because you are wearing a uniform, and you are representing Armourguard, which is a big company, and the Wellington City Council as well.
"You either take what they say and brush it off – or you walk away. Those are pretty much your only options."
Entry requirements
There are no specific entry requirements to become a parking officer, as you gain skills on the job.
As part of the recruitment process you may need to pass drug and alcohol, fitness and psychometric (personality and behaviour) tests.
Parking officers who drive motorcycles need a motorcycle licence.
Secondary education
There are no specific secondary education requirements to become a parking officer. However, NCEA Level 1 is usually preferred by employers. Useful subjects include digital technologies, maths and physical education.
Personal requirements
Parking officers need to be:
good at listening and communicating with people
firm but fair
observant
resilient
confident.
Useful experience
Useful experience for parking officers includes:
customer service work
city council work
debt collection.
Physical requirements
Parking officers need to be fit, healthy and capable of walking long distances. They must also have a neat and tidy appearance.
Find out more about training
Ignite Colleges

0800 200 345 - https://ignitecolleges.ac.nz
Check out related courses
What are the chances of getting a job?
Parking officer vacancies rare
Vacancies for parking officers are rare because:
the occupation is small
the number of people in the role is stable, not growing
people stay in the job for long periods.
Competition for new roles is high as the job is popular among people who want to work outdoors and get fit, and it can be a way to get experience to enter roles in the police or Customs.
According to the Census, 333 parking officers worked in New Zealand in 2018.
Opportunities for parking officers may improve
Chances of getting a job as a parking officer may improve as a number are reaching retirement age. More than 30% of parking officers are between 55 and 64 years old.
Most parking officers work for councils
Parking officers usually work for city and regional councils. They may work for companies that own carparks and parking buildings.
Sources
Hunt, T, 'Parking Warden Numbers Spike in Wellington', 21 February 2017, (www.stuff.co.nz).
Martin, M, human resources advisor, Porirua City Council, Wellington City Council, Careers Directorate – Tertiary Education Commission interview, December 2017.
Ministry of Business, Innovation and Employment, '2006-2014 Occupation Data' (prepared for Careers Directorate – Tertiary Education Commission), 2015.
Roach,T, on-street parking team leader, Wellington City Council, Careers Directorate – Tertiary Education Commission interview, December 2017.
Stats NZ, '2018 Census Data', 2019.
Wellington City Council, 'Draft Annual Plan 2017-2018', accessed 2018, (www.wcc.govt.nz).
(This information is a guide only. Find out more about the sources of our job opportunities information)
Progression and specialisations
Parking officers may move into training or management, or another position in the city council they work for.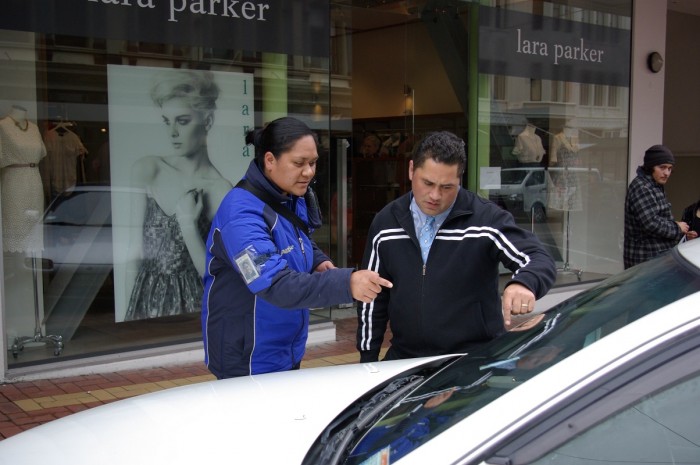 Last updated 4 April 2023