Security Officer/​Guard
Āpiha Whakamarumaru/​Tūtei Whakamarumaru
Alternative titles for this job
Security officers/guards patrol or guard an area or building to prevent fire, trespassing, theft or vandalism. They may also complete investigations for individuals and businesses, or provide personal protection to a client.
Pay
Security officers/guards with up to three years' experience usually earn
Security officers/guards with more than three years' experience usually earn
Source: Statistics New Zealand; NZ Security Association, 2017.
Job opportunities
Chances of getting a job as a security officer/guard are good due to a shortage of workers.
Pay
Pay for security officers/guards varies depending on experience and specialisation.
Security officers/guards in training can expect to earn the minimum wage.
Security officers/guards with more than three years experience can earn between minimum wage and $20 an hour.
Security officers/guards who specialise as private investigators can earn up to $33 an hour.
Source: Statistics New Zealand, '2013 Census', 2014; NZ Security Association, 2017.
(This information is a guide only. Find out more about the sources of our pay information)
What you will do
Security officers/guards may do some or all of the following:
patrol properties and buildings to check they are secure and free from fires and other hazards
maintain order at events where there are large crowds of people
pick up and deliver valuables and money, and monitor cash on premises
perform security checks on staff members
conduct investigations for clients and prepare evidence for court proceedings
operate electronic security equipment and computer software
advise clients on personal security, and plan and carry out personal client protection
detect and investigate theft and other unlawful acts carried out in retail premises.
Skills and knowledge
Security officers/guards need to have knowledge of:
security and surveillance methods and equipment
legal procedures for arrest
laws on trespass and assault, and personal property.
Private investigators and personal protection officers also need to have knowledge of:
court procedures and legislation
how to use cameras and video equipment
protection procedures and the New Zealand laws that define the limits of their legal powers
self-defence.
Working conditions
Security officers/guards:
usually do shift work, which may include evenings and weekends
may work long hours
work in a variety of places such as bars, offices, public buildings, and event centres
may experience verbal or physical abuse from the public.
What's the job really like?
Eddie finds out what it's like to work in security - 7.59 mins ( Video courtesy of Dave Mason Productions)
Eddie: Hello, my name is Eddie, I'm 18 years old and I go to Whanganui City College and I'm interested in a career in security.

Clinton: Today's security industry is fast growing where technology is making big changes. Edward's headed to the impressive headquarters of Whanganui Security to find out more.

Eddie: Wow, what a great place!

Mark: Yep, we really love it here. Come on upstairs and well show you around.

Clinton: Company owner Mark Simmonds is on hand to start Edward's tour.

Mark: One of the great things about this building is the size –we've got 18,000 square feet here which allows us to do a lot of training. We do a lot of in-house and external training. The range of jobs start basically from static guards, where they'll be on a site protecting premises or buildings, move through to patrols where they're mobile, checking plants and equipment, you've got the cash crew which will do all the ATM machines and the likes of that, and then into the technical crews which do alarms and installations.

Clinton: Before Edward heads out for his security experience there's a run down on safety and the company rule book.

Mark: These are the things that you need to learn to obtain your licence.

Clinton: So first it's off to Whanganui's Trafalgar Square Mall where Edward meets security guard Allister Bostok.

Eddie: So what job do we do here in the mall?

Allister: Well at the moment we're just here to be seen, be seen so that shop lifters know that we're around and so the shop lifting will simply not happen.

Mark: Static guard jobs that we do around Whanganui and around the country include Trafalgar Square where we have guards making sure that the site is safe, people moving around are safe, being able to evacuate the building and at the end of the night being able to secure and lock the building down.

Allister: So another part of being seen is actively talking to staff, getting to know them, that way they have faith in you that you're going to be there when they call, also they will know that once you're there, they can just back off and you can handle the shop lifter.

Clinton: Next Edward's off to the Hatrick Raceway where guards keep secure the track itself, the race meeting, the cash and, unusually, they assist the vet with the drug testing. Les Colman is the Security Guard on duty.

Les: The work we do here is to protect the integrity f greyhound racing. Because people are betting on the greyhound races there are rule there to ensure that there isn't cheating…

Clinton: And keeping kennels clean of any possible contamination is all part of the job.

Clinton: Well it's been a winning day for Edward so far, -and there's more. Come evening he's joining guard Mike Green for his night shift patrol.

Mike: O.k Edward, this is your RT for the day, we'll turn it on…

Clinton: A 6:00 pm to 6:00 am security patrol averages 250 kilometres each night and Edward's ready for it.

Eddie: What's in the box?

Mike: These are for our job…

Mike: …these are some of our keys…

Eddie: That's a lot of keys!

Mike: That's a lot of keys…

Mike: Let's go!

Eddie: What do you like about the job?

Mike: I get to see a lot of people, help people, you can have a mind-set where you own the town, or the city, that's pretty big, and you look after it.

Mike: Whanganui Port. So we're just checking the ropes to make sure they're connected to the boat. That window has been smashed, that's why we check the boats.

Clinton: Guards usually work on their own, and occasionally in areas of conflict.

Mark: In our industry a good security guard is someone that has got very good speaking abilities and reasoning. The industry has changed from where they would have a guard in the old days where they were used as an enforcement tool more than anything, today our guards are trained far better. We have a special programme – anger management is one of the things that we study hard with the staff with to be able to de-escalate a problem.

Clinton: Knowing the law is essential and the New Zealand Security Association administrates comprehensive training programmes.

Bronwyn: It's important that we work with companies to help them achieve the code of practice through industry standards. It's also important that we make sure that the training is relevant, that the people working in the industry are fir for purpose to make sure that everybody is trained to a consistent and high standard.

John: If they're involved with a security company, once they're in the company it's then up to the employer to decide when to enrol a particular trainee into the Level 2 qualification and usually because the Level 2 is predominately theory, with two modules of practical which relates to conflict management, then, no, there's no real need to have any prerequisite qualifications.

Clinton: Come nightfall the patrol continues. One of Mike's duties is lock down several car yards.

Mike: We're just going to pull these gates across.

Mark: Our technology growth is unbelievable – as fast as we're learning new technology, new technology is basically following right behind us – high speed broadband has made a huge difference to our industry so there's a lot of new toys coming out all the time.

Clinton: Mike's car is fitted with GPS and cameras that look forward and back. So, in the event of a threat, the car can be tracked and viewed.

Mark: Our job, even primarily because they're doing the same thing day in, day out, there are always changes and they need to be made aware. They've got to be very aware of their surroundings because most of our guards at night are working by themselves so there is inherent danger all the time so they really do need to be on the ball.

Mike: So what you need to do on the RT is just check in every half hour.

Eddie(on RT): 7175, ten/six. Over.

Woman responding on RT: Copy that, thank you.

Mike: No problems?

Eddie: No problems.

Mike: Alright, well done.

Mark: Edward did very well with the boys, they were pleased with him, and if he's interested in becoming a security officer, we'll definitely bring him in and we'll go through the process with him and get him on his way.

Eddie: Yeah I enjoyed this experience and I particularly liked going out on the night patrol and experiencing security guards at night, and yeah I would find this job, for me in the future, I'd want to do this job.

Clinton: The National Certificate in Security (Level 2) is the first step to a career in Security. The Level 3 Certificate provides strands for the many specialisations such as mobile patrol, retail, event and community security. To be a security officer you have to be licensed and be at least 18 years old. Qualified security officers are currently in high demand and skills learnt are transferable to other similar professions.

Entry requirements
To become a security officer/guard you must have a Certificate of Approval issued by the Ministry of Justice. This involves a police background check and a public notification, which allows members of the public to raise objections.
You also need to:
complete mandatory training within 3 months of starting work as a security guard to qualify for the approval certificate
not have any dishonesty, violence or drug convictions in the past seven years.
A first aid certificate may also be useful.
Secondary education
There are no specific secondary education requirements for security officers/guards, but three years of secondary education is recommended. Useful subjects include physical education and digital technologies.
Additional requirements for specialist roles:
Loss protection officer
To become a loss prevention officer it is useful to have a qualification in security.
Personal protection officer
To become a personal protection officer with the New Zealand Police you need to:
become a police officer
complete a further intensive two-week course.
Private investigator
To become a private investigator you need to have:
a private security licence from the Ministry of Justice
Private personal protection officer
To become a private personal protection officer you need to:
have proven experience and a good reputation in the security industry
apply for a private security licence from the Private Security Personnel Licensing Authority.
Personal requirements
Security officers/guards need to be:
skilled at communicating and able to relate to a wide range of people
able to remain calm in emergencies
mature and responsible
good at solving problems
alert, with an eye for detail
honest, reliable and able to keep information confidential.
Useful experience
Useful experience for security officers/guards includes:
police officer work
customs officer work
work as a member of the armed forces
any job that involves working with the public.
Physical requirements
Security officers/guards need to have a good level of fitness as they may spend long periods on their feet.
Personal protection officers need to have an excellent level of fitness and must be strong.
Find out more about training
Skills Organisation

0508 754 557 - support@skills.org.nz - www.skills.org.nz

NZ Security Association

(09) 486 0441 - nzsa@security.org.nz - www.security.org.nz
Check out related courses
What are the chances of getting a job?
Chances of getting a job as a security officer/guard are good as not enough are training to meet demand, causing a shortage. Demand for security officers/guards is increasing as:
business owners and members of the public worried about crime hire private security firms
security companies take on security functions from other agencies. For example, private security companies are now often providing crime scene security for the police.
Opportunities for private investigators and personal protection officers poor
However, opportunities for some specialist security officers/guards, such as private investigators and personal protection officers, are poor, as many individuals and businesses cannot afford to hire people in these roles.
Types of employers varied
Security officers/guards may work for:
private security companies
retail businesses such as department stores
museums and galleries
banks and financial institutions
manufacturing and construction companies
bars and pubs
sports and entertainment venues
the police.
Sources
Ministry of Business, Innovation and Employment, '2003-2014 Occupation Data' (prepared for Careers New Zealand), 2015.
Morrison, G, Chief Executive Officer, New Zealand Security Association, Careers New Zealand interview, March 2017, (www.security.org.nz).
New Zealand Security Association website, accessed March 2017, (www.security.org.nz).
Redmond, A, 'Nelson Bouncers Worked Unlicensed for over a Year due to Training Shortage', 22 July 2016, (www.stuff.co.nz).
Statistics New Zealand, 'Census 2013', 2014 (www.stats.govt.nz).
Vance, A, 'Private Security Guards Hired to Fill Void Left by Shortage of Cops on Streets', 1 June 2016, (www.tvnz.co.nz).
(This information is a guide only. Find out more about the sources of our job opportunities information)
Progression and specialisations
Security officers/guards may move into security planning, consultancy or management. Some set up their own security firms.
They may also specialise in an area of security such as:
Loss Prevention Officer

Loss prevention officers work in shops and businesses to prevent theft and crime. They operate surveillance equipment and may work in plain clothes.

Personal Protection Officer

Personal protection officers provide for the personal safety of a client, either as part of the diplomatic protection squad or in the private sector.

Private Investigator

Private investigators conduct investigations for clients, such as obtaining personal information or trying to find a missing person. They may also prepare evidence for court proceedings.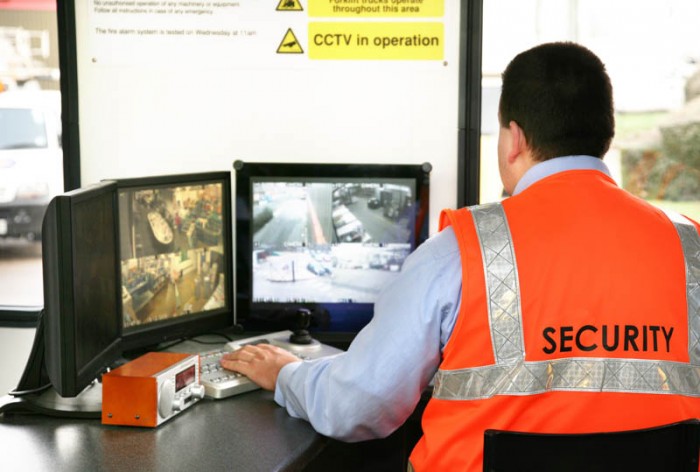 Last updated 30 October 2019