Probation Officer
Āpiha Matakana
Probation officers prepare reports on criminal cases for courts. They manage the sentences of parolees and supervise community-based offenders.
Pay
New probation officers usually earn
Senior probation officers usually earn
Source: Department of Corrections, 2016.
Job opportunities
Chances of getting a job as a probation officer are good due to new roles being created.
Pay
Pay for probation officers varies depending on their experience and level of responsibility.
Newly trained probation officers usually earn between $52,000 and $59,000 a year.
Senior probation officers and/or practice leaders usually earn between $60,000 and $65,000 a year.
Probation officers in Auckland, Waitemata, Manukau, Hamilton and Wellington also receive an annual recruitment and retention allowance of between $1,000 and $2,500 a year.
Source: Department of Corrections, 2016.
(This information is a guide only. Find out more about the sources of our pay information)
What you will do
Probation officers may do some or all of the following:
talk to offenders, their families and others about the offender's background
prepare remand, reparation and pre-sentence reports for court cases 
prepare reports on prisoners who are being considered for parole
make recommendations about appropriate programmes and treatment
manage parole, home and community detentions, supervision and community work and post-detention conditions
supervise people serving sentences in the community, including those on electronically monitored home detention and community detention
refer offenders to suitable treatment or counselling agencies
write reports about the progress of offenders.
Skills and knowledge
Probation officers need to have:
good relationship management skills
good report-writing skills
knowledge of communication techniques, especially when working with parolees
knowledge of analytical and problem-solving techniques.
Working conditions
Probation officers:
usually work regular hours but may also be required to work Saturdays, and are sometimes on call
work in community probation and psychological services offices, prisons and courts
may visit offenders at their homes.
What's the job really like?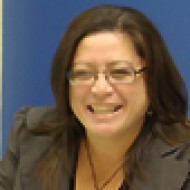 Diane Cave
Senior Probation Officer
Senior probation officer Diane Cave loves her job because it allows her to get involved in her neighbourhood.
"I like working with individuals and their families to help reduce the risk of reoffending and to make communities safer."
"Our job is not to judge"
Diane emphasises the importance of being open-minded in regard to managing offenders. "Our job is not to judge or punish the offender; we're here to manage the sentence or order after it's been passed down."
"You can be dealing with a lot of people ranging from young people in trouble for graffiti or vandalism, to others convicted of serious, violent offences", she says.
Helping people change their lives for the better
A big motivator for Diane is helping people make positive change in their lives.
"We're dealing with a mountain, and we generally have to climb it a step at a time. We may deal with an offender and their family for years to come and then there'll be a time we won't. That's the change we are hoping for."
Diane says that quite often she'll say to the offenders: '"This sentence is a building block. It's a brick in a wall that's being built to separate you from your offending. Leave the past where it is and look to the future.' But it's up to them how quickly the wall gets built."
What's hot
Knowing that you're working with individuals and their families to help prevent reoffending in the community.
Being able to get out and about in the community and work with people in a variety of settings.
What's not
Handling quite a large caseload, which can get stressful.
Working with some very difficult people.
Find out what it's like to work as a probation officer – 9.12 mins. (Video courtesy of Dave Mason Productions)
Teresa: Hi, I'm Teresa Graden and I'm currently doing a Bachelor of Arts in Psychology and English. Today I'm going to check out what it's like to work for Community Probation Services.

Clinton: Today Teresa is helping Department of Corrections probation officer, Clifford Thompson.

Clifford: Kia ora Teresa, Clifford.

Teresa: Hi.

Clifford: So I hear you want to be a probation officer.

Teresa: Yeah, show me what you do

Clifford: Alright, let's go.

Clifford: Our job as probation officers is obviously to manage offenders out in the community. So the first thing we're looking at, or what we're going to be doing, is ensuring that offenders comply with those sentences and orders when they're in the community. Secondly it's looking at how to reduce the likelihood of their reoffending, and thirdly how do we minimise the risk of harm they present to others whilst out in the community. So what we're going to do now, is we're going to go into a morning brief.

Teresa: Cool, lets do it.

Clifford: Yep?

Clifford: Good morning everybody.

Group: Good morning.

Clinton: Team meetings like these give probation officers a chance to support one another and work as a team when making important decisions about an offender.

Clifford: We have one possible hook-up today, and that's an offender by the name of Ben Salosi.

Clinton: Last year Ben Salosi was arrested, charged and found guilty of cultivating cannabis and possession of cannabis for supply. That's where the probation officer comes in.

Clifford: The police charge him and they provide us with a summary of facts, but that's basically where it will end for them.

Clinton: After Ben is convicted, a probation officer prepares a sentence recommendation for the judge. Probation officers gather information on offenders from sources like the police, community groups, family and interviews – where they look for things like remorse.

Clifford: Would you have done anything different?

Ben: At the end of the day, I probably shouldn't have done what I did.

Clinton: The judge has gone with Clifford's recommendation and sentenced Ben to home detention.

Teresa: So what kind of person is good for this job?

Clifford: Well life skills are really important, and communication is key.

Clinton: And because probation officers are responsible for ensuring offenders complete their sentences, it's time to explain what the next six months hold for Ben.

Clifford: Hey Ben, how's it going?

Ben: Good thanks.

Clinton: Some of Ben's risk factors for re-offending include gang affiliation and drug and alcohol abuse, so when in the home, probation officer's look for signs of those risks.

Clifford: So Ben it's important to understand that if you breach your home detention, that you may go back inside.

Ben: Ok.

Teresa: And you've put in your report that your friends have a lot of influence on you. When was the last time you saw your group of friends?

Ben: A couple of days ago, they came over and just hung out.

Clifford: So you're still part of the gang, I take it?

Ben: Oh nah, I'm friends with them but I'm not in the gang any more.

Clifford: When we're working with people that have some issues in their lives, we really can make a difference, and when we identify the right person to work with, at the right time with the right tools. So it really becomes important and I find that rewarding.

Clifford: So what prompted you to get out of the gang?

Ben: All the trouble I'm in now and everything that's gone wrong in my life.

Clifford: Our overall purpose, which is reducing the likelihood of re-offending, that's the key element, and if we can use that motivation to change someone, to reduce the likelihood of re-offending, then we've done our job successfully.

Teresa: So what is the relationship like between you and the offender?

Clifford: Yeah it's important to realise that the client is the community, and not the offender.

Clinton: An electronic monitoring anklet is attached; the anklet alerts a monitoring company if Ben leaves the property.

Clinton: Now Teresa gets to see the consequences of an unauthorised absence.

Dispatcher: This is a breach.

Clifford: So what we see is that the offender has breached his curfew, and now we're going to see how we will respond to this breach of curfew.

Clinton: On confirmation of the unauthorised absence, the police and probation officer are alerted, and the enforcement action begins.

Dispatcher: Can you please dispatch a police control, to confirm that the offender has in fact breached their home detention.

Teresa: So what now?

Clifford: We'll lodge an application, he will be charged, and he will go back to court.

Teresa: Today was really interesting. It was good to see how probation officers help people change their lives.

Clinton: Now Teresa is at Community Probation Services in West Auckland, to meet DJ Tahitahi.

DJ: Morning Teresa.

Teresa: Morning.

DJ: I'm DJ.

DJ: Ok, come with me.

Clinton: DJ is a community work supervisor, supervising offenders that have been ordered by a judge to do community service.

Probation officer: Morning Teresa.

Teresa: Hi.

Probation officer: How are you?

Teresa: Good.

Clinton: First up is a briefing with the senior community work supervisor to see what work is scheduled for the day.

Teresa: All offenders are to be in line of sight.

DJ: Line of sight means that we've got everybody in full view. If there's any risks or anyone goes missing we'll contain the work party. The work party members will search for that person. If not, we'll call Mon who will then escalate it to Police.

Clinton: Now it's roll call where Teresa comes face to face with the eight offenders for the day.

Probation officer: Be aware of your behaviour out in the field – remember you are working in a public area. Your community work supervisor will give you a health and safety brief once you get to sight.

Clinton: After DJ does an on-site roll call Teresa lets the offenders know what work needs to be done.

Teresa: Ok, so today our tasks include a bit of gardening and planting to do around the stream – there's some rubbish and stuff that needs to be picked up and we're also going to be removing some graffiti. Let's do it!

Teresa: What's the best way to communicate with a group of offenders?

DJ: That's a good question – just being firm and fair, recognising that that they are on sentence – we're dealing with the offender, not the offence.

Teresa: Ok.

Teresa: So what happens if there's conflict between two guys that don't get along?

DJ: That's part of the skill of a community work supervisor is identifying those situations. There's also training, which the department gives around de-escalating – giving you the tools to manage those.

Clinton: But offenders generally comply with their sentences because if they don't they can ultimately end up back in court.

DJ: Hey David, have you got a minute just for a talk? I just want to ask you a question, if you've got a cellphone on you?

David: No.

DJ: Ok I'll ask that question again. I saw you using a cellphone, do you have one on you?

David: Oh yeah, I was just texting my mum.

DJ: Ok, so these items are not allowed at community work. There will be a consequence for this.

Clinton: Offenders do make bad calls and non-compliance is taken seriously. Community probation service staff are responsible for investigating all non-compliance and taking action, that may include a verbal or written warning or legal action. Which may result in a return to court or cancellation of the sentence. So there is an essential set of skills community sentence supervisors need to deal with a range of situations.

Teresa: What type of person do you think is suited for this job?

DJ: A person that's able to communicate well, read situations and is able to be clear and concise, especially when giving direction to the offenders.

Teresa: What do you like about this job?

DJ: I like meeting the people – they're interesting, supporting the community, doing projects that the community will benefit from and just the challenge of the job.

Clinton: Community work supervisors can be great role models for offenders. They ensure offenders make reparation to the community for their offending, do a job they can be proud of, and learn the value of an honest day's work.

Teresa: So what experience helps?

DJ: Life experience, cultural awareness, and a positive attitude is key as well. Because at the end of the day we're here to reduce their rate of reoffending. The thing I love about my job is serving the community and keeping it safe, you know what greater thing is that?

Clinton: Community work supervisors have broad life experience, excellent people skills, and often practical work skills. They need a first aid certificate and a current driver licence. If you apply you need to declare any criminal convictions, and offences may affect your selection. Basic knowledge of Microsoft Office applications is desirable but not essential. To be a probation officer, a relevant tertiary qualification such as a degree in psychology, criminology, sociology or social work is preferred but not essential; however, any degree is valuable as research, decision-making and analytical skills are important. You will need a full driver license. On application you need to declare any criminal convictions, and offences may affect your selection. When appointed as a probation officer the Department of Corrections gives comprehensive role-specific training.
Entry requirements
To become a probation officer a tertiary qualification in a subject such as psychology, criminology, sociology or social work is preferred.
You also need to:
comply with the Department of Correction's criminal conviction policy – you will not be considered if you have received a custodial sentence
have a current driver's licence, and be able to drive a manual vehicle
pass a pre-employment drug test.
The Department of Corrections provides training for new probation officers, which includes workplace and classroom learning. Training takes six months.
Secondary education
There are no specific secondary educational requirements to become a probation officer, but NCEA Level 3 is preferred.
Personal requirements
Probation officers need to be:
able to relate well to people from different backgrounds and cultures
mature, confident and able to remain positive in difficult situations
alert and observant
honest
good at listening
able to follow procedures
able to work well under pressure
able to work well as part of a team.
I think if you're someone who can relate easily to a lot of different people, that's obviously a benefit.

Diane Cave

Senior Probation Officer
Useful experience
Useful experience for probation officers includes social work and coaching experience.
Find out more about training
Department of Corrections

recruit@corrections.govt.nz - www.corrections.govt.nz
Check out related courses
What are the chances of getting a job?
Government funding focusing on reducing reoffending
In the 2015/16 budget the Government announced an additional $6.5 million for both new and existing initiatives to help reduce prisoner reoffending. This may lead to the creation of more probation officer roles.
Opportunities arise due to internal promotion
Turnover among probation officers is high, as they frequently move into more senior positions. This creates opportunities for new probation officers.
However, entry-level positions in some of the smaller probation service centres around the country may come up less frequently.
Probation officers work for one employer
All probation officers are employed by the Department of Corrections.
Sources
Beehive website, 'Budget 2015: $6.5m Boost to Reduce Reoffending', May 2015, (www.beehive.govt.nz).
Department of Corrections website, accessed September 2016, (www.corrections.govt.nz).
Ministry of Business, Innovation and Employment, '2006-2014 Occupation Data' (prepared for Careers New Zealand), 2015.
Ministry of Justice, 'Justice Sector Forecast 2011–2021, Forecast Update', March 2015, accessed September 2016, (www.justice.govt.nz).
Progression and specialisations
Probation officers may progress to work as senior probation officers, who are responsible for mentoring and coaching new staff.
They may also progress into management or policy positions at the Department of Corrections or the Ministry of Justice.
Last updated 23 April 2018