Pay
Bar managers earn an average of
Source: Restaurant Association of New Zealand, 2022.
Job opportunities
Chances of getting a job as a bartender are good due to a shortage of workers.
Pay
Pay for bartenders varies depending on experience.
Bartenders usually earn minimum wage.
Bar managers earn an average of $28 per hour.
Source: Restaurant Association of New Zealand, '2022 Remuneration Survey', 2022.
(This information is a guide only. Find out more about the sources of our pay information)
What you will do
Bartenders may do some or all of the following:
make, serve, and take orders for drinks
clean and tidy the bar area
check customers' identification for proof of legal drinking age
handle cash, EFTPOS and other payments
collect and wash glasses
operate and monitor gaming machines
ensure that customers don't drink too much (host responsibility)
help prepare and serve food.
Skills and knowledge
Bartenders need to have:
knowledge of types of beer, wine and other alcoholic drinks
drink preparation and drink service skills
knowledge of liquor licensing regulations.
Working conditions
Bartenders:
may work full time or part time. They may do shift work, and often work evenings and weekends
work in pubs, hotels, restaurants and clubs
may have to deal with rowdy or drunk people, and work in hot, noisy conditions.
What's the job really like?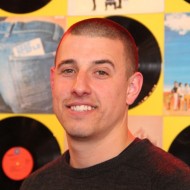 Reading people a key skill for bartenders
"People skills are a big thing in hospitality. You can see how tight it is behind the bar. If you can't read your colleagues and you're not communicating very well, or your people skills are lacking, you can really start annoying others.
"If I'm walking in front of a glass washer with a tray of pint glasses and I don't say anything and someone turns around to pour a beer – that pint rack is on the floor, there's glass everywhere.
"You can also get yourself or the business in trouble if you aren't confident reading a customer's intoxication levels. I can remember how hard it was the first time I did that."
Focus on the customer
"The main thing in this job is making sure customers are happy, and looking after them. Greeting the customers at the bar, finding out what they want, if they want a drinks menu, obviously having a little bit of conversation.
"If you've got great customer service skills you'll thrive."
Entry requirements
To become a bartender you generally need to be at least 18 years old. There are no other specific requirements, as you gain skills on the job.
Bartenders may work towards a New Zealand Certificate in Hospitality – Food and Beverage (Level 3) while on the job. Industry training organisation ServiceIQ oversees workplace assessments.
Secondary education
There are no specific secondary education requirements to become a bartender. However, maths may be useful.
Additional requirements for specialist roles:
Bar Manager
To become a bar manager you need to be at least 20 years old, hold a Licence Controller Qualification (LCQ) and a Manager's Certificate, both of which are administered by ServiceIQ.
Personal requirements
Bartenders need to be:
friendly and polite
mature and honest
adaptable
able to concentrate for long periods
able to work well under pressure
able to use initiative
able to follow instructions
good at maths.
If you've got great concentration even when you're tired, that's a very good thing to have as a bartender.

---
Useful experience
Useful experience for bartenders includes work in customer service, particularly as a waiter/waitress, or experience serving drinks.
Physical requirements
Bartenders need to have:
good hearing
strong arms as they may have to lift heavy cases of drink
a reasonable level of stamina as they may be on their feet for long periods.
Bartenders also need to be comfortable working in confined spaces.
Find out more about training
Hospitality New Zealand

0800 500 503 - www.hospitality.org.nz


ServiceIQ

0800 863 693 - info@serviceiq.org.nz - www.serviceiq.org.nz
Check out related courses
What are the chances of getting a job?
Good demand for bartenders due to a shortage of workers
Job opportunities for bartenders are good because low unemployment and an increase in job vacancies means there is a shortage of people available to do this role.
According to the Census, 4,947 bartenders worked in New Zealand in 2018.
Types of employers varied
Bartenders may work in:
bars and pubs
restaurants
hotels and function centres
nightclubs or dance venues.
Sources
Bamber, I, special projects manager, Wellington Hospitality Group, careers.govt.nz interview, July 2018.
Court, R, 'Silver Service from Hospo Staff', 16 October 2018, (nzherald.co.nz).
Restaurant Association of New Zealand, '2018 Hospitality Report', September 2018, (www.scoop.co.nz).
Stats NZ, '2018 Census Data', 2019.
Clearwater, M, senior advisor, Service IQ – Workforce Development, careers.govt.nz interview, June 2020.
(This information is a guide only. Find out more about the sources of our job opportunities information)
Progression and specialisations
Bartenders may progress to work as bar or duty managers.
Last updated 19 June 2023